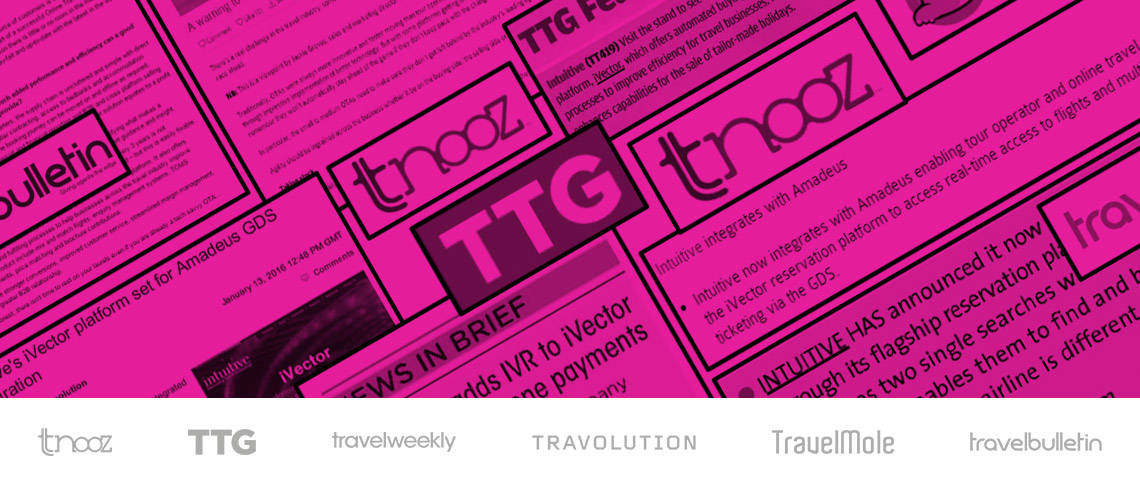 Using Our intuitive to Generate Standout Coverage
In 2015, Rooster PR was appointed by travel technology company intuitive to raise awareness of the company amongst their b2b target audiences: key decision makers in the travel and technology sectors and potential new clients.
Our brief comprised generating buzz and talkability in both traditional and social media. The team was responsible for providing a proactive press office service, advising on suitable story angles and hooks for news releases, 24/7/365 issues management support, distributing and selling-in all news to the media and managing the company's Twitter and Google+ channels.
As well as distributing regular news and product updates to media to drive positive, on-message coverage about intuitive's work in the key UK travel trade titles, we also monitored for suitable editorial opportunities to position the company's spokespeople as thought-leaders and industry experts, securing comment and opinion pieces on topics such as secure payments, agility and fraud.
In 11 months, Rooster secured 29 pieces of coverage in key UK travel trade publications including Travolution, Tnooz, Travel Weekly and TTG.
In addition, we generated a 39% increase in intuitive's Twitter followers from March 2015 to February 2016. We also saw a 55% increase in Google+ followers during the same period.

"The Rooster team were helpful, efficient and able to drive strategic coverage in our target publications, delivering an ongoing and effective service to us over a long period."
Andy Keeley, Commercial Director, intuitive