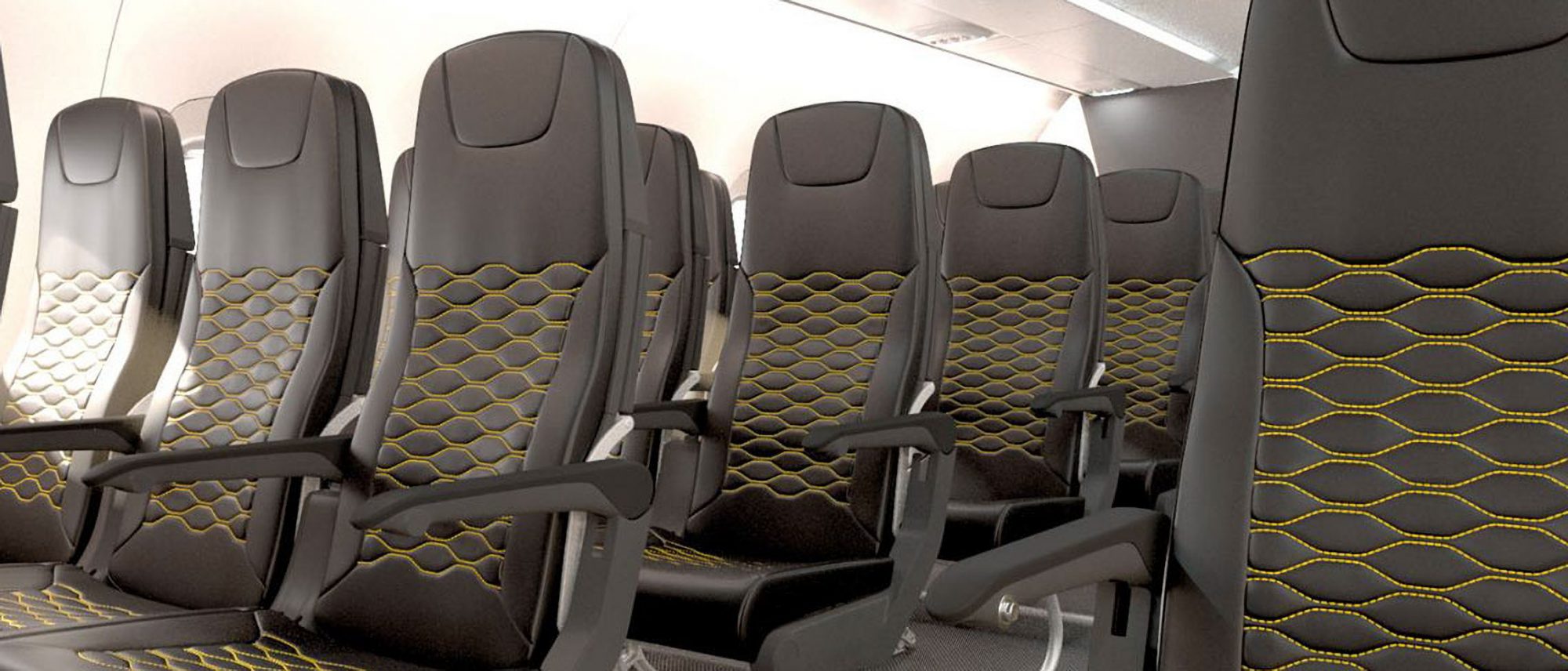 "The PR programme executed by Rooster has elevated our brand awareness to a new level and we're seeing increased interest in our company not only in the UK, but globally.
We've had a great experience working with Rooster over the past 6 months, and look forward to continuing our positive partnership."
Ben McGuire, CEO
Mirus Aircraft Seating
Launching a PR programme for an aircraft seating company in the middle of a pandemic is no easy feat, but armed with creativity, strong news stories and a can-do-will-do attitude, Rooster successfully put Norfolk-based company, Mirus Aircraft Seating, on the international stage within just six months.
Mirus came to Rooster with a clear brief – to put the brand firmly on the international aircraft seating map. Having done little media relations activity in the past, brand awareness for Mirus was understandably low. But Mirus had a clear vision and direction, stakeholder investment, and a strong news pipeline, so chose to capitalise on the impending business growth and elevate development through a PR programme – and they were not disappointed with the results.
Crucially, the first media announcement was a big one – the launch of their brand new £4million testing facility, to rival some of the top facilities in Europe. Not only did Mirus want to drum up interest in the facility itself for commercial use, but the brand also wanted to lure talented staff to successfully run the facility. Through creative storytelling and highly targeted media relations, Rooster secured 24 pieces of media coverage across top aviation trades, consumer publications, and regional newspapers. From this, Mirus immediately noted an uptick in interest from international airlines in the brand's products, as well as enquiries for new employees to run the facility.
Four months after the initial announcement, Rooster drove continued awareness by supporting Mirus on a ground-breaking ceremony to mark the start of construction. Attended by a local MP, business leaders and media, the event was a great success, with Rooster securing 9 pieces of media coverage across regional newspapers, broadcast TV and radio, and aviation trades.
Brand positioning and CEO profiling were key focuses of the PR programme, to build trust and share of voice within the industry. Rooster facilitated 5 interviews for Mirus CEO, Ben McGuire, including thought leadership and broadcast radio, to thrust the brand into the limelight amongst both trade and regional audiences. Highlights include regular interviews with BBC Radio Norfolk and a strong trends piece in Aircraft Interiors International.
Rooster and Mirus' successful relationship continues, with even more exciting product and brand developments in the pipeline for 2022. This is just the start for Mirus Aircraft Seating, and we're excited to build on what we've achieved to further catapult the brand during a transformational time for the aviation industry.