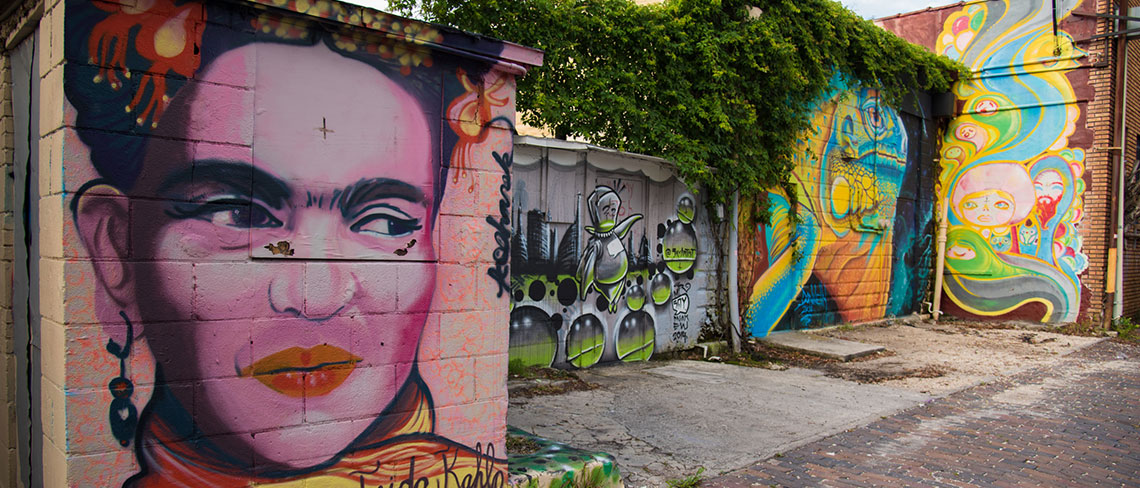 "This campaign really leveraged St. Pete Clearwater to a UK audience actively visiting blogs and looking to social media for travel inspiration.
"It also proved that both macro and micro influencers can be combined to provide a wide range of results. We were delighted with the results and thoroughly enjoyed hosting the influencers on the group trip."
Mackenzie Comerer Monteiro
Media Relations Manager
Visit St. Pete/Clearwater
Affectionately nicknamed 'God's Waiting Room', Florida is well-known for its beaches, warm weather and even warmer hospitality. Interestingly, it is also one of the US states with the highest number of retirees.
As much as we love a pensioner party, we wanted to show that our long-term tourist board client, Visit St. Pete Clearwater, has a lot to offer millennial travellers as well.
We know that millennials value experiences more than anything else, but the question was: how do we entice them to experience St. Pete Clearwater?
Before we decided a plan of action, we dove headfirst into millennial booking trends to better understand what exactly make travellers aged 23-38 tick.
Our research threw up some recurring themes: millennials want authentic travel experiences, off-the-beaten-track destinations and honest reviews prior to booking a holiday. They also rely on social media for travel inspiration and take peer-to-peer recommendations seriously.
Based on our findings, we knew the answer was to harness the power and influence of travel bloggers. Therefore we created a social media partnership and led a hosted group influencer trip to St. Pete Clearwater in October 2019.
We knew we didn't want glossy marketing photos or heavily polished blog articles. We wanted authentic images and relatable blog posts that would really connect with readers.
So, we carefully selected each influencer* for their strong UK following and because their content style was a great fit for the destination and campaign objectives.
Posting across a variety of social media platforms, the influencers delivered a range of static and story content spanning all aspects of St. Pete Clearwater. Content highlighted the award-winning arts and cultural scene, stunning beaches and State Parks, exceptional hotels, unique activities and plethora of great places to eat and drink.
All content included the VSPC handle and hashtag helping to drive more social engagement on the tourist board's own social channels.
Each blogger also produced a standalone travel review blog on their individual websites, detailing the destination highlights and giving handy tips for perspective travellers. These high-circulation articles helped drive more online traffic to the VSPC website and linked to destination partners such as hotels and restaurants.
Overall, the campaign generated 120,000 impressions and 48,500 video views, with blog posts reaching over 101,000 MUUs.
(*Our thanks to Pip & The City, Greta's Travels, Brogan Abroad, Man vs. Globe & A Life Well Travelled).