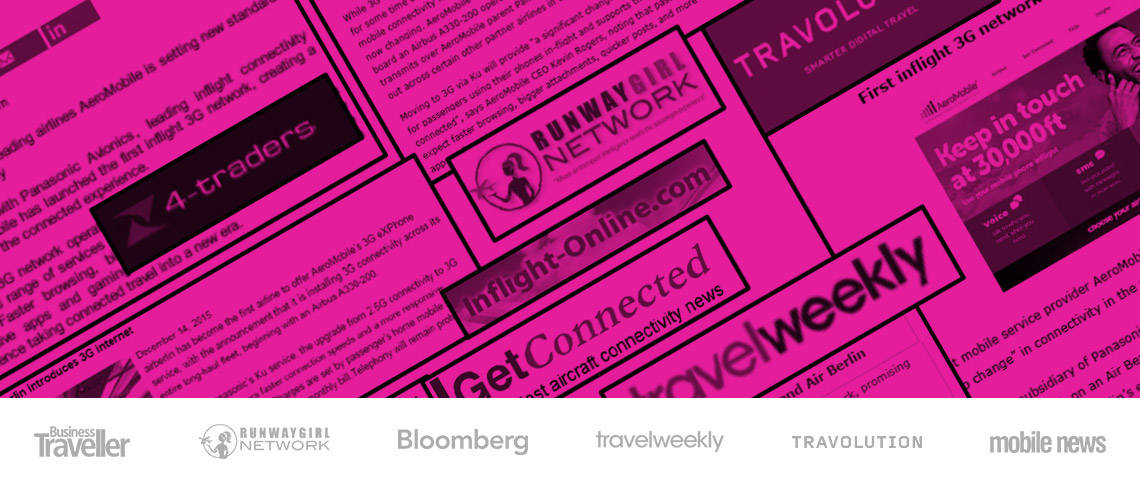 Helping Awareness Soar for 3G Inflight Connectivity
In December 2015, leading inflight connectivity provider AeroMobile launched the world's first inflight 3G connectivity service with Air Berlin.
The inflight 3G network enables a quality and range of services much closer to those experienced on the ground. Faster browsing, bigger attachments, quicker posts, more responsive apps and gaming all lead to a better connected cabin experience taking connected travel into a new era. Having facilitated the first mobile phone call on a commercial airline in 2008, AeroMobile was delighted to celebrate another world first and wanted the announcement to make a big splash in the media.
Rooster began a full scale PR push to spread the word about this milestone achievement to both consumer and trade publications. We offered the story as an exclusive to leading aviation news service, Runway Girl Network, before distributing the news more widely to aviation, telco and lifestyle publications.
Overall, the launch was covered by 31 titles including Bloomberg.com, Travel Weekly, Travolution, Incentive Travel and Mobile News. As well as engaging with relevant publications, we also promoted the ground-breaking news on AeroMobile's social media channels. As a result, the AeroMobile Twitter page gained over 10,000 impressions and received 640 profile views in the month of December alone.