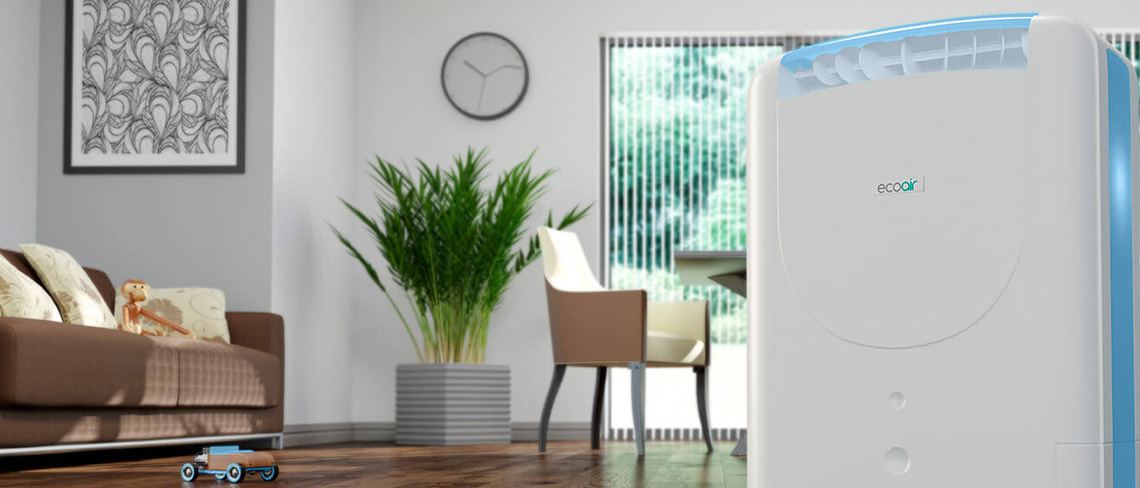 "Dehumidifiers are good for your health and can help reduce your energy bills.
According to EcoAir – which makes heaters, coolers and dehumidifiers – optimum indoor humidity levels are from 40 to 60 per cent but in winter most of us are living with far higher humidity levels.
Dehumidifiers can help to dry the air in our homes, which in turn helps to reduce mould, mildew and dust mites.
But as well as health benefits, says EcoAir, dehumidifiers can help cut energy costs: "The higher the humidity levels the harder it is to heat a home, leading to higher gas bills."
Deborah Stone, The Daily Express
When Rooster's Consumer & Lifestyle Team was approached in June 2017 by Ecoair, a leading manufacturer of dehumidifiers and air treatment products, our response was not, well, overly enthusiastic. "PR for dehumidifiers? Really…?!"
But, we relish a challenge and following a pretty intensive product immersion & testing process, we quickly identified that the stories and media-worthy hooks weren't in the products themselves, but in the multitude of damp and health issues that they solve.
Tasked to drive brand awareness and boost sales, Rooster set about combining creative and issues-based storytelling with core product PR, unveiling new ranges and securing positive media reviews.
The team quickly established Ecoair as a consumer voice for healthy homes in the winter months by crafting advice pieces and headline-grabbing stories based on research to uncover how little Brits know about damp in their homes, the risks this poses, and the need for air treatment products to protect the health of the whole household.
And the results? Well, not only did we deliver a deluge of coverage, but the team hit their total annual KPIs in a little over 6 months. Essentially, Rooster made a dry product (excuse the pun) topical and interesting.
Our 12 month campaign delivered over 60 pieces of on-message coverage across national (Sunday Times, sundaytimes.co.uk, Daily Express, express.co.uk x 3 – here, here and here, Metro.co.uk), regional (Yorkshire Post, yorkshirepost.co.uk Belfast Telegraph, Bristolpropertylive.co.uk), broadcast (BBC Lancashire, BBC Tees, Eagle Radio, Patient Talk), lifestyle (BT.com, Sloan!), homes & interiors titles (Your Home, realhomes.co.uk, idealhome.co.uk x 2 – here and here, housebeautiful.co.uk), and blogs (mumstheword.me).