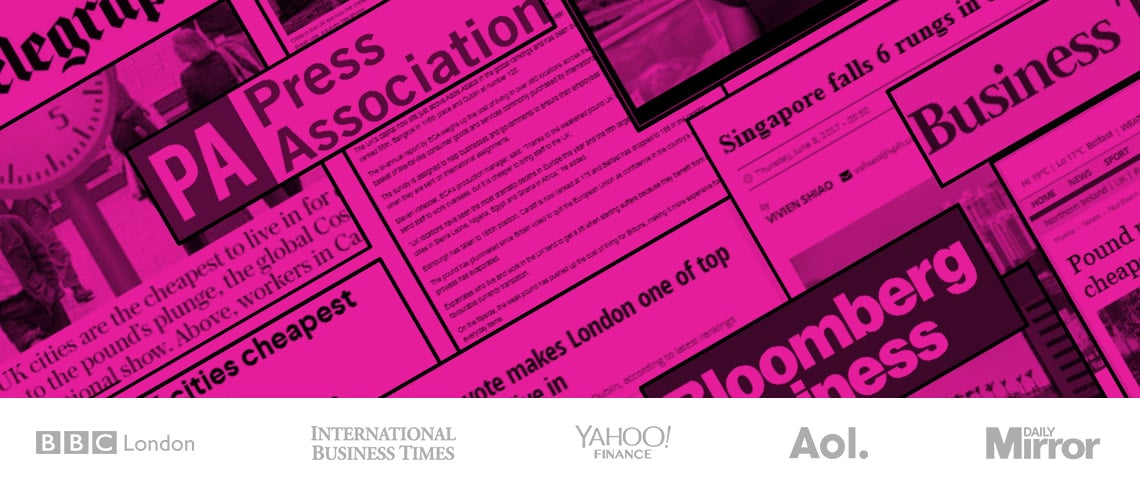 First Mover Advantage Delivers Record Exposure
Just a few days (literally!) after winning a competitive pitch for new client ECA International (ECA), Rooster was tasked with amplifying coverage of ECA's annual international Cost of Living (CoL) report. Our objective was simple – secure widespread, top-tier media coverage ahead of ECA's biggest competitor releasing their own report.
Hitting the ground at a sprint, we worked with ECA to analyse the CoL report, mine for the most newsworthy angles and prepare the necessary press materials. Fortunately, the report usually contains some nuggets of media gold and this year was no exception with the news that UK cities had fallen out of the top 100 most expensive in the world for the first time in years (Brexit effect anyone?!).
Releasing the news under embargo to select media coupled with targeted sell-in to our contacts, we were able to break through a packed news agenda and deliver ECA's most successful CoL media campaign to date with dedicated pieces on the Press Association, The Telegraph, BBC London, IB Times, City A.M., Yahoo Finance, AOL and the Daily Mirror to name just a few.
Indeed, within just two weeks, our sell-in smashed their record for the most amount of global coverage. We secured 40+ hits across trade, regional, national and international media, including 8 broadcast. What's more, not only did we beat ECA's competitor to the punch, our CoL headlines were even featured within most of the coverage from the competitor's report the following week!
"This is fantastic – well done all! This result is a new ECA record for any survey we've run in over 15 years. We chose right when we chose Rooster."
James Davis, Marketing, PR & Communications Manager, ECA International