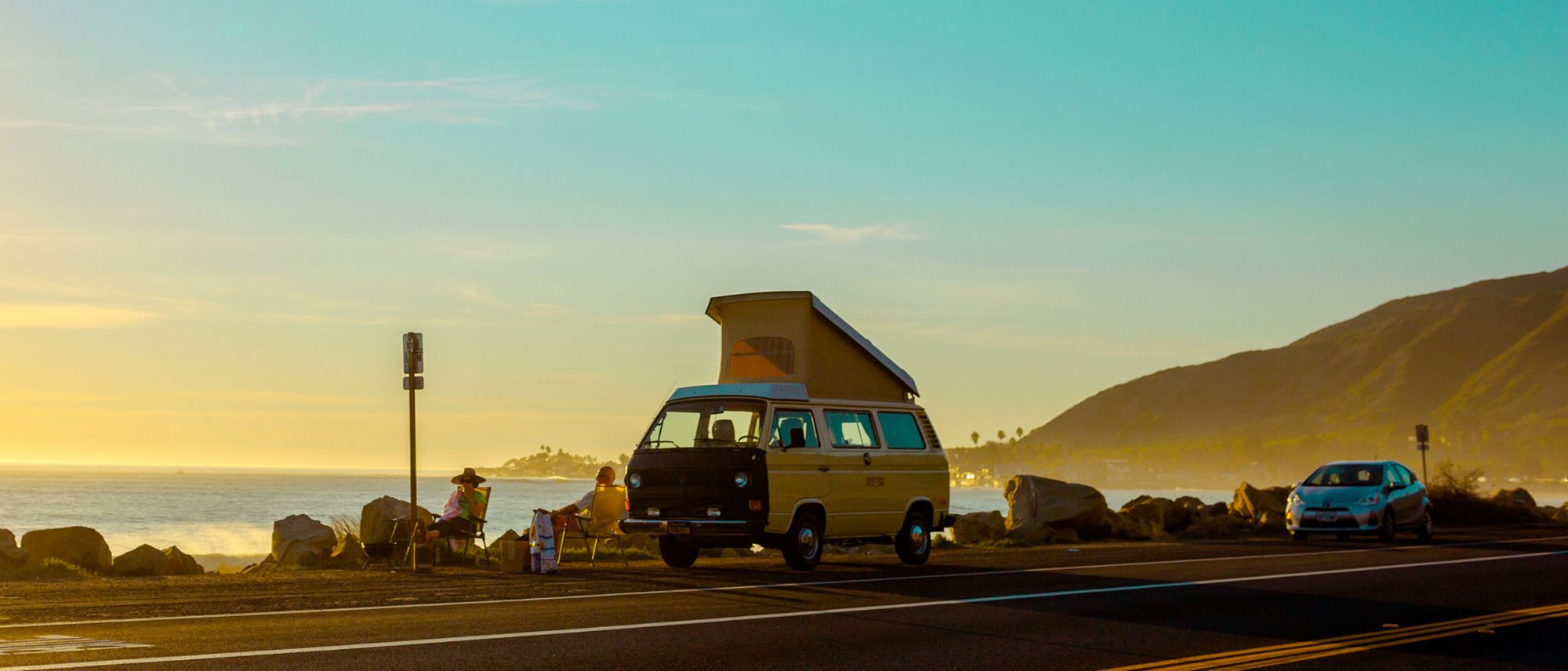 "Rooster recognised early on that staycations were a hot topic and that campervan usage was showing a long-term upward trend. They swiftly turned our booking data into press stories, securing a plethora of national coverage for Camptoo.
"Their hard work has contributed to a 430% increase in 2020 bookings and bookings outside the traditional summer season continue to grow.
"This year, the UK also overtook The Netherlands (where Camptoo was founded) in revenue for the first time, which is only further proof that staycations are here to stay."
Ed Bassett
UK Country Manager
Camptoo
It's been an unprecedented year on many levels, but none more so than for the travel industry.
Faced with ongoing uncertainty, the collapse of well-known travel brands, the prospect of quarantining on return to the UK, and the removal of previously thought "safe" countries from the UK's permitted travel list at a moment's notice, it's fair to say that holidaying abroad is out and staycationing is in.
We recognised early on that staycationing was the top travel trend for 2020 and seized the opportunity to promote Camptoo – "the Airbnb of campervans" – as a great staycation option. In order to gain cut through in an increasingly crowded media landscape, we knew our messaging had to be spot on to hit the mark with press and ensure Camptoo got ahead of its competitors.
Although we knew staycations were in, we needed evidence to back up our claims. So we investigated Camptoo's booking data and delved into the numbers to craft press-friendly story angles and newsjacking comment. Not content with the broad, national-level stats, we also dove into regional booking data, and looked at the most popular areas of the UK Brits were heading to.
Armed with the numbers, we then set about targeting specific media contacts that we knew were hungry for staycation data-led stories.
From May to August, our ongoing media sell-in secured 23 national press hits in top titles including The Guardian, The Telegraph, Daily Express, The Sun & MSN. We also secured client quotes in 29 pieces of coverage across national, regional and lifestyle press, including Cornwall Live, The Scottish Sun, The Irish Sun & Time Out London.
Our strong coverage meant broadcasters also took notice, leading to a guest spot for our Camptoo spokesperson on BBC Radio Cornwall, reaching 125,000 listeners.
Our speedy newsjacking approach meant we were able to secure repeat coverage in The Guardian, The Telegraph, The Sun, the Daily Express and Yahoo.
We further cemented our rapport with key travel journalists too, with media increasingly coming to us for the latest booking data, knowing we could provide the goods.
To further highlight Camptoo's expertise on road trips and camping, we also created relevant newsjacking client quotes commenting on topics we knew press were looking for. Tips and guides included: planning a road trip, pet-friendly travel, tips on van maintenance and many more.
Our work has contributed to a sell-out year for Camptoo, with summer bookings up by 430% YoY.
We're helping to drive sales outside the traditional summer season too, with autumn bookings up by 263% YoY.