Our Work: 10 Highlights from 2019
Let's be frank, 2019 was a tough, sticky year. Like wading through treacle. But, thanks to Rooster's dedicated team and our brilliant clients, there were many highlights. Indeed too many to mention them all. So, as we start a new year and get to grips with the first full week back in the office, here's a brief look back at 10 highlights (in no particular order) from 2019.
#Stopthe100billion
Landing a dedicated interview for David McLagan, Ecoffee Cup's inspirational founder, in Forbes in January kick started 2019 in stellar form. A client since 2016, our press office and news-jacking work (think 'Latte Levy'), laid the foundations for developing Rooster's Sustainability Practice, but more on that later.

Launching Aire Park
2019 was the year that Rooster's property PR work really accelerated. Briefed to launch Vastint UK's Leeds development – Aire Park – our 'Dream Trees' campaign during Light Night Leeds brought to life (literally) the fact that 500 new trees will be planted in the city centre.
Building Reputations in Construction
When Northern Ireland's fastest-growing fit out specialist, Pure Fitout, approached us to help grow the business in the UK, our strategy of focusing on the people and unique service proposition resulted in 75+ on-message hits across national, regional, trade and lifestyle press with a combined circulation of over 31 million.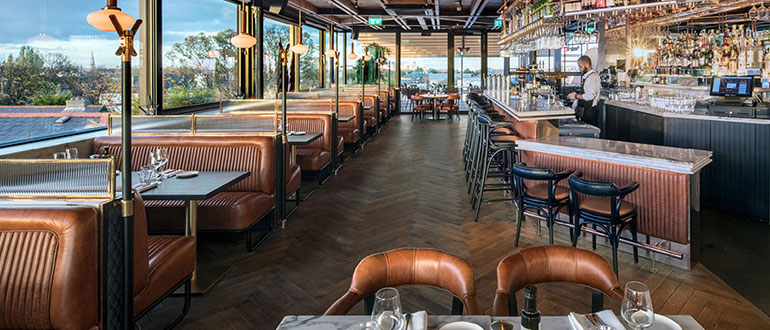 Cheers to Florida Craft Beers
For Visit St. Pete/Clearwater (a client since 2008) we targeted new audiences and showcased more than just award-winning beaches in 2019. Focusing on the destination's thriving craft beer scene, we curated a partnership with the UK's number one craft beer YouTube channel, The Craft Beer Channel, resulting in over 25,000 views and hundreds of glowing comments.
Delivering Beyond Deals
Tasked by dealchecker to take on the world's biggest travel deals and comparison websites, our phased approach saw press mentions grow from round-up inclusions to dedicated articles. 175 hits in just eight months (quadruple our coverage KPI), with an average domain authority of 70 and 95% including a call-to-action or links. One story on the perks of the middle seat of the plane went global with coverage across the US, Germany, New Zealand, Australia, Finland, India, the UAE and South Africa.
Securing 1 in 5.5 Visitors
Our work with Atmosphere Hotels & Resorts demonstrates the long-term impact we love to deliver for clients. Across four years, we've helped them grow from a behind-the-scenes developer into a big-hitting resort brand. Remarkably, a whopping one in 5.5 British visitors to the Maldives now stays with Atmosphere.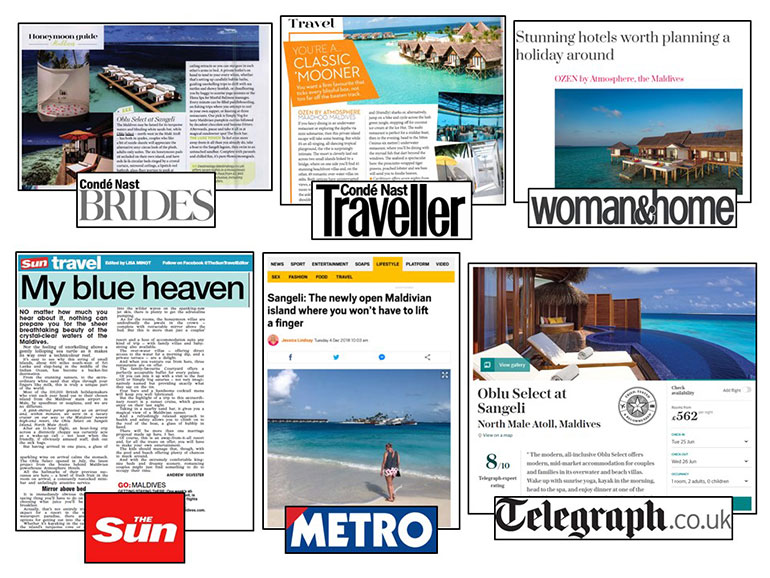 Eco & Adventure Leaders
Through consistent proactive brand pitching and 24/7 tour operator crisis support, we've positioned Rickshaw Travel as leaders in eco & adventure travel. From The Guardian's 'Holidays that Make a Difference', to The Telegraph's 'Life Changing Adventures', you name it, Rickshaw Travel has been in it.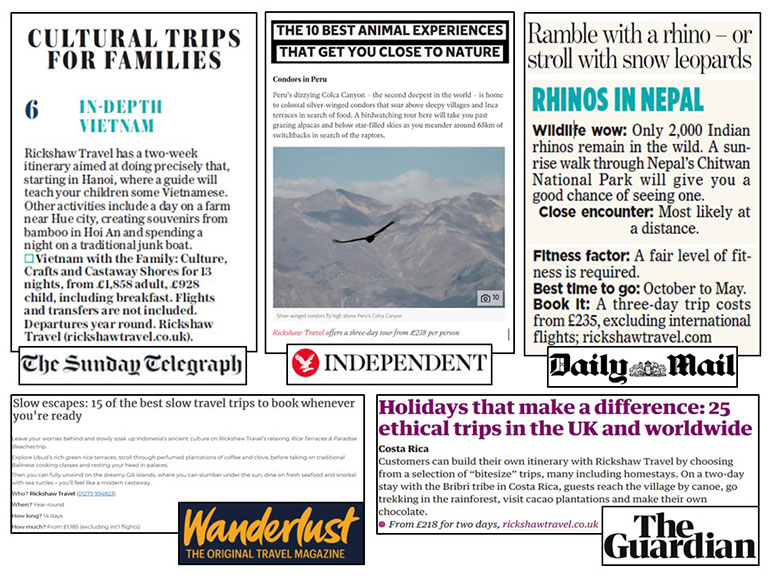 Talking Cost of Living on BBC World
Our work on ECA International's latest Cost of Living report was the most internationally successful to date, securing 136 pieces of coverage across five regions: UK, Ireland, Germany, US and the UAE. By adding colour to the data and tailoring the story to each region, we helped the mainstream media make sense of the report and view ECA as the experts in global mobility.
China Airlines' EU Facebook
A big shout out here to Rooster's social media team who've been quietly managing China Airlines' EU Facebook page for the last two years. In 2019 alone, their (largely organic) work drove one million impressions and 4,500 link clicks, all while handling nearly 4,000 customer enquiries from across Europe.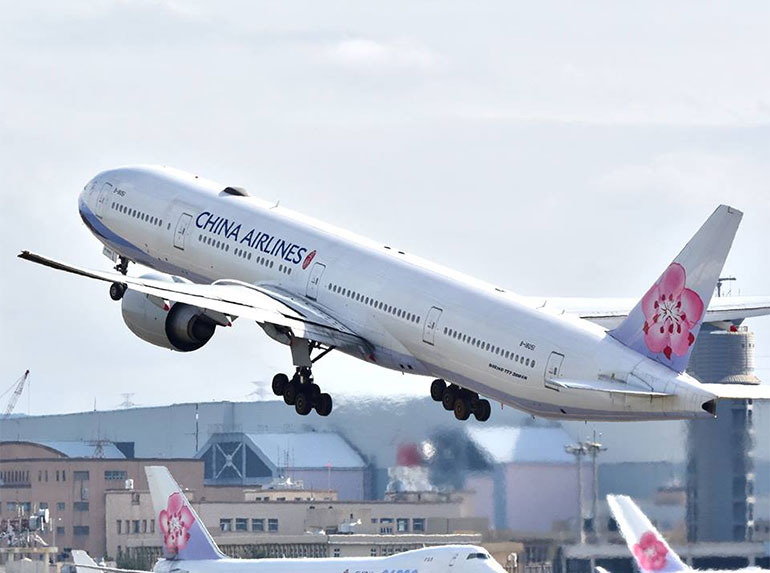 Rooster's 20th Anniversary
In November, we celebrated two decades of award-winning PR service across the travel, lifestyle and business sectors. A comprehensive brand overhaul and new We are pr™ positioning was coupled with the launch of a podcast service (including our own: listen here) and Sustainability PR Practice. Watch this space for details of our £50k pro-bono sustainability PR competition. Exciting times as we start a new decade.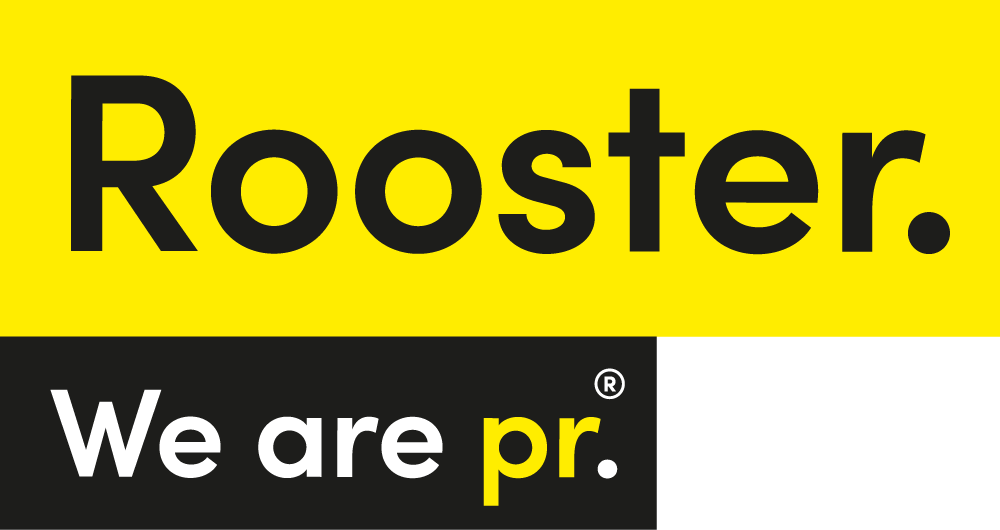 James Brooke, Managing Director, Rooster. We are pr.®