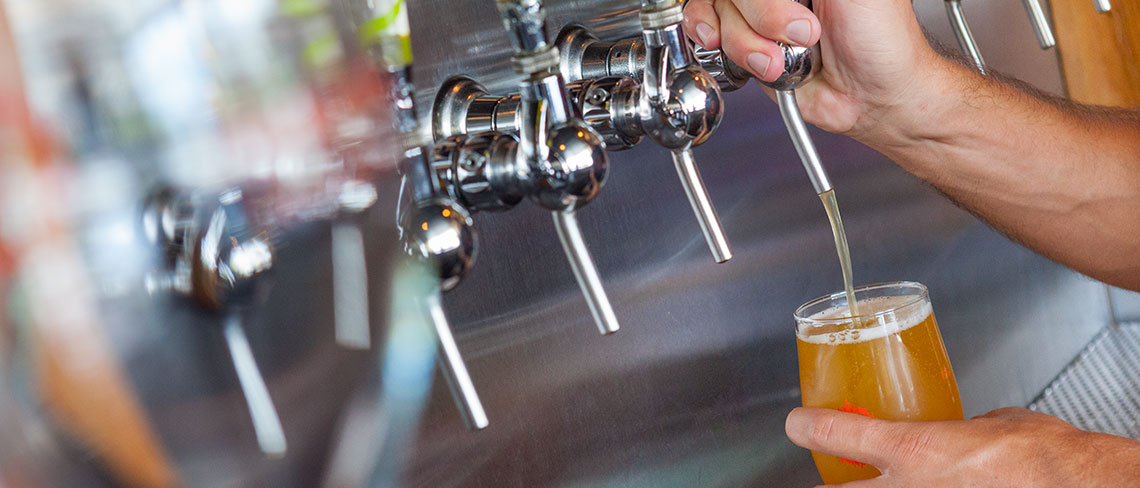 "I often think people forget about YouTube when we talk influencers and social media. It's a huge piece to the puzzle. This clearly was a perfect fit, both theme and content wise."
Leroy Bridges, Vice President, Digital & Communications, Visit St. Pete/Clearwater
We love a long-term client at Rooster and we're proud to say our longest partnership is with Florida tourist board, Visit St. Pete/Clearwater.
We've been promoting the twin-destination since 2008, so it's fair to say we're pretty clued up on what makes it a great place to holiday. But, as with any client, it's important to stay fresh creatively and come up with new ideas. A task that can be easier said than done.
Florida is well-known for its balmy temperatures, swaying palm trees, glorious sunsets and white sand beaches. For sun deprived Brits, what's not to love?
But we wanted to do something different. We wanted to showcase something other than the sunshine. We also wanted to target a new audience, rather than holidaymakers.
Sometimes going back to basics is all it takes for a great idea to form.
Our lightbulb moment occurred when we were thinking about the dualities between us and our neighbours across the pond.
We asked ourselves, what brings Britons and Americans together? What unites us beyond our common language? What is that special something that translates across both the UK and the US?
Turns out the answer was simple: the pub.
It goes without saying (but we're going to anyway) that the British pub is part of our national identity and heritage. Cosy days spent with a pint and a Sunday roast gets us through the long winters, after all.
But for all the beer connoisseurs out there, we knew that St. Pete and Clearwater had something special to offer with its thriving craft beer scene. Not only is there an impressive array of fiercely independent breweries, but they're run by people with a serious passion for creating unique brews.
The craft beer revolution in St. Pete and Clearwater has been brewing for a number of years, and the area now boasts more than 35 craft breweries along the hour-long Craft Beer Trail, known as the 'Gulp Coast.' The trail starts in Tarpon Springs in the north, winding its way south to downtown St. Pete.
We wanted to engage with an audience that was already passionate about beer but weren't necessarily aware of what was on offer beyond the local watering hole. We knew we wanted something authentic and visual, and we also knew we didn't want a carefully constructed marketing-style video.
And, after some careful research, we curated a match made in heaven. We teamed up with The Craft Beer Channel, the UK's number one craft beer YouTube channel, run by talented duo Jonny Garrett & Brad Evans.
We tasked the guys to create a five-part video series documenting a craft beer trip to St. Pete and Clearwater, showcasing the amazing brewing scene and the incredible people behind it.
And they didn't disappoint.
We knew these guys were experts in the field, but the level of detail and abundance of interesting facts condensed into the videos massively surpassed all expectation.
From in-depth interviews with brewery owners and founders, to taste testing the different styles of beer (and giving their honest opinions), to rounding up the best breweries on offer, the guys left no stone unturned in their quest to uncover exactly what makes this craft beer scene so unique.
At the time of writing, collectively the videos have been watched over 25,000 times by a global audience and garnered hundreds of glowing comments from viewers.
A few of our favourites include this praise from the US: "Thanks for visiting Pinellas County. We're very proud of our brewing scene here. I love being a part of the brewing culture and hope you guys had a great time. Cheers!"
UK viewers were equally complimentary: "Another great video, makes me thirsty just watching. The beers look so good and you've inspired me to try some new brews. Thanks guys, keep the vids coming."
Our clients in the US also sent equally glowing feedback.
Mackenzie Monteiro Comerer, Media Relations Manager at Visit St. Pete/Clearwater, said: "We loved all the videos. The guys did such a great job of showing how COOL our destination is!"
Leroy Bridges, Vice President, Digital & Communications at Visit St. Pete/Clearwater, added: "I often think people forget about YouTube when we talk influencers and social media. It's a huge piece to the puzzle. This clearly was a perfect fit, both theme and content wise."
Overall, this was a resoundingly successful campaign. We hit our objective of reaching a new audience, viewer numbers and comments continue to grow, and the resulting videos are both impactful and insightful.
The partnership has also continued to have lasting effects beyond video views and comments on YouTube.
In December 2019, the Craft Beer Channel also swept the board at the British Guild of Beer Writers Awards.
Thanks to the VSPC 'Florida Weisse' mini documentary video, the guys won Gold for 'Best Online Communicator' and Silver for 'Beer and Travel'.
Crucially, the Awards ensured VSPC reached more people in the beer and hospitality industries in the UK.
Emma Inch, chair of judges for this year's Awards, said: "The work by the Craft Beer Channel is sometimes just for beer nerds, at other times educational for a non-beer audience, and at all times engaging and insightful."
This double whammy of wins for the Florida Weisse content has only cemented VSPC's position as a top contender for beer lovers looking for new and exciting destinations.
Cheers to that!
Check out the videos here:
What is Florida Weisse? On the trail in the Sunshine State | Craft Beer Channel
Sofa Session: what we learned in St Pete & Clearwater! | The Craft Beer Channel
The best beaches, beers & breweries in St Pete & Clearwater Florida! | The Craft Beer Channel
7venth Sun Brewery: starting small in the Sunshine state | The Craft Beer Channel
Green Bench brewery tour: true mixed culture brewing | The Craft Beer Channel
*Big cheers and special thanks to Jonny & Brad at The Craft Beer Channel.