The Most Spectacular Superyachts in The Med
Ahead of the Cannes Film Festival, 17-28 May, Borrow A Boat Plus founder & CEO shares his guide to the flashiest superyachts in the Med.
Every spring the world's eyes turn to the French Riviera for the Cannes Film Festival, and interest is never solely on the year's big-screen offerings. The lure of the festival is such, that for ten days every May, the world's rich and famous descend to network and party on some of the world's most exclusive superyachts.
Matt Ovenden, founder & CEO of Borrow A Boat Plus, one of the world's leading superyacht charter marketplace's, says: "Every year the Cannes Film Festival plays host to the world's glitterati, along with some of the flashiest, most outrageously decadent superyachts in the world.
"The event is a sure highlight of the yearly yachting calendar, no doubt because the French Riviera is a mecca for yachting. Boasting turquoise waters, an abundance of white sandy beaches, the balmy Mediterranean climate, easy access to vibrant nightlife, world-class restaurants and bars… it's not difficult to see why.
"Whether you're heading to the film festival or just curious to see how the other half live, yachting in this area of the world is truly something special and makes for one of the world's most luxurious and memorable boating experiences."
Here Matt shares his guide to some of the Med's most spectacular superyachts available for charter this May…
279ft | 10 cabins
Available from £96,323 per day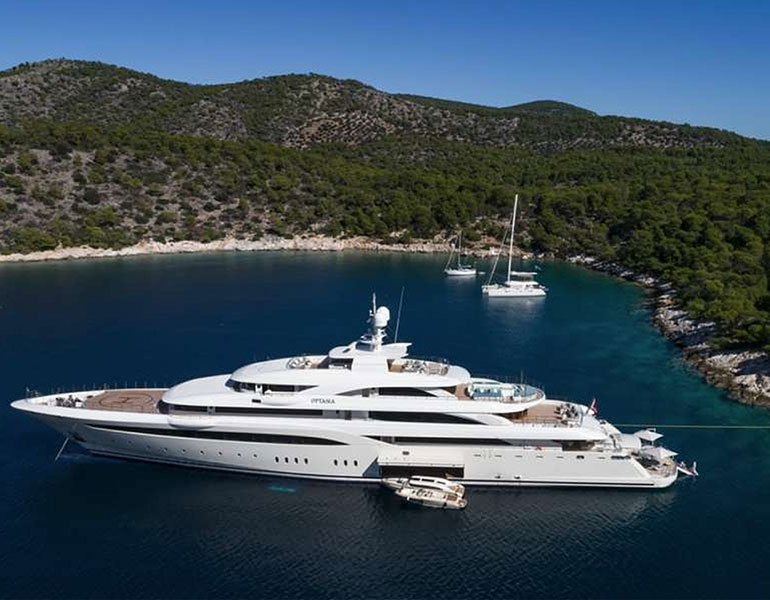 Boasting ten luxurious cabins, as well as a phenomenal owner's suite featuring 180-degree panoramic views from the upper deck. Enjoy watching the year's most exciting new films in the outdoor cinema, a relaxing massage and sauna, cocktails at the curved bar or admiring the sunset from the jacuzzi.
And no need to head back to port in order to travel home, simply make use of the yacht's touch-and-go helipad.
295ft | 20 cabins
Available from £83,681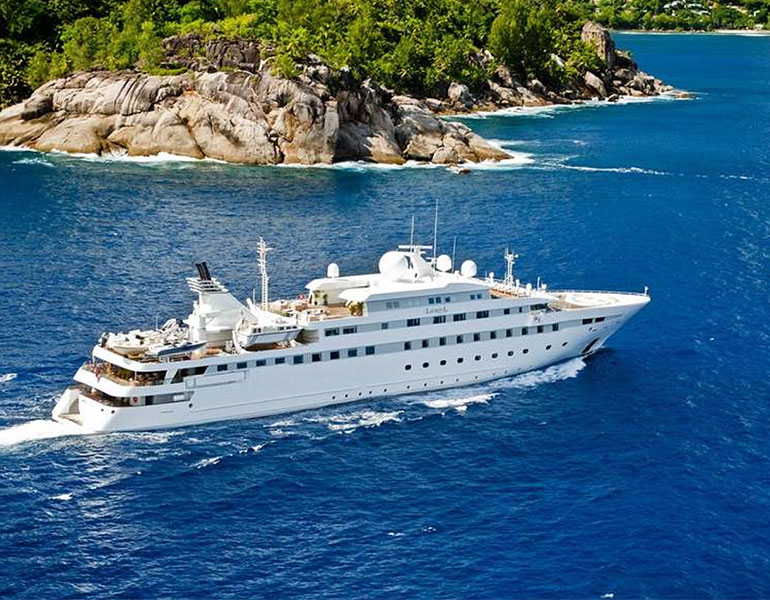 A palatial superyacht with all the gear, Lauren L is a dream for any water sport enthusiast – kayaks, jet skis, wind surfs, scuba equipment, wake boards, wave runner and fishing gear are all available for guests.
Alternatively, you can enjoy working out in the on-board gym, before a visit to the sauna, be pampered in the spa and beauty room, before relaxing at the bar and watching the world drift by.
236ft | 15 cabins
Available from £66,222 per day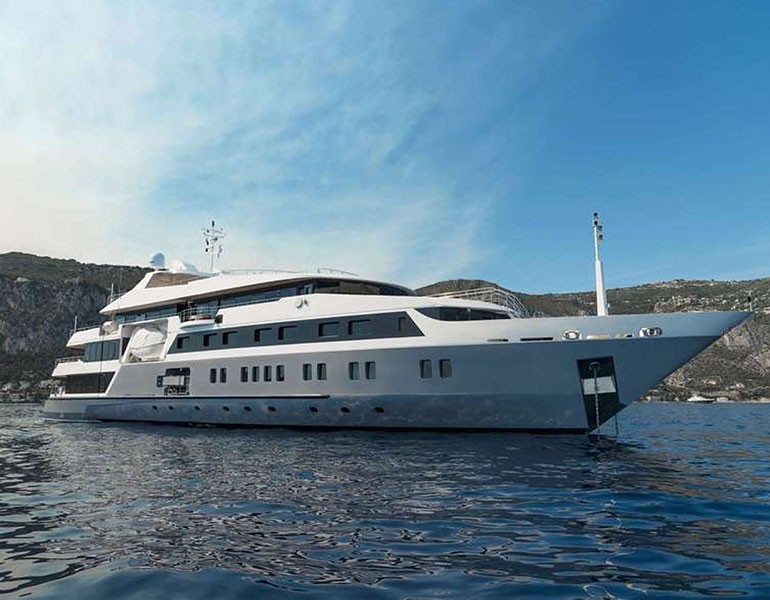 An ultra-luxe, modern interior with ample deck space makes for one stylish superyacht.
Serenity boasts a cinema, gym, treatment room, jacuzzi plus plenty of toys for enjoying on/in the water – with so much to keep you entertained, you'll be hard pushed to find a reason to leave.
221ft | 7 cabins
Available from £60,202 per day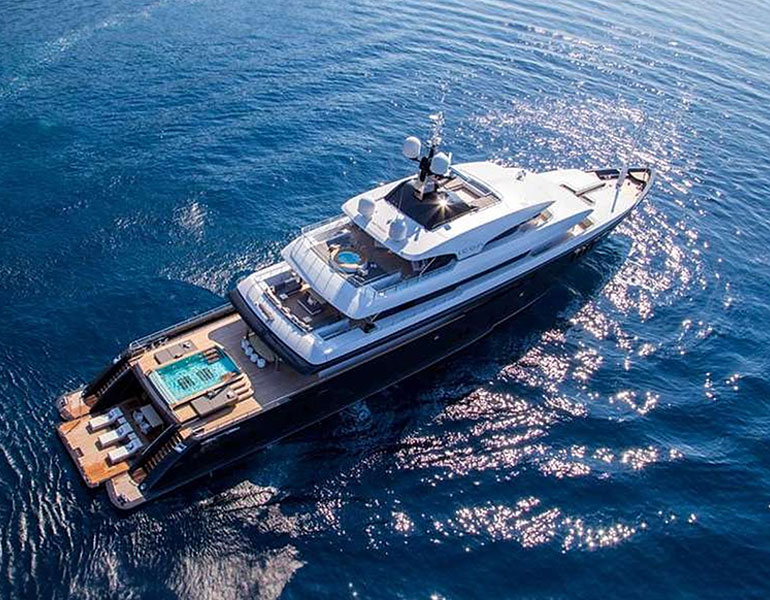 Icon's opulent cream interior with marble finishes make this superyacht stand out as a lavish base for any visitor to Cannes.
Enjoy your morning workout in the gym or pool or explore your surrounds by kayak, jet ski or wake board, before heading to the sauna or steam room. Then simply while away the afternoon relaxing on one of the daybeds in the sunshine.
180ft | 6 cabins
Available from £27,693 per day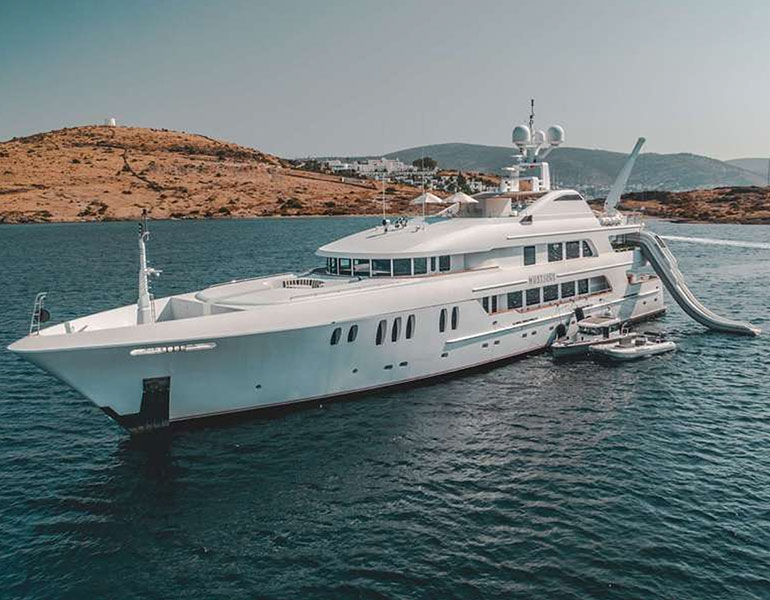 For smaller groups, wanting a more intimate but no less luxurious superyacht, Mustique is the ideal option.
Don't be fooled by the smaller size, this superyacht still offers all the same amenities including jacuzzi, kayaks, water skis, snorkelling, scuba gear, wake boards, wave runners and stand-up paddle boards.
And if it's relaxation you're after, simply lie back in the deck hammock and enjoy being waited on hand and foot by the crew.
For more information on Borrow A Boat Plus, or if you're interested in heading out on to the water yourself visit www.borrowaboat.com/plus – simply search by area and filter by boat length to begin browsing some of the world's most exclusive superyachts.
-Ends-
Notes to Editors:
Please ensure all links are to the UK Borrow A Boat website: www.borrowaboat.com/plus
Borrow A Boat CEO, Matt Ovenden, is available for interview or comment upon request.
For further press information, please contact:
Rosie Crass | Olivia Hazelden-Kingdon | Elsa Findlay
Rooster PR
T: +44 (0) 20 3440 8930
E: [email protected]
W: www.rooster.co.uk
About Borrow A Boat:
Launched by boating enthusiasts in 2017, Borrow A Boat is on a mission to make boating more accessible, affordable, flexible, and inclusive for all through both traditional yacht charter companies and peer-to-peer yacht charter. Peer-to-peer charter enabling boat owners to offset the high costs of boat ownership by reducing maintenance costs and marina fees, whilst offering consumers more affordable and flexible boating experiences.
With access to over 45,000 boat rentals and yacht charters available in 65+ countries including the UK, the Mediterranean, the Caribbean, North America, and South East Asia, Borrow A Boat is the leading yacht charter marketplace.
Borrow A Boat facilitates boat rental from just £40 per day, sailing yachts from £1,000 per week and luxury motorboats and superyachts, under Borrow A Boat Plus, from approximately £10,000 per week.
Boats of all types are available for rental, including sailboats, motorboats, riverboats, RIBs, catamarans, gulets, superyachts and luxury yacht charters. Customers can choose a boat with or without a skipper, depending on their sailing experience.
All boats meet the stringent safety and insurance codes, standards, and regulations for yacht chartering in their respective locations.