BrewDog Cider Brand, Hawkes, Crafts New Partnership with Rooster
Hawkes appoints Rooster to build brand and reinvigorate the UK's craft cider scene.
Following a competitive pitch process, Rooster has been chosen by Hawkes – BrewDog's London based cider brand – to deliver a comprehensive PR programme to drive brand and product awareness amongst both consumer and trade audiences.
Founded in 2013 as London's first urban cidery, Hawkes quickly made a splash on the craft cidery scene, leading to its acquisition by craft beer giant, BrewDog, in 2018.
Bermondsey-based Hawkes currently produces three core real apple ciders – Urban Orchard, Dead & Berried and – set to be the flavour of summer 2022 – Pineapple Punch. Its latest London taproom, serving pizzas and cheese boards to complement its cider, opened in 2019.
Hawkes joins the agency's consumer account portfolio, alongside the likes of long-term clients, Contura and Tempur. Rooster's mission is to drive brand focused coverage that places Hawkes at the heart of all things urban-living, socialising, entertaining, cider, craft-brewing and food waste related, as well as celebrating new flavour launches and championing important sustainability initiatives, including Hawkes' annual Apple Donors project.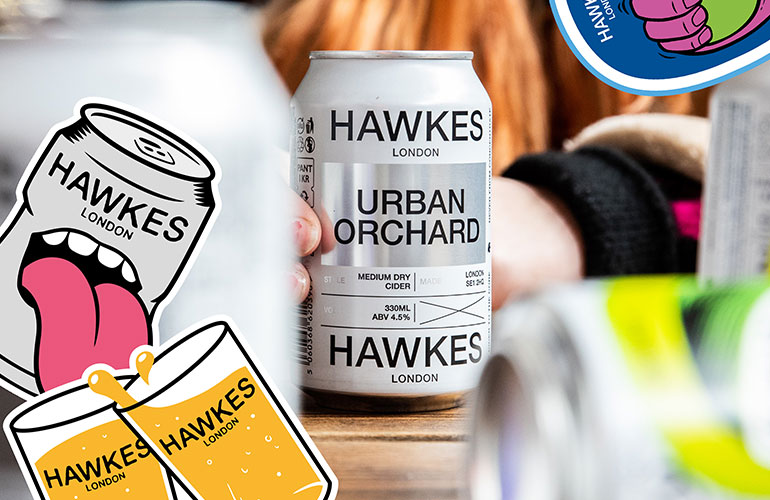 Rooster will utilise its strong relationships with regional London, consumer lifestyle, F&B, sustainable living and trade media contacts to generate awareness of and interest in Hawkes and its delicious ciders.
Hawkes' Lead, Elliot Allison, says: "We were impressed by Rooster's strong brand building successes and the team's out of the box thinking. We didn't want another cookie cutter alcohol brand PR approach and are excited to test new waters with Rooster.
"We want to dispel some of the misconceptions around cider – it has come a long way from being the cheap, soulless, mass-market rocket fuel that many overindulged in as teens. Hawkes is injecting real personality and modernising the offering, providing quality, vibrant, fresh and flavourful products that will appeal to both hardened craft cider connoisseurs and a younger, festival-going or summer garden party audience – many of whom might even be completely new to cider. Rooster has given us confidence that they are the ones to help us harness these audiences."
James Brooke, Managing Director of Rooster, said: "At Rooster, we love working with disruptive brands and it's clear Hawkes is here to mix the cider market up. Our expert consumer team continually delivers showcase brand-led editorial for clients that brings real value and we're looking forward to demonstrating to Hawkes that a different approach can be both fruitful and refreshing – just like its ciders!"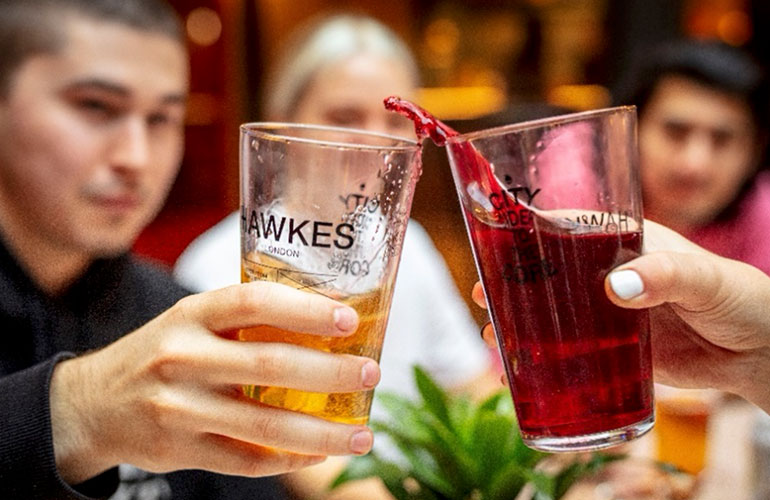 For more information on Hawkes Cider, visit wearehawkes.com.
-Ends-
For further press information, please contact:
Elsa Findlay | Julie Aguilera-Kemp
Rooster PR
T: +44 (0) 20 3440 8930
E: [email protected]