Travel Like a Local in Italy: Bookaway sees 310% Increase in Searches following Quarantine Removal
Ground transportation platform Bookaway has added more than 1,200 travel routes across Italy as it sees a 310% increase in demand, in line with the removal of the five-day mandatory quarantine for UK tourists.
As British travellers who are fully vaccinated against Covid-19 are now no longer required to quarantine on arrival in Italy, Bookaway has reported the country is among its top three destinations in Europe for bookings and routes available. The company has seen a dramatic increase in demand for tickets around Italy in the past month, with searches for routes more than tripling.
Getting across the country can seem a daunting task without a car, however, Bookaway connects travellers to local ferry and bus operators, to pre-book travel with ease. Travellers can sit back, relax, and enjoy Italy's vast views and hidden gems. With 2,869 transport routes available across Italy, customers have even more options for when and how to travel.
Founded by travellers, for travellers, Bookaway eradicates stressful aspects of travel by providing travellers with in-depth details about each route's service, reviews from other travellers and 24/7 support in 13 different languages.
Whether holidaymakers are looking for island hopping, touring the Amalfi Coast or a boat ride across Capri, Bookaway brings back the freedom and liberation of travel by allowing customers to reach new corners of the world.
Bookaway provides the best, most picturesque and sought-after routes in Italy – previously only available to book 'in-person' or known by locals. Some of Bookaway's top new routes, available to reserve, include:
Sorrento to Capri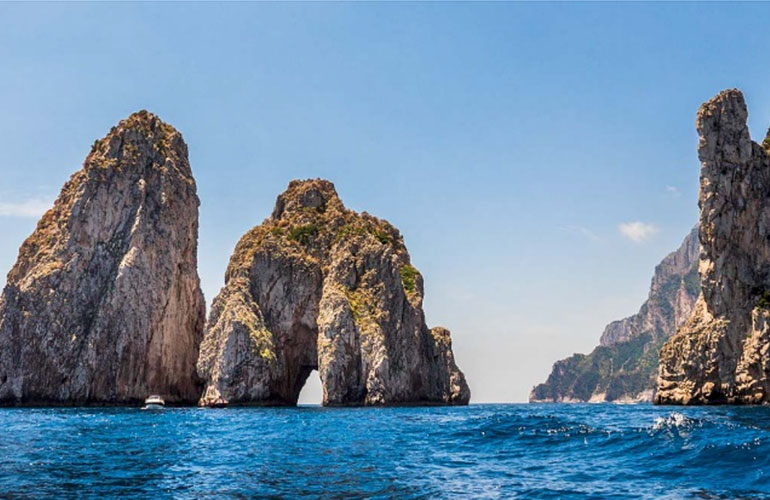 Capri is famous for its Blue Grotto, a dark cave where the sea gets almost an unnatural glow. With an unlimited supply of limoncello, many consider this island the perfect Italian getaway. Borrowing a boat and sailing around is highly recommended as tourists are able to see Faraglioni, three towering, breath-taking rock formations.
The best way to get to this Italian island is via ferry from Sorrento to Capri. With the duration of only 30 minutes, A/C on board and stunning views in the background, it is no wonder this route gets 5/5 starts reviews from travellers.
Cost: From £17
Sorrento to Positano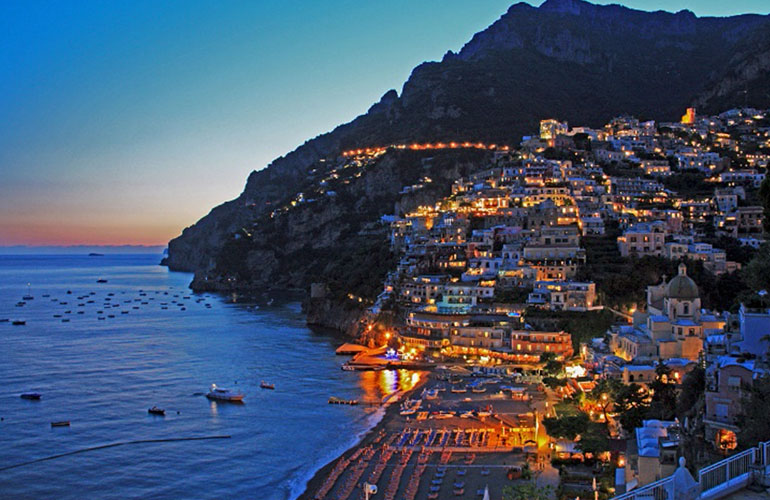 With a rich history – destroyed by a tsunami in the 14th century and a victim to Ottoman pirate attacks in the 15th century – Positano is arguably the most famous Amalfi coast town. Travellers from around to world come to this place to admire its vertical landscape, cobbled streets and celebrity-loved beaches.
Tourists are able to travel to the town via ferry from Sorrento in just an hour with a high-speed service. Four operators run a service to Positano, with one departure daily. Advanced booking is advised.
Cost: From £12
Positano to Amalfi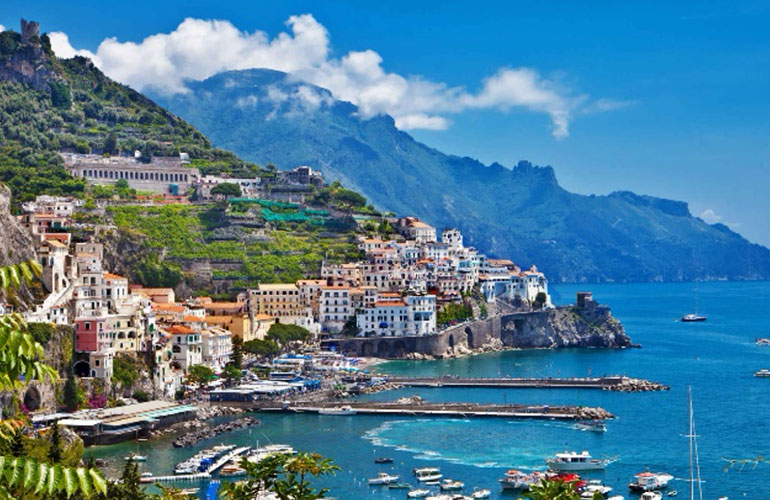 Amalfi, the perfect example of Mediterranean landscape, appreciated even by UNESCO, is famous for Italy's finest hotels and best restaurants. It's on of the top spots for hiking in the country, with many trails providing the perfect outlook on white, pearl-like buildings located in on the steep coasts of this beautiful holiday hotspot.
Just jump on the ferry from Positano to Amalfi. With the High Speed and Speedboat ferry options, you'll be sunbathing in this beautiful town in 30 minutes.
Cost: From £7
For more information or to book local transport in Italy visit: https://www.bookaway.com/routes/italy
-Ends-
Note to editors:
High res images, comment and interviews are available on request.
For further press information, please contact:
Yasmine Triana | Natalie Garland | Katarina Gocoliakova
Rooster PR
T: +44 (0)20 3440 8930
E: [email protected]
About Bookaway
Founded by travellers, for travellers, Bookaway is an online ground transportation booking platform – connecting tourists with local suppliers worldwide, expanding customer networks and creating a more positive experience for those exploring new corners of the world.
Since its launch in 2017, Bookaway has grown from a start-up to a united network of major players in the ground transportation industry, securing $46 million in funding from global investors Aleph, Elad Kushnir, Corner Ventures and Entrée Capital.
Bookaway offers more than 22,000 transfers in over 102 countries around the world, with plans to expand further.
Bookaway eradicates stressful aspects of travel by providing its customers with in-depth details about each route's service, comprehensive descriptions, reviews from other travellers as well as access to a 24/7 support.
Bookaway was founded by Noam Toister (CEO and founder) and life-long friends and business partners; David Yitzhaki (CMO and co-founder), and Omer Chehmer (COO and co-founder).
For further information visit: https://www.bookaway.com/