The Importance of Choosing a Wood Burning Stove that Meets Environmental Regulations
UK Country Manager at Contura explains key legislative terms and requirements relating to domestic wood burning and shares top five stoves to suit all home heating needs.
With so many different stove models on the market, it can be difficult to know which will suit your home and heating needs best, while also delivering the robust eco-credentials that homeowners expect today.
Phil Wood, UK Country Manager for Swedish woodburning stove company Contura, believes the most important consideration when choosing a stove, in addition to efficiency and aesthetics, is compliance with domestic wood burning regulations.
Here, Phil outlines key wood burning legislation, including Defra's Clean Air Act and the Europe-wide Ecodesign certification programme and gives his top pick of stoves to suit a variety of homes and heating needs.
Phil says: "Choosing a woodburning stove goes beyond simply considering where the stove will fit into our homes and its aesthetic appeal. We would encourage anyone interested in purchasing a wood burner to choose the greenest model available and check that it complies with all current (and future) regulations.
"Customers that live in Smoke Control Areas may believe they aren't able to install a wood burning stove, but so long as they opt for a Defra Clean Air Act exempt model, the appliance is approved for use in these zones. It's also important to future proof your purchase by looking for products that comply with Ecodesign legislation, which is due to come into force from 1 January 2022. 'Ecodesign Ready' wood burners significantly reduce emissions – by up to 90 percent compared to a traditional open fire – and improve efficiency.
"Try to also look out for a stove that features a Clean Burn system – this means it burns more efficiently and for longer periods of time, resulting in a combustion with very low particle concentrations.
"And it's not just new stove owners that should be prioritising the eco-credentials of their wood burner; those with older models should consider upgrading to a cleaner burning system when the time comes to replace their stove too.
"If you are unsure, speak to your local stove dealer and ask to see the various accreditations before purchasing. At Contura, all our stove models are Defra Clean Air Act exempt and all are Ecodesign Ready which gives extra peace of mind to customers.
"Keep in mind, that although a wood burner can be a significant initial outlay, when used correctly and maintained well, the upfront costs will balance out in the longer term and can help reduce heating bills from mains suppliers.
"We all have a duty to reduce emissions, and installing an efficient wood burner is a simple way to ensure homeowners are doing their bit for the environment."
See below for Contura's expert guide to the best Ecodesign Ready, Defra Clean Air Act exempt, Clean Burning stoves for different spaces.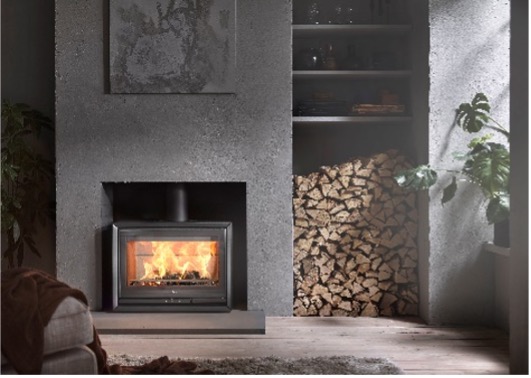 Contura 330G
A classic woodburning stove
Contura 330G
• Ecodesign Ready
• Defra Clean Air Exempt
• Clean Burning System
A traditional floor-level fireplace, the Contura 330G can be fitted as a freestanding stove or inside an existing fireplace.
This stove has a 7kW output and heats rooms up to 120m².
Prices start from £1,995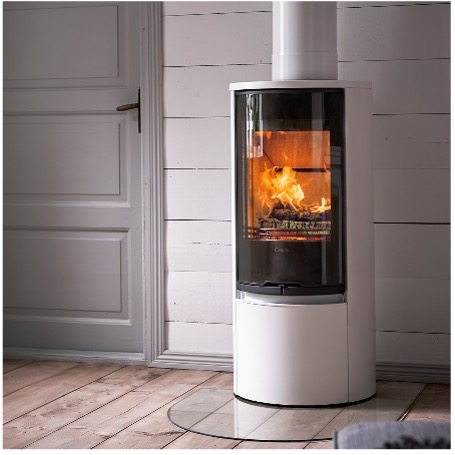 Contura 510 Style
A cosy corner stove
Contura 510 Style
• Ecodesign Ready
• Defra Clean Air Exempt
• Clean Burning System
The Contura 510 Style stove is ideal if you want to position your stove in a corner. The large glass door spreads the light and heat around spaces up to 120 m².
The 510 Style has a 7kW output.
Prices start from £1,895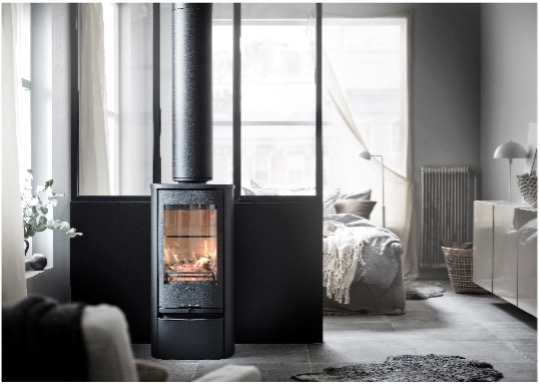 Contura 810 Style
A compact stove
Contura 810 Style
• Ecodesign Ready
• Defra Clean Air Exempt
• Clean Burning System
A sleek, compact stove for easy positioning in any interior. This stove features a taller glass pane allowing greater fire visibility – ideal for curling up next to on colder evenings.
The Contura 810 heats up to 120m² with a 5kW output.
Prices start from £1,695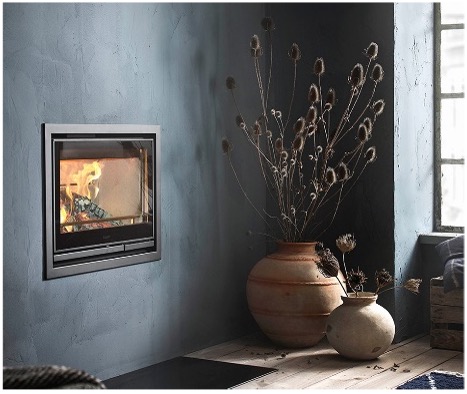 Contura i7
Fire TV for minimalists
Contura i7
• Ecodesign Ready
• Defra Clean Air Exempt
• Clean Burning System
A customisable insert, this cassette stove can be fitted inside an existing fireplace or into a more unique space, as pictured.
Though smaller in size, the Contura i7 heats areas up to 120m² with a 7kW output.
Prices start from £1,895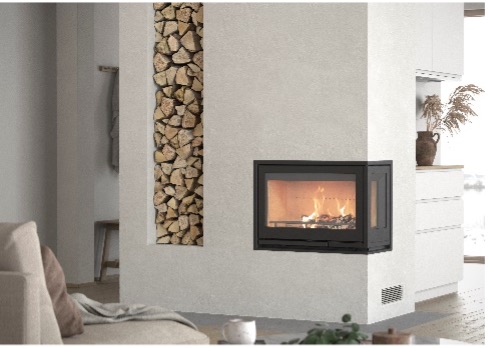 Contura i8
A statement stove
Contura i8
• Ecodesign Ready
• Defra Clean Air Exempt
• Clean Burning System
This corner cassette stove is the ideal choice for those wanting a unique wood burner. The front and side windows will make a stylish statement in any home.
The Contura i8 heats spaces up to 120m² with a 7kW output.
Prices start from £1,995
For more information on Contura, please visit http://www.contura.eu
-Ends-
Notes to editors:
Rooster PR will coordinate comment, interview and profile opportunities for Contura UK Country Manager, Phil Wood. The Contura PR team will also arrange visits to the nearest Contura Design Centre dealerships or the Contura showroom in Doncaster to see the product range.
For further press information, please contact:
Elsa Findlay | Jo Kendall | Julie Aguilera
Rooster PR
T: +44 (0)20 3440 8930
E: [email protected]
About Contura:
Contura is Europe's leading manufacturer of wood burning stoves, offering an extensive range of classic and contemporary wood burners; from traditional insert stoves suitable for existing fireplaces, to freestanding statement models made with innovative materials such as soapstone.
Starting at £1,095, Contura stoves are premium yet affordable. Award winning, timeless Swedish design means the products complement or enhance any style of home, whilst also offering outstanding performance, maximum efficiency, practicality, and ease of use.
Designed and assembled at the factory located in Markaryd, Sweden, and manufactured to the highest standards, Contura stoves are highly energy efficient, offering powerful convection, superior combustion technology and clean burning systems. Currently, 95% of Contura stoves are DEFRA Clean Air Act exempt and thus approved for use in Smoke Control Areas.
Contura stoves can be purchased through a network of 165 independent retailers nationwide.
Contura is part of the NIBE group, a Swedish manufacturing company producing world class solutions in sustainable energy across Europe, North America, Asia and Australia.
Contura is a founding member of the Stove Industry Alliance (SIA) in the UK.
For more information, please visit www.contura.eu