Calling all Students: Best Time to Book Summer Flights Revealed
Thinking of heading on a trip this summer but finding that deciding when to book your flights is almost as difficult as deciding on the destination? Whether it's to Europe, Asia or the US, StudentUniverse, the world's leading booking site for students and youth travellers, has revealed the best time to book.
Cheap summer flights to Europe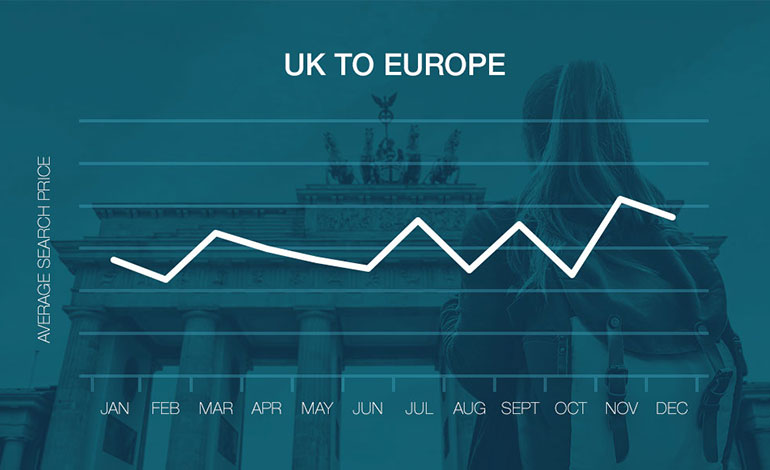 Whether you're looking at Copenhagen to get your Scandi fix, Berlin or Lisbon to explore the incredible street art or Paris or Bologna for delectable dishes, the key to booking flights from the UK to Europe is forward planning.
February is the cheapest month to book your trip (perfect timing!) before the prices spike again in March. If you can't commit to booking your trip this far in advance don't worry about that either. Prices dip again in June, so this may be the perfect opportunity to get your hands on a great deal for your European summer break.
Cheap summer flights to Southeast Asia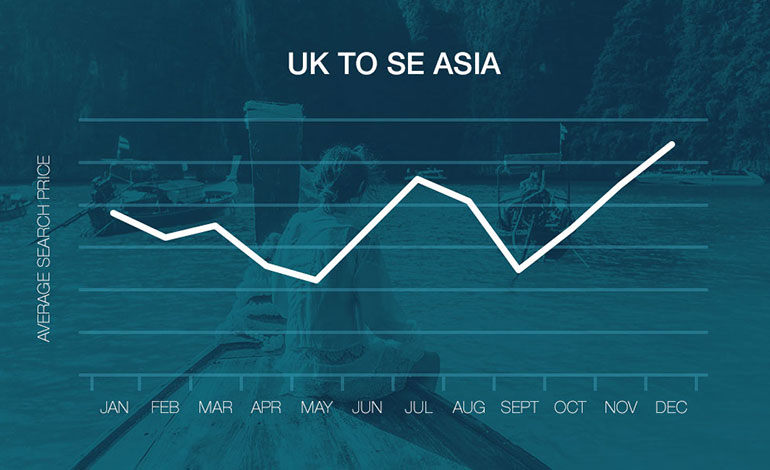 April and May are the best times to get low fares from the UK to South East Asia. Whether you're embarking on an epic backpacking trip or just popping to one or two destinations for a short break, you're going to want to get the best deal on flights. If you want a last-minute trip, this will cost you, so best to avoid booking during June, July and August.
Cheap summer flights to the US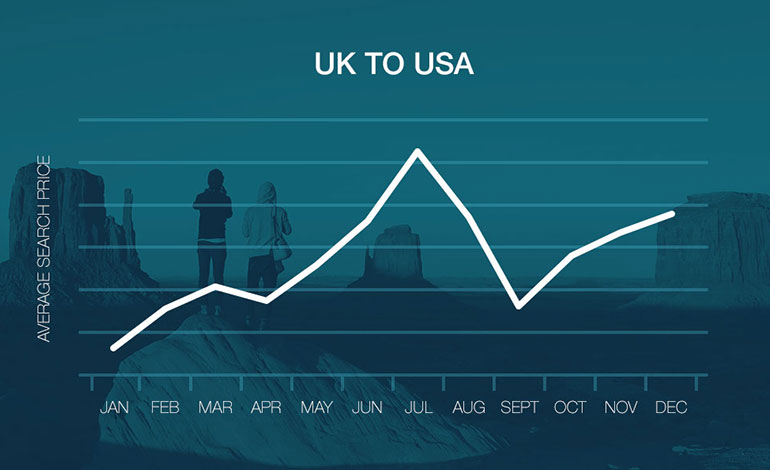 Want to experience what New York City is like in the summer, or take a hike to get some of the best views of the Golden Gate Bridge? The time to book is now. Prices are at their very lowest throughout February, and then slowly begin to rise.
Booking a trip to the USA during the early summer months is a huge no. Prices begin to rise from May and continue to increase in price until July. And if you can't get to the USA this summer, you can book your next trip towards the end of this year.
For more information on flight deals to destinations around the world with StudentUniverse, please visit: www.studentuniverse.co.uk/
-Ends-
For further press information, please contact:
Baillie Horwood | Arabella Halfhide
Rooster. We are pr.®
T: +44 (0)7833 490003
E:[email protected]
About StudentUniverse:
StudentUniverse is the world's leading travel booking site for students and youth. Through negotiations with a network of global partners, StudentUniverse offers discounted pricing and terms on flights.
StudentUniverse launched in the UK in 2013 and was acquired by Flight Centre Travel Group in 2015. StudentUniverse is headquartered in Boston with offices in London, Toronto, New York, Brisbane and the Philippines.
StudentUniverse believes that travel is essential to a modern education. Millions of students use the service every year.
For more information go to www.studentuniverse.co.uk