MedSailors' Top Six A-List Destinations for 2020
MedSailors reveals the Mediterranean destinations most popular with the rich and famous, from film sets and party towns to celeb hideaways.
The Mediterranean's secluded coves, popular clubs and super yachts attract A-listers from around the world year after year, on the hunt for a summer escape. But though island hopping the Med's sunny shores may seem like the reserve of the rich and famous, skippered sailing holidays, such as MedSailors, make the bucket list experience accessible for all.
MedSailors has rounded up the top six most glamorous locations to visit in the Med in 2020. With skippered sailing holidays starting for 20-35 year olds at £XX and routes stopping at all six destinations, Brits don't need to splash the cash to visit the most sought after holiday locations in Europe.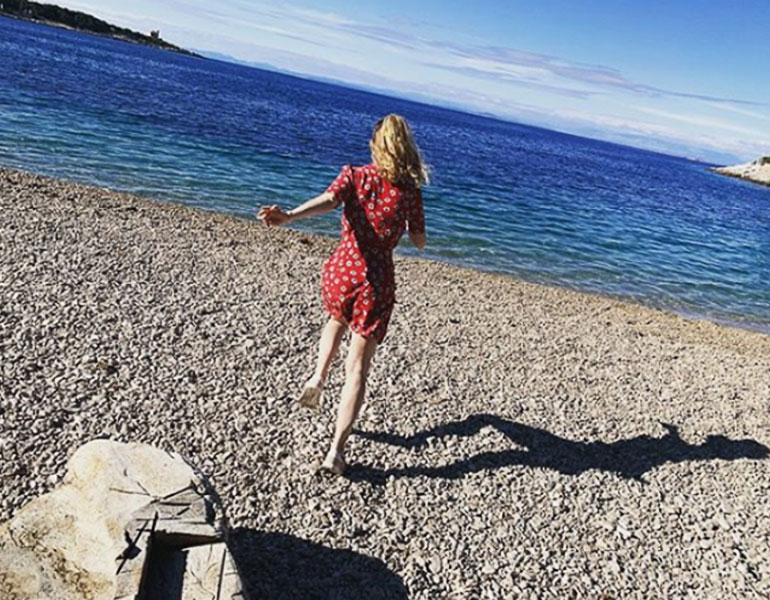 Lily James in Vis, 2019
Photo credit: @lilyjamesofficial
Film buffs may recognise Vis island's quaint villages and golden orchards from Mamma Mia 2. The set certainly made an impression on actress, Lily James, who enjoyed a break on Vis in summer 2019. Hidden away on Vis Island, Diamond Bay is home to the crystal clear waters of Stiniva Cove and the ancient Blue Grotto. After a morning of celeb-spotting, paddle into the caves to experience deep blue caverns teeming with sea life.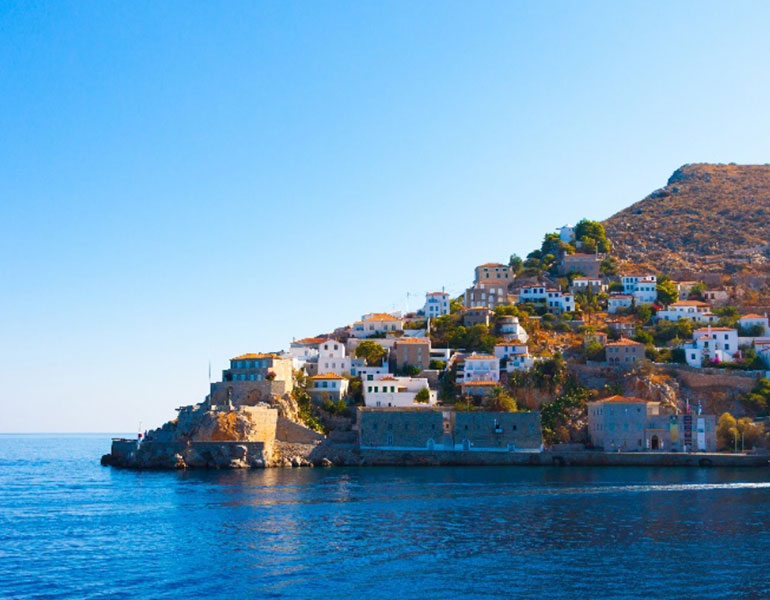 Photo credit: Hydra
Hydra was a hotspot for the world's top stars in the swinging sixties and seventies, with celebs, such as Sophia Loren, Jackie O and Mick Jagger all flocking to the sandy shores. Vehicles are banned on the island, so visitors to the island can travel on foot and enjoy a slower pace of life. For holiday-makers after a real taste of A-list luxury, discover the many island's secluded beaches only accessible by boat; it's no wonder that celebrities flock to the destination to watch the sunset in solitude.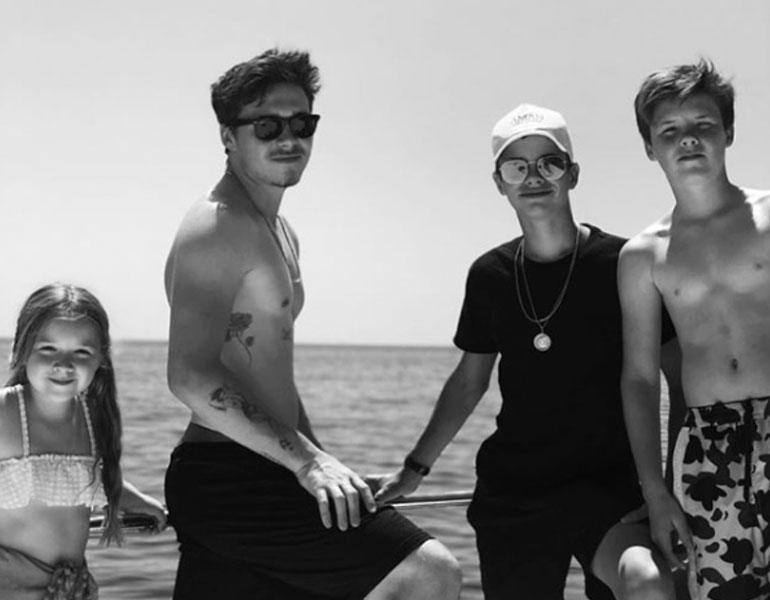 The Beckham children sailing in Montenegro, 2019
Photo credit: @victoriabeckham

The small Balkan country of Montenegro is a playground for the ultra-wealthy, with luxury marinas to dock yachts, designer shops dotting the waterfront and quaint villages unspoilt by mass-tourism. Montenegro is so underexplored that David Beckham and his family visited the country in August 2019 for a quiet getaway, staying in the town of Budva, a lively town boasting some of the finest beaches and beach bars in the Mediterranean.
Daniel Craig in Fethiye in Skyfall
Photo credit: https://www.bondsuits.com/wp-content/uploads/2013/04/Skyfall-Desert-Boots.jpg
For an emblem of luxury and excess, look no further than British icon, James Bond. The 2012 film, Skyfall, was filmed extensively in Turkey, with many of the beach scenes located along the stunning shores of Fethiye. This region was once given to Cleopatra as a birthday gift and the sunken ruins of her bath houses can now be explored by visiting snorkellers. Travellers should also be sure to paraglide over Ölüdeniz beach for a truly heart-pounding adventure.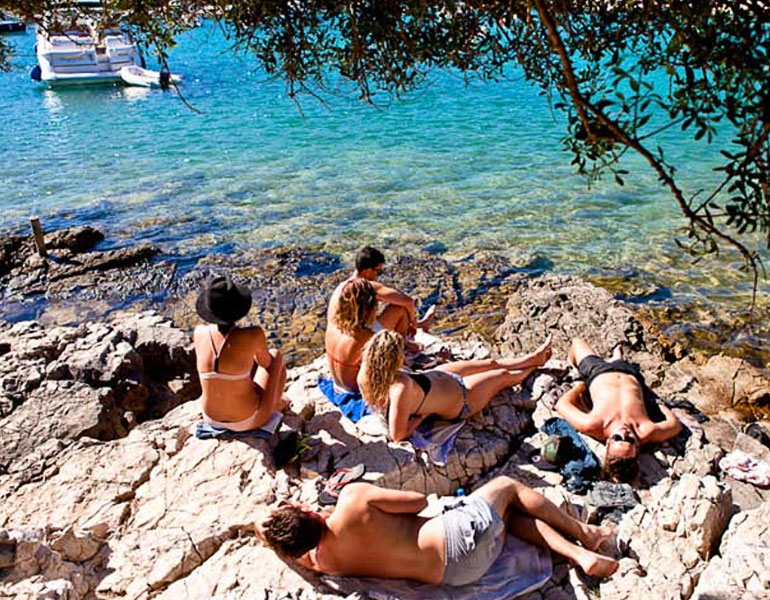 Photo Credit: MedSailors
If it's good enough for Beyoncé, it's good enough for us. The singer visited the party town with husband, Jay-Z in 2011, reportedly naming their daughter Blue Ivy after a tree they spotted wrapped in blue ivy. Hvar remains a timeless holiday destinations and visitors to the island can enjoy world-class nightlife and authentic village charm in equal measure, with buzzing clubs and quaint tavernas all to be found in Hvar.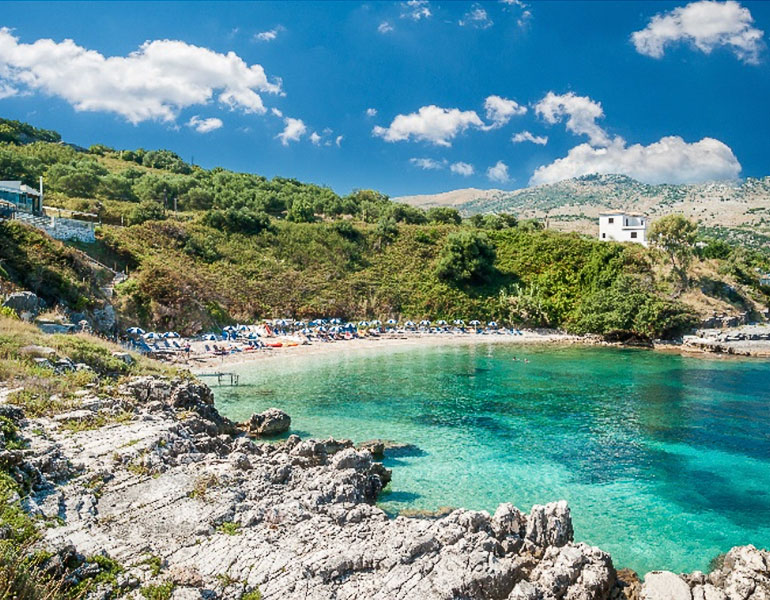 Photo Credit: MedSailors

With hidden sea caves, lush coastlines and turquoise waters, Corfu is a haven for nature lovers. Used to film hit ITV series, The Durrells, the island plays host to a rich ecosystem; visitors can make like Gerald Durrell and get up close and personal with the islands varied turtles, birds and lizards, best spotted from the deck of your yacht as you island hop around the Ionian coastline.
-Ends-
For further press information, please contact:
Hannah Carlisle
Rooster PR
T: +44 (0) 20 3440 8930
E: [email protected]
About MedSailors
MedSailors is part of the Navigate Travel group – a dynamic, forward-thinking travel company, which launched nearly a decade ago. Proving that sailing holidays aren't only for the rich and famous, MedSailors offers skippered trips at sea for 20-35-year-olds in Croatia, Greece, Turkey and Montenegro and has sent over 22,000 travellers on unforgettable breaks.
The company has since expanded to launch its second sailing holiday brand, Yacht Getaways in 2014, offering premium sailing experiences to an older demographic. Its most recent venture is Wild Kiwi, which offers epic small group, adventure tours for the millennial market in New Zealand, Europe and Australia.
MedSailors was awarded Silver at the British Travel Awards 2019 for 'Best Holiday Company to Hellenic Europe', having won Bronze in the same category in 2018.
For more information, visit www.navigatetravel.com