Rooster Rides the Wave to Win Real Response Media Brief for 2020 Event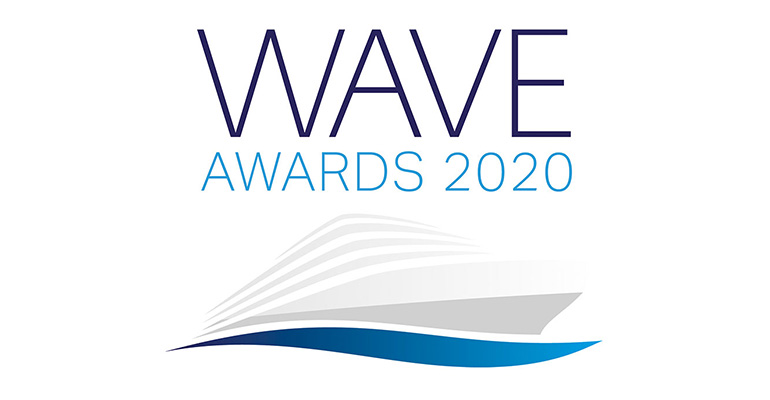 Real Response Media has appointed Rooster to drive media coverage for the fifth edition of the Wave Awards – the UK cruise industry's premier awards ­– ahead of the eagerly anticipated ceremony in April 2020.
The Wave Awards, which are firmly established as the 'Oscars of Cruising', recognise and reward excellence in the cruise holiday sector with categories including Best New Ship Launch, Best for Solo Travel and Best Value-for-Money cruise line.
As the owner and organiser of the awards, Real Response Media has brought Rooster on board to drive coverage and boost awareness for the 2020 Wave Awards on a national and regional level.
Colette Doyle, Group Editor at Real Response Media and co-chair of the Wave Awards alongside World of Cruising editor Vicky Mayer, said "As we approach the awards' fifth birthday, we're looking more than ever before to acknowledge and commend all those shaping the future of the industry right across the board, from exciting innovations on board to fascinating on-shore excursions. Rooster's proven passion for cruising, coupled with some brand-new award categories and a new venue for 2020, are set to make next year's celebrations even bigger than ever."
James Brooke, Managing Director of Rooster, said "The Wave Awards champion the very best of the UK cruise sector, whether that be celebrating exceptional on-board experiences or rewarding innovation in this ever-growing, adaptable industry. We're very much looking forward to working with Real Response Media on honouring all those involved in the industry, as well as ensuring that this prestigious event is marked in a memorable way."
The awards offer cruise lines, travel agents, tourist boards, ports and anyone else involved in the UK cruise industry the chance to showcase their brand, expertise and contribution to the cruising holiday sector.
The 2020 shortlist will be announced early in the new year, with the awards ceremony taking place on 2 April at the prestigious 8 Northumberland Avenue in central London.
For more information on attending the event or partnership opportunities, please contact:
Rochelle Streater
Real Response Media
+44 (0) 20 8444 2554
[email protected]
www.thewaveawards.com
-Ends-
For further press information, please contact:
Baillie Horwood | James Brooke
Rooster. We are pr™.
T: +44 (0)20 3440 8930
E: [email protected]
About Real Response Media
Established in 2011, Real Response Media is a publisher of international cruise travel and aviation print magazines,as well as an organiser of live events and industry award ceremonies.
A leader in specialist consumer and industry content, Real Response Media's Cruise Trade News was a finalist in this year's PPA's Business Publications of the Year category. Real innovation, real creativity, real focus.™
About Wave Awards 2020
The Wave Awards are owned and organised by Real Response Media, the company behind the market-leading brands, World of Cruising and Cruise Trade News.
Now in their fifth year, the UK cruise industry's premier awards recognise and reward excellence across the UK cruise industry. The awards offer cruise lines, travel agents, tourist boards, ports and anyone else involved in the sector the chance to showcase their brand, expertise and contribution to cruising.
Launched in 2015, the 2020 Wave Awards will take place on 2 April at central London venue 8 Northumberland Avenue.
About Rooster
Rooster is one of the UK's leading independent PR agencies servicing clients across b2b and b2c sectors. Founded in 1999 by Henry Hemming, Rooster is focused on results-driven communications that deliver against clients' business objectives.
Rooster clients span the travel, lifestyle and business sectors including Flight Centre, Atmosphere Hotels and Resorts, St. Kitts Tourism Authority and Navigate Travel. Rooster's newly-launched sustainability PR service provides expert guidance and strategy for businesses wishing to better communicate how they are positively impacting our increasingly fragile world.