Why Travel Marketers Should Spread Their Wings to Earn Their Wins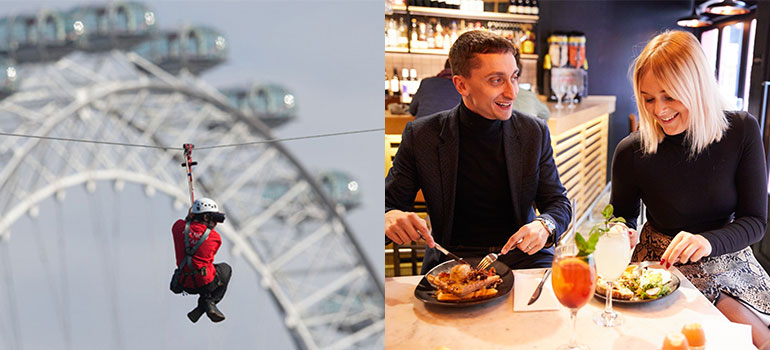 This week we celebrated a landmark moment for Rooster PR both winning (with a gold standard), and being runners up, in The Best PR Stunt / Experiential Campaign category at The Travel Marketing Awards 2019 for our 'Closest Thing To Flying' VR Zipline for the RAKTDA and 'Say Halloumi To Cyprus' café for The Cyprus Tourism Organisation.
Whilst we're also very proud to have landed second place for 'PR Agency of the Year' (for the second year running), and gained deserved recognition for our ongoing strategic support for WOW air, being awarded for the two best stunts is proof of the success of, and need for, a broader and more creative take on destination and travel PR.
If you pick up the latest copy of PR Week, you'll find quotes aplenty about why the PR and Comms profession needs to raise their profile and be counted alongside its big expensive marketing and advertising cousins.
However, in the travel market in particular, you'll often see PR being bundled alongside (and often below) marketing and representation disciplines. For me, it is a sign of an all too inward looking industry where brave, engaging and business-driving thinking is too often sacrificed for tried and tested formulas.
So now, don't get me wrong, there are plenty of inspiring, famous PR agencies who can go big on brand activations and stunts and yes, there are a handful of big travel organisations for whom dedicated "creative" or activation agency fits perfectly within their large budget, grand mix of PR & marketing disciplines.
But then the terms "travel organisations" and "large budget, grand mix marketing disciplines" very rarely go hand-in-hand.
And yes, there are also lots of specialist agencies who can nail the travel pages but may not offer a breadth of thinking as well as the global giants who'll promise everything but treat travel brands as small-fee vanity projects and come out in a rash at the thought of the hours required to host a press trip.
For us at Rooster, our biggest successes have been driving tangible results (more tourists arriving at destinations, more bookings on flights & more full hotel rooms) by combined winning travel PR press office work with imaginative and brave creative activations which have delivered mainstream exposure and love for travel brands, so our clients are never sacrificing 'the basics' of the DPS in the travel supps for the promise of 'something more exciting'.
In nearly all of these instances, campaigns crafted from customer insight and taking a different look at clients' USPs and connecting the two in surprising ways have made a massive difference, not just because of the strength of the idea and delivery, but because they deliver exposure beyond the safe havens of the travel pages and bring experiences from thousands of miles away directly to target audiences.
In the case of 'The Closest Thing To Flying' we used technological innovation to create the world's first VR zipline, partnering with the brilliant Zip Now London (who we're supporting again in 2019 so call us for a ride) to allow Londoners to literally transport themselves to the world's longest zipline in Ras Al Khaimah.
Combined with our ongoing consumer press office, UK visitors to the Emirate hit record numbers, growing 11.5% throughout 2018 making it one of the world's fastest growing destinations.
For 'Say Halloumi To Cyprus' for The Cyprus Tourism Organisation' we challenged the client's brief and extensive list of destination USPs to hone in on young professional Brit's burgeoning love of halloumi cheese. Taking this to its ultimate conclusion we created the UK's first halloumi dedicated pop up restaurant on an incredibly reasonable budget.
Whilst we can wax lyrical about the beauties of halloumi ice-cream, popcorn and waffles and our ability to sell-out two seasons of the pop-up, it's that fact that when combined with a winning press office, we helped deliver record UK visitor numbers to Cyprus in 2018.
So that delicious ice cream really was just one part of the pudding…
The lesson? It has to be that to drive real results and best promote the value of PR, any destination or travel brand should spread their wings, perspectives and ambitions beyond the tried and trusted.
If you're a travel marketer or comms professional looking to take your activations to the next level, then get in touch and we'll show you how we can help.
Joe Thomas, Creative Director