Seven Must See Cultural Sites in Cyprus
Home to lavish Monasteries, magnificent churches, UNESCO World Heritage sites (three in total!) and legendary places cited in Greek Mythology, Cyprus is one of the oldest civilisations in the Mediterranean.
With over 300 days of guaranteed sunshine a year, blue skies are the perfect backdrop for exploring the island and learning about the many fascinating cultural sights. Hire a car and go at your own pace, or join a group and soak up the wisdom of a local guide.
Here, the Deputy Ministry of Tourism for Cyprus, shares a snippet of the island's cultural offering. For a full list of sites to see, please visit www.visitcyprus.com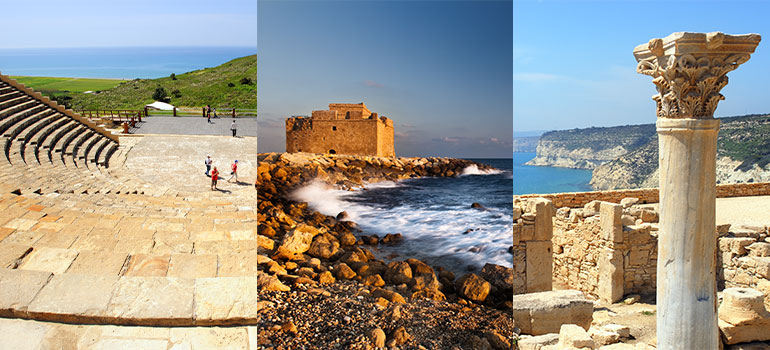 -Ends-
For further press information, please contact:
Baillie Horwood/Emma Arthurs/James Brooke.
T: +44 (0)20 3440 8927
E: [email protected]
About Cyprus
Cyprus – the third largest island in the Mediterranean – attracts four million tourists annually. Cyprus is a year-round island appealing to a wide range of personal tastes and lifestyles, from families and couples, to the most discerning of culture and nature-oriented travellers.
Tourists are attracted by the island's legendary hospitality, glorious coastline and stunning mountain villages. There is something to suit everyone – family resorts, world class spas, golf courses, marinas, agro-tourism and food and wine trails. The active can enjoy the warm waters of Cyprus for diving and water-skiing while adventure seekers can explore the island's beauty with trekking or bird-watching tours, while golfing enthusiasts play on award winning courses.
The island boasts the cleanest bathing waters in Europe, combined with a rich cultural heritage, a variety of agro-tourism projects and a wide choice of special interest activities.
For more information: www.visitcyprus.com