Five Reasons to Visit St. Kitts in 2019
St. Kitts is an ideal year-round destination that ticks all the boxes. For those seeking sun, adventure, culture, wellness or a relaxing break, St. Kitts will provide all of this in an authentic and inspiring setting. Here are the top five reasons why you should visit in 2019.
Experience a new music festival – the St. Kitts Music Festival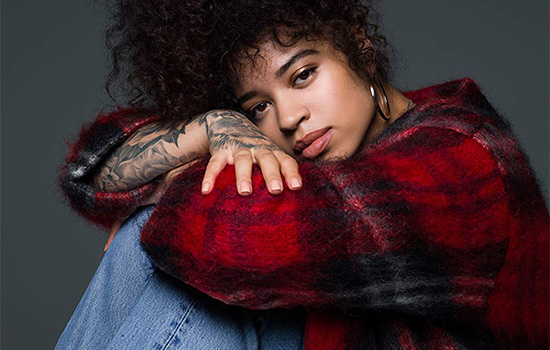 Ella Mai will be performing at this year's St. Kitts Music Festival
The 23rd St. Kitts Music Festival, held every June, brings together international acts along with a mix of local and regional talent showcasing a broad range of musical genres. The eclectic mix of Reggae, Pop, R&B, Jazz, Hip-Hop, Soca, Calypso, Gospel and Contemporary music makes it a truly unique event, appealing to a wide audience. This year's headliners include Smokey Robinson, Buju Banton, Ella Mai, and French Montana. The music festival will take place from 26 – 30 June 2019; with tickets available at www.stkittsmusicfestival.com.
Discover the delicious Kittitian cuisine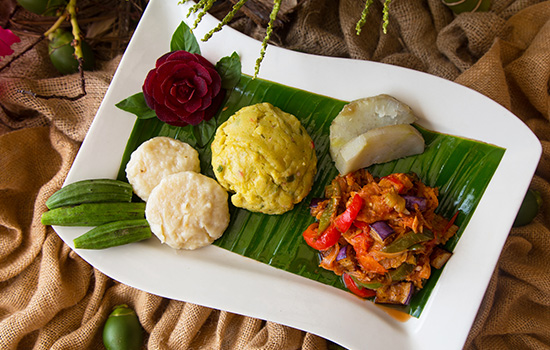 St. Kitts' national dish – stewed saltfish with coconut dumplings and spicy plantains
St. Kitts has a vibrant and diverse dining culture, so whether you prefer to dine at a no-frills beach shack serving fresh seafood, or a fine dining restaurant serving sophisticated dishes, there is something for everyone.
Hot spots along Frigate Bay beach include Mr X's Shiggidy Shack Beach Bar and Vibes Beach Bar and Grill, for something a little more special, check out The Pavillion or Serendipity.  The most unique offering is the Farm to Table dinner at Belle Month Farm. Regardless of where you choose to dine, be sure to try the St. Kitts national dish – stewed saltfish with coconut dumplings and spicy plantains.
Uncover the history of the island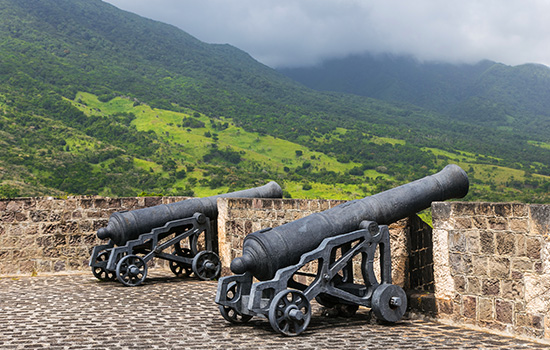 Brimstone Hill Fortress
While the island's original inhabitants were Arawak and Carib Indians from South America, the British colonised St. Kitts in 1624, soon becoming what they called England's "Mother Colony". Powers have exchanged hands a number of times since, and in 1690 the Brimstone Hill Fortress was built to protect the British from French invasion. Since 1990, Brimstone Hill has been a UNESCO World Heritage site, so if you're a history buff, this is not to be missed.
Test your physical limits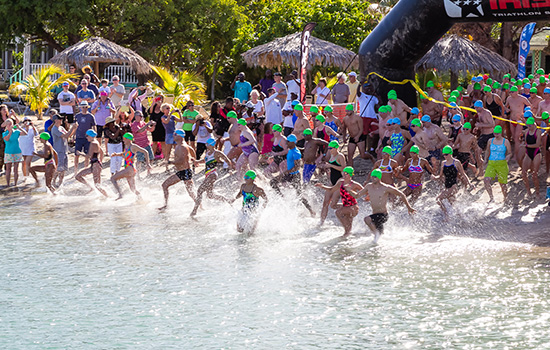 Nevis to St. Kitts Cross Channel Swim
St. Kitts is a stunning place to be explored and enjoyed – discover the island and its surroundings with walks along the beach, a hike up Mount Liamuiga, or reef and cave diving. If you are after more of a challenge, sign up for the annual Nevis to St. Kitts Cross Channel Swim on 31 March 2019, which has become the must-do open water event in the Caribbean.
Experience the ultimate in rest and relaxation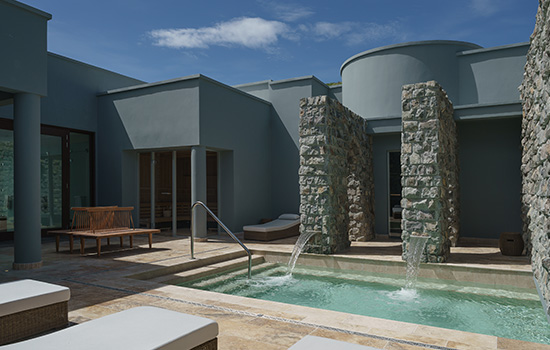 Miraval Life in Balance Spa at Park Hyatt St. Kitts
St. Kitts offers plenty of experiences for those seeking peace, tranquillity and wellness. Two of St.  Kitts' hotels offer full-service spa facilities to rejuvenate the mind, body and soul with an array of treatments and wellness programmes.
Guests can unwind at the Emerald Mist Spa at St. Kitts Marriott Resort where treatments include natural, holistic ingredients such as exotic fruits and natural minerals. Or, at Park Hyatt St. Kitts, the Miraval Life in Balance Spa offers guests a tranquil sanctity, with a selection of treatments. There is also an outdoor meditation and yoga space, which has been constructed to mirror the island's historic conical sugar mills.
For more information about St. Kitts, visit www.stkittstourism.kn.
-Ends-
For further press information, please contact:
Nicole Lovett/Natalie Garland/Charlotte Wright
T: +44 (0)20 3440 8930
E: [email protected]
About St. Kitts
Intoxicating natural beauty, sunny skies, warm waters, and sandy beaches combine to make St. Kitts one of the most seductive spots in the Caribbean.  Located in the northern Leeward Islands, it offers a diverse tourism product developed from the destination's natural beauty, cultural heritage and rich history.  The island's stunning variety of tourism attractions include hiking through the tropical rainforest, riding the scenic railway that connects the island's former sugar plantations, visiting the Caribelle Batik factory, and touring Brimstone Hill Fortress National Park, which is an UNESCO World Heritage Site. Among the more traditional vacation pastimes available are watersports including catamaran cruises, golf, shopping, tennis, dining, gaming at St. Kitts' exclusive casino or simply relaxing on the beach.  For more information about St. Kitts, visit www.stkittstourism.kn.