Beat the January Blues with a Holiday to Cyprus
January is a dreary long month, with dark mornings to bitterly cold temperatures, many brits will be left craving an escape. With year-round sunshine, proximity to the UK, and less tourist crowds during the winter months, a holiday to Cyprus is the place for a January pick-me-up.
Here, the Deputy Ministry of Tourism for Cyprus, recommends five activities to do on the Mediterranean isle this January.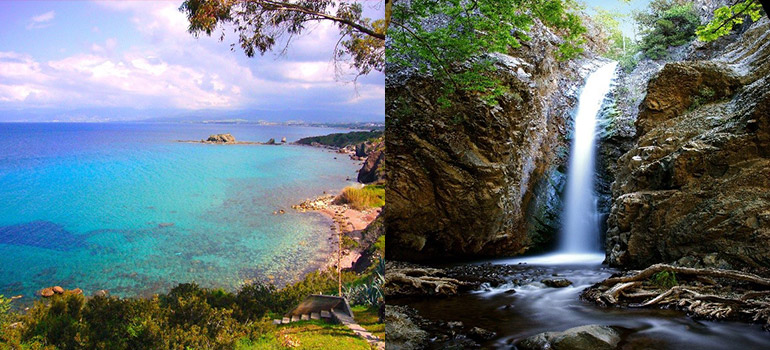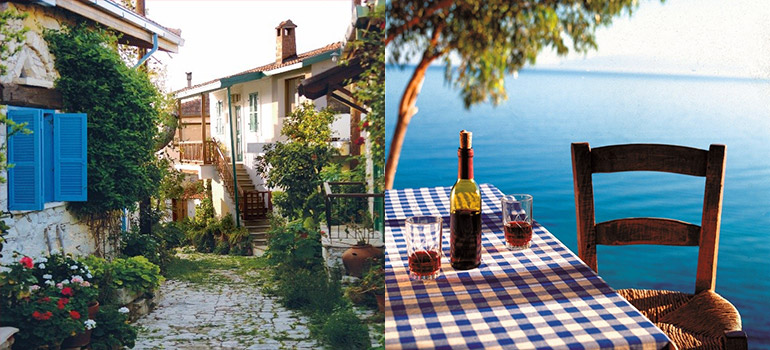 1. Hire a car and visit mountainside villages
Cyprus is 97 miles wide, making it perfect for an independent road-trip. Hire a car upon arrival and head inland to the gloriously green Troodos Mountain range, home to quiet mountain villages, historic monasteries and pine-scented air – the great outdoors are sure to leave you feeling refreshed this January.
Major self-drive car rental firms have offices in all Cyprus towns, as well as at the Larnaca and Paphos International Airports.
   2. Go Horse-Riding in Paphos
January is all about resolutions, so why not combine a holiday with learning something new? Learn how to ride a horse and experience the thrill of hacking across the countryside, from forest tracks to deserted villages, from mountains to coastlines and places where nothing man made can be seen.
   3. Hike one of the many nature trails
The best way to really know a place is to walk it and with cooler temperatures in January, there is no better time to explore the great outdoors in Cyprus. A total of 52 designated walking trails have been created to highlight the beautiful landscapes, strong Mediterranean character of the island and rugged coastlines.For hiking that covers the beach and sea caves, choose The Aphrodite Trail in Cape Gkreko National Forest Park and for those who wish to explore dense forests, choose the Troodos Forest Nature Trail. To see all hikes and trails, visit www.visitcyprus.com/index.php/en/discovercyprus/routes
   4. Visit a Cypriot winery
January doesn't have to be doom, gloom and giving things up, with a host of charming wineries across seven glorious wine routes, Cyprus offers picture-perfect wine-tasting experiences for all. From the high, sun-kissed southern slopes of the Troodos mountain range, to the rural areas of Larnaca and Nicosia, these routes allow guests to sample choice vintages, learn from locals and visit designated wine museums.To discover the lesser-known wine-producing region of the Diarizos Valley, take the Diarizos Valley Wine Route.  For the indigenous white grape variety that grows in a climate tempered by the sea breeze, take the Laona – Akamas Wine Route. For all wine routes, visit www.visitcyprus.com/index.php/en/discovercyprus/routes/wine-routes
   5. Tour a historic site
With a long history and a rich culture that spans 10,000 years, Cyprus is one of the oldest civilisations in the Mediterranean. Home to ancient theatres, tombs, museums and monasteries, tours can be taken throughout the year.To visit ancient tombs, head to the Tomb of the Kings in Paphos. For a view inside an ancient theatre, head to Kourion theatre in Limmasol. All other cultural and religious monuments can be found here: www.visitcyprus.com/index.php/en/discovercyprus/culture-religion/sites-monuments
For further information on Cyprus, please visit www.visitcyprus.com
-Ends-
For further press information, please contact:
Baillie Horwood/Emma Arthurs/Nicole Lovett/James Brooke.
Rooster PR
T: +44 (0)20 3440 8927
E: [email protected]
About Cyprus
Cyprus – the third largest island in the Mediterranean – attractsfour  million tourists annually. Cyprus is a year-round island appealing to a wide range of personal tastes and lifestyles, from families and couples, to the most discerning of culture and nature-oriented travellers.
Tourists are attracted by the island's legendary hospitality, glorious coastline and stunning mountain villages. There is something to suit everyone – family resorts, world class spas, golf courses, marinas, agro-tourism and food and wine trails. The active can enjoy the warm waters of Cyprus for diving and waterskiing while adventure seekers can explore the island's beauty with trekking or bird-watching tours, while golfing enthusiasts play on award winning courses.
The island boasts the cleanest bathing waters in Europe, combined with a rich cultural heritage, a variety of agro-tourism projects and a wide choice of special interest activities.
For more information: www.visitcyprus.com