Most Instagrammable Spots Along the Mediterranean Coastline
Set along 28,000 miles of beautiful coastline, there's a magnitude of opportunity for avid photographers to capture scenes of turquoise waters, secluded landscapes and historical sites in the Mediterranean. To help those deciding where on this famous coastline they want to snap next, MedSailors, the adventure sailing holiday provider for 20-35 year olds, has rounded up their most Instagram-worthy locations.
Kassiopi, Greece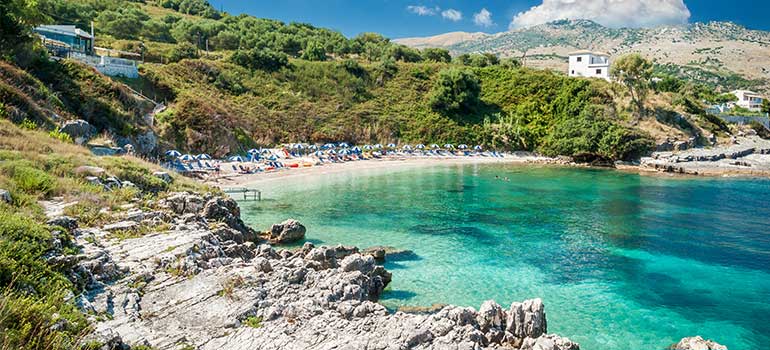 Photo credit: Medsailors.com
Situated on the affluent north coast of Corfu, the popular horseshoe bay of Kassiopi is relaxed by day – perfect for a snorkel in the shallow shingle bay – yet close to the heart of the village, which comes alive at night. The village itself is steeped in history, with Emperor Nero and Cicero some of its ancient visitors. Nowadays, the village has transformed into something of a luxury hotspot, with stunning blue coastal views by day and the twinkling lights of tavernas creating a buzz at night.
Loviste, Croatia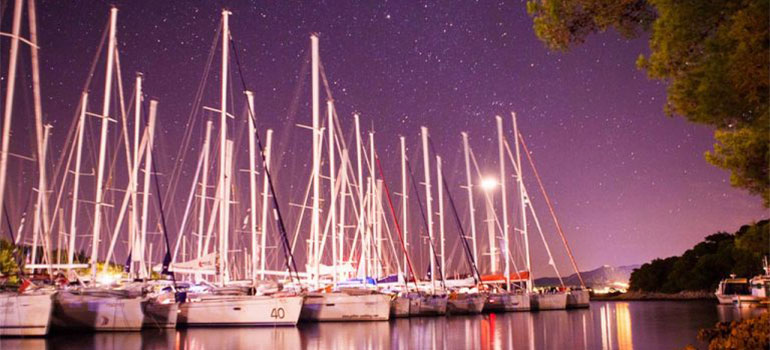 Photo credit: Medsailors.com
This little town on the Peljesac peninsula, far away from the light pollution of large cities and tourist hotspots, is the perfect spot to unwind and capture some great snaps. Enjoy the calm, warmer waters of the bay by paddleboard before spending a night stargazing from the beach.
Fethiye, Turquoise Coast, Turkey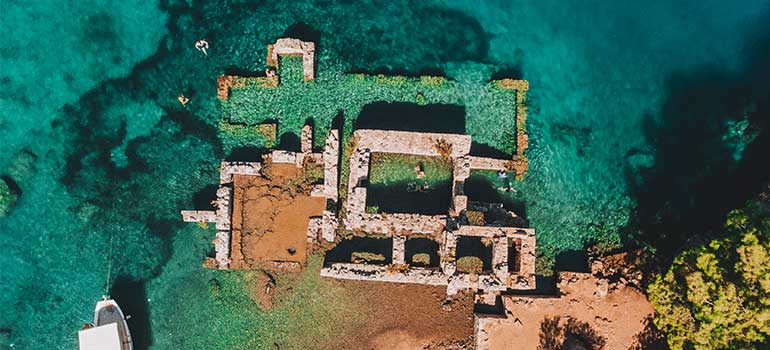 Photo credit: Medsailors.com
Turkey's Turquoise Coast has quite the history; legend has it that Marc Anthony declared the whole coast as a gift for his lover, Cleopatra. Discover the area both underwater and from the sky; with ancient ruins to snorkel and the famous Oludeniz beach to paraglide above, these glistening turquoise waters are an Instagrammer's dream.
Diamond Bay, Croatia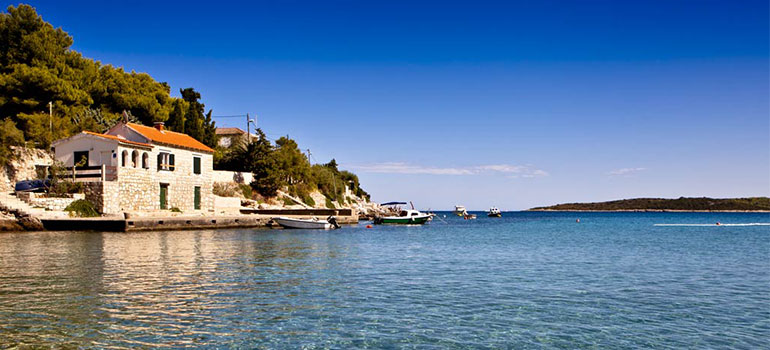 Photo credit: Medsailors.com
Hidden away on Vis Island, Diamond Bay is home to the crystal clear waters of Stiniva Cove and the ancient Blue Grotto. Paddle into the caves to experience deep blue caverns teeming with sea life. Film buffs may also recognise the island's quaint villages and golden orchards from Mamma Mia 2.
Hydra, Greece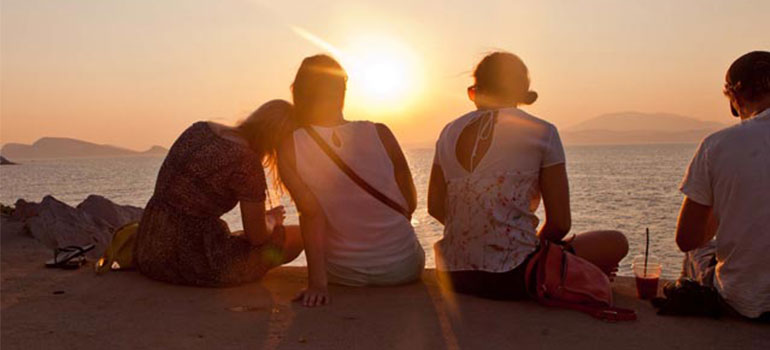 Photo credit: Medsailors.com
Named after the natural springs found across the island, Hydra is a rustic gem. Vehicles are banned on the island, so donkeys remain the most popular method of transport and the pristine forests that line the beaches are not to be missed. With many beaches only accessible by boat, Hydra is the perfect destination to watch the sunset in solitude.
Cala Junco, Italy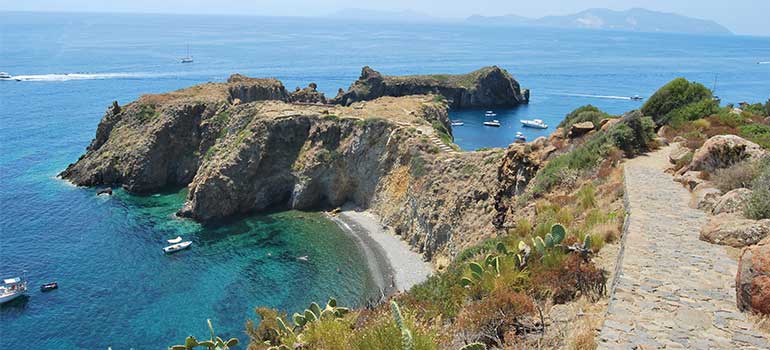 Photo credit: Medsailors.com
Located on the most beautiful of the Aeolian Islands, Panarea is the home of Cala Junco, a stony shored beach with crystal clear waters, rocky outlets and hidden coves to discover. A short ride away from neighbouring towns that are popular with the yachting elite, Cala Junco gives a taste of Italian luxury, without the matching price tag. Head into town for fashionable Italian boutiques and to rub shoulders with Uma Thurman, Naomi Campbell, The Dolce and Gabanna designers, all famous fans of this beautiful island.
Offering balanced sailing holidays in the Mediterranean (and Caribbean), MedSailors create seven-day trips for 20-35 year-olds in Croatia, Greece, Turkey, Italy and Antigua. Trips are created to offer authentic, memorable experiences while providing holidaymakers the opportunity to relax and, if they want to, learn new skills.
Prices start from £505 for European routes and £883 per person for the Caribbean routes. For more information or to book a trip, visit: www.medsailors.com.
-Ends-
For further press information, please contact:
Katie Raby/Arabella Halfhide/Hannah Carlisle
T: +44 (0) 20 3440 8930
E: [email protected]
About MedSailors
MedSailors is part of the Navigate Travel group – a dynamic, forward-thinking travel company, which launched nearly a decade ago. Proving that sailing holidays aren't only for the rich and famous, MedSailors offers skippered trips at sea for 20-35 year-olds in Croatia, Greece, Turkey, Italy and the Caribbean and has sent over 22,000 travellers on unforgettable breaks.
The company has since expanded to launch its second sailing holiday brand, Yacht Getaways in 2014, offering premium sailing experiences to an older demographic. It's most recent venture is Wild Kiwi, which offers epic small group, adventure tours for the millennial market in New Zealand & Australia.
For more information, visit www.navigatetravel.com