Use the Wood Burner to 'Warm' Your Home with Welcoming Aromas this Winter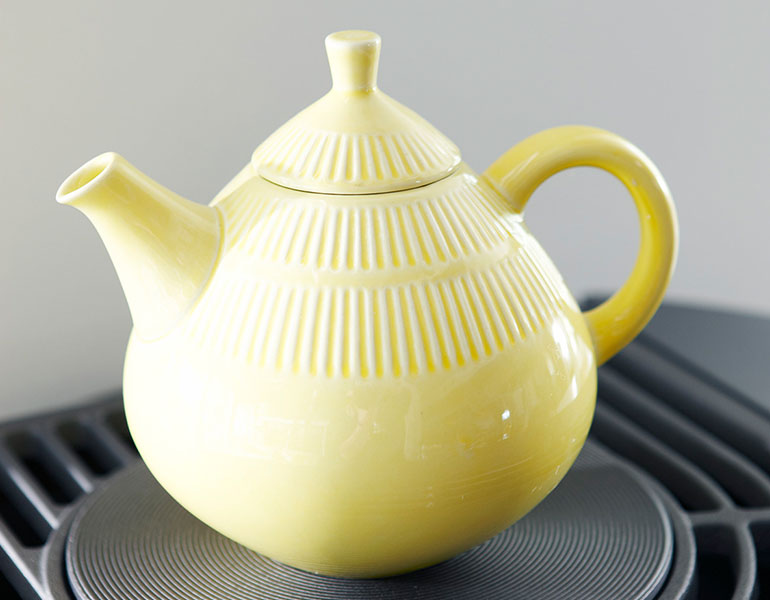 Contura guide to seasonal stove-top enhanced scents to create the most inviting home through the colder months.
 During the cold winters in Sweden, the wood burner is lit around the clock to keep the home warm and welcoming. To get more from your stove this winter, make use of flat-topped wood burners and hotplates to fill the home with warming, seasonal or festive scents for added cosiness.
The power of scent can't be underestimated. Research has shown that exposure to pleasant smells can improve our moods by 40 percent, aiding relaxation and improving our quality of sleep. Scents are also processed by the part of the brain linked to memory and emotion, meaning a single smell can generate a strong memory or feeling.
Catharina Björkman, lifestyle expert at Swedish wood burning stove brand Contura, says: "In Sweden, we tend to avoid using man-made fragrances and chemicals such as air fresheners at home, instead opting to use natural ingredients such as vanilla, lavender, citrus and peppermint.
"A simple (and natural) way to spread pleasant scents is to place these to the top of your stove, creating a relaxing and inviting environment for residents and guests."
Read on for Catharina's recommendations for seasonal stove-top enhanced scents…
Choose woods wisely
You'll need to have wood to hand in the living room for the stove throughout winter, so choose species that will enhance the ambience whilst sitting in the basket by giving off gentle fragrances. Wood from fruit trees gives off a lovely scent – try apple, pear or cherry for a fruity aroma. Ash has hints of vanilla, while birch, oak and cedar give off a classic woody smell and produce steady flames.
Always opt for seasoned wood that is completely dried out, as damp wood is more susceptible to rot and mould and doesn't burn well.
Fake bakes
They say the smell of bread baking is enough to sell a home, but even if you don't have the time or inclination to slave over a hot stove this Christmas, for that inviting smell of freshly baked goods try this quick fix before guests arrive – simply place a dish of pastries on top of the stove to keep them warm. Choose a typically Nordic cinnamon bun for a guaranteed festive aroma.
Bear in mind, a stove top or hot plate can't cook food, so it's best to go for things that are already baked and can be warmed through, such as biscuits, pastries, warm puddings and buns.
Smell the coffee…
Likewise, keeping a pot of tea, hot chocolate or coffee on top of the stove can give off pleasing smells around the house whilst also help it retain its heat. It's also guaranteed to charm visitors when you offer them a hot drink straight from the hot plate.
Makes 'scents'
Fresh lavender, vanilla pods, coconut, peppermint, mint and citrus fruit peels can be easily sourced and placed on top of the stove (in a suitable heat proof dish) to fill a home with seasonal fragrance.
For a more elaborate scent, potpourri is easy to make at home. Select your favourite seasonal floral petals (roses, mints or viburnum for example) and dry them out thoroughly somewhere warm and airy. Add any fragrant woods or bark (try fruit tree wood, cedar or sandalwood), and citrus fruit peels. Unscented pine cones and nuts can also be added for texture.
For a traditional festive fragrance, add dried cinnamon, orange peel and cloves, or lemon peel and mint sprigs for a lighter, fresher finish.
Essential oils
Reed diffusers are stylish but can be expensive. A great alternative is to use essential oils which is a highly condensed form of natural oils extracted from plants, fruits and flowers.
The high concentration level of essential oil means only a very small amount is required to generate a strong smell, so add a few drops to potpourri or in a bowl of water or straight in a heat proof dish on top of the stove. The most popular oils include lemon, sage, lavender, tea tree, eucalyptus and rosemary.
For more information on Contura, visit www.contura.eu
-Ends-
Notes to editors:
Rooster PR will coordinate comment, interview and profile opportunities for Contura UK Country Manager, Phil Wood. The Contura PR team will also arrange visits to the nearest Contura Design Centre dealerships or the Contura showroom in Doncaster to see the product range.
For further press information, please contact:
Elsa Findlay/Jo Kendall/Julie Aguilera
Rooster PR
T: +44 (0)20 3440 8930
E: [email protected]
About Contura
Contura is Europe's leading manufacturer of wood burning stoves, offering an extensive range of classic and contemporary wood burners; from traditional insert stoves suitable for existing fireplaces, to freestanding statement models made with innovative materials such as soapstone.
Starting at £1,295, Contura stoves are premium yet affordable. Award winning, timeless Swedish design means the products complement or enhance any style of home, whilst also offering outstanding performance, maximum efficiency, practicality and ease of use.
Designed and assembled at the factory located in Markaryd, Sweden, and manufactured to the highest standards, Contura stoves are highly energy efficient, offering powerful convection, superior combustion technology and clean burning systems. Currently, 75% of Contura stoves are DEFRA Clean Air Act exempt and thus approved for use in Smoke Control Areas.
Contura stoves can be purchased through a network of 165 independent retailers nationwide.
Contura is part of the NIBE group, a Swedish manufacturing company producing world class solutions in sustainable energy across Europe, North America, Asia and Australia.
Contura is a founding member of the Stove Industry Alliance (SIA) in the UK.