Ras Al Khaimah Tourism Development Authority Unveils the Emirate's New Destination Strategy 2019-2021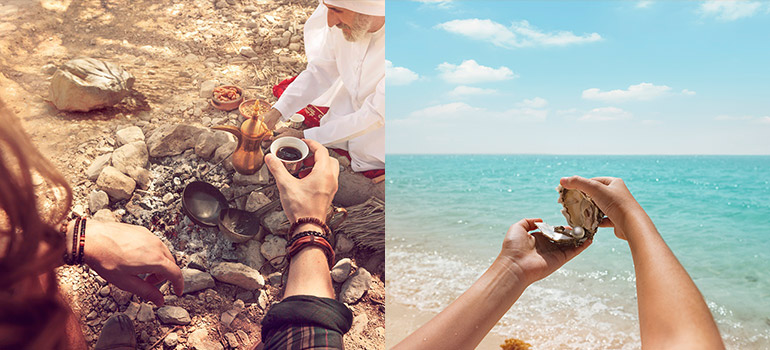 New Destination Strategy aims to attract close to 1.5 million visitors to the Emirate by 2021
The new strategy will set out the vision and framework for growing tourism in the Emirate for the years ahead
London, UK, 18 December 2018: Ras Al Khaimah Tourism Development Authority, today launched its new Destination Strategy 2019-2021, which will build on the successes of the previous strategy launched by RAKTDA in 2016.
In light of the current robust visitor demand, solid regional and international partnerships in place, iconic asset and product launches executed over the past few years, Ras Al Khaimah is on a mission to further assert its position as the fastest growing tourism destination in the region, while showcasing its breadth of offer in regional and international target markets.
The new Destination Strategy 2019-2021 is set to implement best practices as per international standards to fuel a sustainable tourism-driven economic growth in Ras Al Khaimah.
The strategic three-year programme will focus on diversifying the Emirate's tourism offering to attract a wider segment of tourists and higher yield visitors looking for authentic experiences, accelerating foreign and local investments within the tourism sector, nurturing home-grown small and medium enterprises to create further employment and business opportunities for RAK nationals, and prioritizing sustainable nature-based adventure and authentic cultural experiences.
Haitham Mattar, CEO of Ras Al Khaimah Tourism Development Authority, said: "As our tourism offering evolves in Ras Al Khaimah, we must ensure our destination is attractive to travelers who wish to explore beyond the resorts and hotels. Our Tourism Strategy 2019-2021 is a comprehensive three-year programme that takes Ras Al Khaimah to the next level.  We're delighted with the success our offering has had in our target markets to date, but with the new destination strategy we aim to diversify and enhance visitors' experiences through differentiated product development. Another area of focus for us will be positioning and promoting Ras Al Khaimah in targeted international markets to attract higher yield customers all year round".
"Under the guidance and directives of His Highness Sheikh Saud Bin Saqr Al Qassimi, Member of the Supreme Council and Ruler of Ras Al Khaimah, the new Destination Strategy will also look at expanding tourism driven employment. By 2021 we aim to employ 10,000 more people into the tourism and hospitality sector and nurturing investment from small and medium businesses, which benefit the community. This will of course raise the overall competitiveness of the industry attracting more international and local investments therefore enabling an environment for sustainable growth" added Mattar.
One of Ras Al Khaimah's key growth milestones in 2018 was the launch of Jebel Jais Flight- the world's longest zipline on Jebel Jais, the highest mountain in the UAE. This put Ras Al Khaimah on the global map as it broke the world record and strengthened the Emirate's credentials as the fastest growing adventure tourism destination in the region.
Another key factor in the growing popularity of the Emirate was a calendar of world-class events, and the increase in international partnerships with travel trade through the opening of overseas offices and a series of trade roadshows throughout the year. The new Destination Strategy aims to build on this success and transform Ras Al Khaimah's tourism industry into a sustainable driver of the economy.
Ras Al Khaimah has also identified supply of new hotel rooms as a major focus moving forward in order to support the increasing popularity of the destination with international and domestic tourists. The Emirate is preparing to add 5,000 rooms to the 6,500 currently available with the confirmed introduction of major global brands including Marriott, Movenpick, Sheraton, Anantara, Rezidor, Intercontinental and Conrad over the next three years.
Over the next three years Ras Al Khaimah Tourism Development Authority will continue to create compelling offerings that combine the Emirate's key promises:  pristine beaches; natural beauty; cultural heritage; excellence in hospitality and unrivalled experiences in order to attract close to 1.5 million visitors by 2021, and 3 million visitors by 2025.
-Ends-
For further press information, please contact:
Baillie Horwood/Emma Arthurs/Nicole Lovett/James Brooke.
Rooster PR
T: +44 (0)20 3440 8930
E: [email protected]
or
Neda Carrillo
Director of Corporate Communications & Public Relations, RAKTDA
[email protected]
+971 (0)7 233 8998
About Ras Al Khaimah
One of the world's fastest growing tourism destinations, Ras Al Khaimah boasts a rich culture and long-standing history dating back 7,000 years. The Emirate boasts an array of archaeological sites and breath-taking natural vistas, from golden sand beaches, awe-inspiring terracotta dunes and a green belt of date palms to Jebel Jais, the highest mountain in the UAE.
To learn more about Ras Al Khaimah, visit us at:
#VisitRasAlKhaimah
About Ras Al Khaimah Tourism Development Authority (TDA)
The Ras Al Khaimah Tourism Development Authority (TDA) was established in May 2011 under the government of Ras Al Khaimah. In order to achieve target growth of one million visitors by the end of 2018, the authority aims to develop the Emirate's tourism infrastructure and establish Ras Al Khaimah as a world-class destination for leisure and business travel, creating sustainable investment opportunities and enhancing the quality of life for its residents. In order to achieve its goals, the Ras Al Khaimah TDA has a government mandate to license, regulate and monitor the Emirate's tourism and hospitality industry.