New London Member's Club Combats Loneliness for Freelancers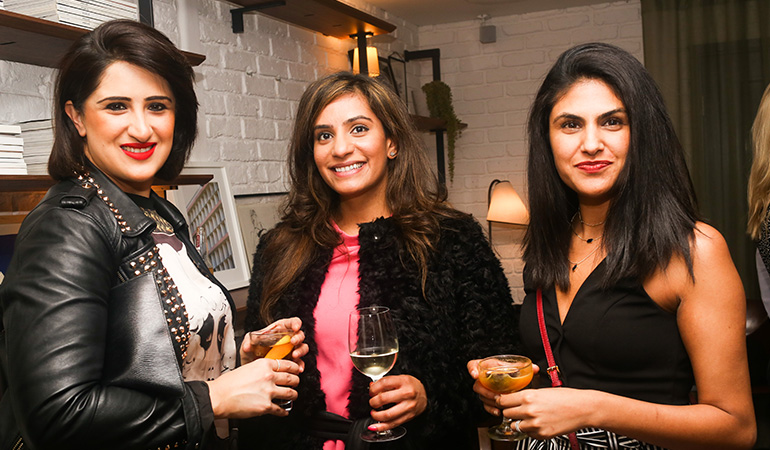 As one of the world's busiest hubs for freelancers and entrepreneurs, London is filled with ambitious, talented professionals often working solo. The Oblique Life is a new London members' club that is attracting like-minded people to socialise and network at unique events and experiences in partnered venues across the city.
The Oblique Life creates welcoming environments with social events that actively encourage people to socialise and make real connections – both personally and professionally. Whether it's life drawing with unlimited wine, intimate live music events with up-and-coming artists, or yoga followed by a members' brunch, every event is designed to meet a variety of interests with a unique social slant.
Romi Sumaria, CEO and Co-founder of The Oblique Life, says: "While many of our members love the freedom and choice that comes with being self-employed, there's no denying that it has its pros and cons. Running your own business or freelancing can quickly become isolating, and our aim with The Oblique Life is to open doors and make introductions by bringing together like-minded people to be part of a genuine community."
Almost two-fifths of self-employed Brits (39 percent) have felt lonely in the past year with millennials the most affected group – over half (54 percent) of self-employed millennials admit to feeling lonely*. For Londoners who find it difficult to meet new people in the city, The Oblique Life is on a mission to help young professionals form new friendships and meet people outside of their normal circles.
Chikara Ono, Co-Founder of Fuzed Innovations and Oblique Life member since March 2018
Chikara Ono, 24, moved to London in 2017 to start Fuzed Innovations. After a year working on the start-up full time, Chikara was beginning to find it difficult to meet new and interesting people in the city. After hearing about The Oblique Life through friends at Hatchery, UCL's business incubator, Chikara decided to try one of the club's events Sunday Night Live.
Chikara said: "When you run a start-up it's easy to end up isolating yourself. Once I discovered The Oblique Life I thought it was a great opportunity to meet new people and was genuinely interested in the community that the Sumaria brothers are building. I'm amazed at all the new people I meet at each event who are open to having a good time and enjoying the experience together. I'm now a regular at The Oblique Life events, especially the music nights like Sunday Night Live and Jazz Joint."
Priya Shah, Founder of BAME in Property and Oblique Life member since July 2018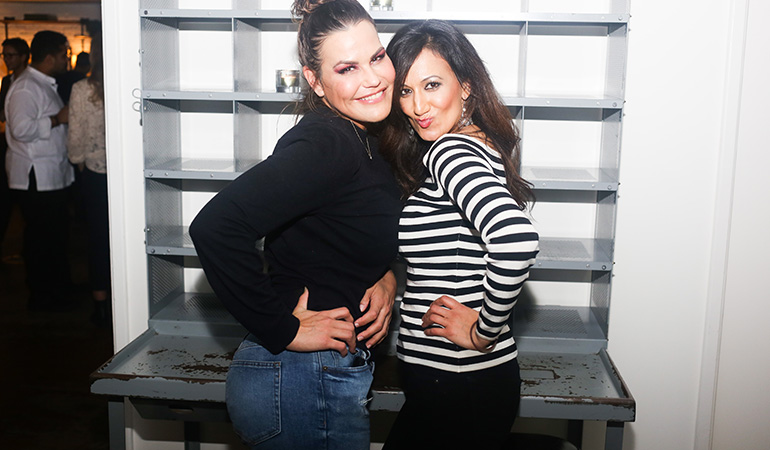 Born and bred in London, Priya Shah, 25, describes herself as an 'intreperneur' working on side hustle which is gradually becoming a huge part of her working life. After joining The Oblique Life for the events, she quickly realised it was the members she kept coming back for.
Priya said: "I would say I'm a social person as meeting new people has never been difficult for me. However, most of my connections were made through networking and were always on a professional basis. Though some connections have extended to more personal friendships, admittedly it is difficult to meet new people when you are always working.
I love the diversity of events that The Oblique Life offers from the themed dance nights to the fashion lates and live music gigs, but it's the members that convinced me to join. At every event there are interesting people from all walks of life and so much to learn from them, especially those who have also started their own business. No matter the event, there is something for everyone and I love how The Oblique Life brightens up my week. It has definitely enhanced my social calendar and helped me to make valuable introductions."
Nick Vorwald, Quality Manager at Entia Ltd and Oblique Life member since February 2017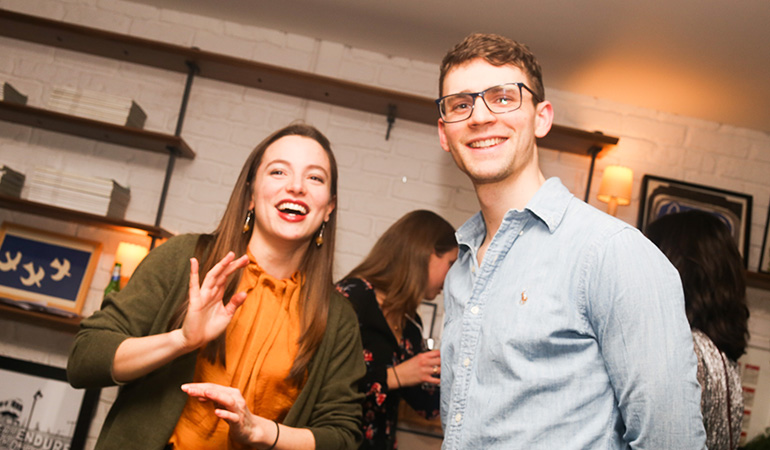 Nick Vorwald, 27, has met some of his best friends in London through The Oblique Life. After moving to the UK from Chicago in 2016, Nick didn't know anyone in the city. Nick was originally invited to The Oblique Life's app launch event by a member. Shortly after arriving at the event, Nick found himself alone after his friend had to leave. Within minutes Romi Sumaria, Co-Founder of The Oblique Life, came to ask how he was doing. The rest is history.
"Being part of a lab the work is often very solitary and I do find I am on my own quite a bit. Since joining The Oblique Life it has been exceedingly easy to meet new people especially due to the nature of the fun and unique events and the openness of the people there. It is a huge relief to know that when you talk to a stranger at an Oblique Life event, you can be sure that they'll be friendly, engaging and interesting. I attend all Oblique Life events and I'm continuously impressed by the diversity and energy of the people there."
The Oblique Life members can also take advantage of the on-demand lifestyle management service, helping busy professionals to make the most out of London by handling anything from daily life admin to restaurant bookings and travel suggestions.
Members also receive access to special offers, discounts and benefits from over 75 partner brands, including Absurd Bird, Burlock, The Lucky Pig, and Opium Cocktail & Dim Sum Parlour.
The Oblique Life's membership and concierge service starts from £20 per month for The Community Plan, including access to discounts and benefits from partner brands and member nights and curated socials, and £50 per month for the Tailored Plan.
For further information please visit www.theobliquelife.com or download The Oblique Life app from the IOS App Store and for Android on Google Play.
-Ends-
Note to editors:
*According to a study by Aldermore Group.
Rooster will coordinate comment and interviews for Romi Sumaria, CEO and Co-Founder of The Oblique Life.
For further press information, please contact:
Yasmine Triana/Natalie Garland/Aaryn Vaughan
Rooster PR
T: 020 3440 8930
E: [email protected]
About The Oblique Life
The Oblique Life is a London based Membership Club and Lifestyle Management Service that puts community first.
Tailored towards like-minded people from all walks of life who are welcoming, social and passionate about new experiences, The Oblique Life is revolutionising how Londoners meet people by creating a membership that pioneers a social slant on experiences and community-driven events in the digital age.
The family-run start-up was founded by the Sumaria brothers: Romi, Shonil and Keyu, with the ambition to combine fun and welcoming experiences with a 24/7 personal assistant to help members with both every day and special tasks.
The Oblique Life app is available to download from the iOS App Store.
For further information visit www.theobliquelife.com.