Why Cyprus is the Perfect Honeymoon Destination
Look no further than Cyprus – the island of love – when picking your honeymoon destination. From taking a wine tour through the island's majestic valleys, to enjoying Cypriot meze alfresco or taking a leisurely boat tour to one of the many sandy beaches, newlyweds can enjoy year-round sunshine as they embrace all the island has to offer.
Here, the Cyprus Tourism Organisation shares its top reasons why Cyprus should be top of the honeymoon destination list.
1. Home to the goddess of love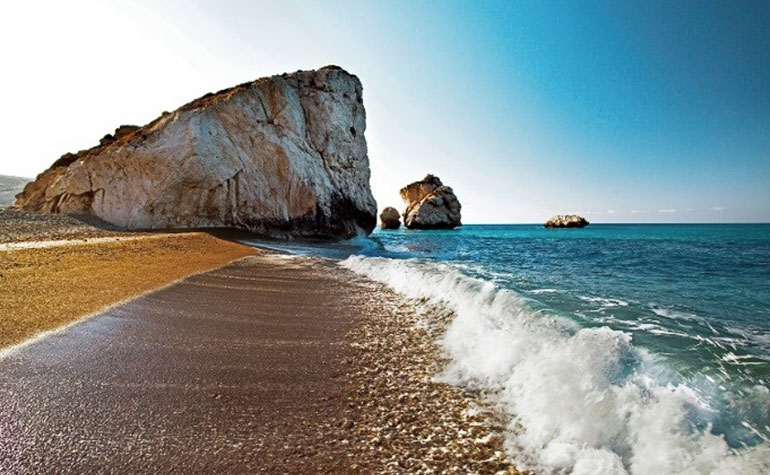 Gaze into the crystal-clear waters surrounding 'Aphrodite's Rock' on the Paphos coast – the fabled birthplace of Aphrodite (swimming around the rock at midnight is said to make the swimmer younger by a year for every lap!) – before driving to Polis to the Baths of Aphrodite, a secluded pool where legend holds that the goddess is said to have seduced Apollo.
2. Glorious year-round weather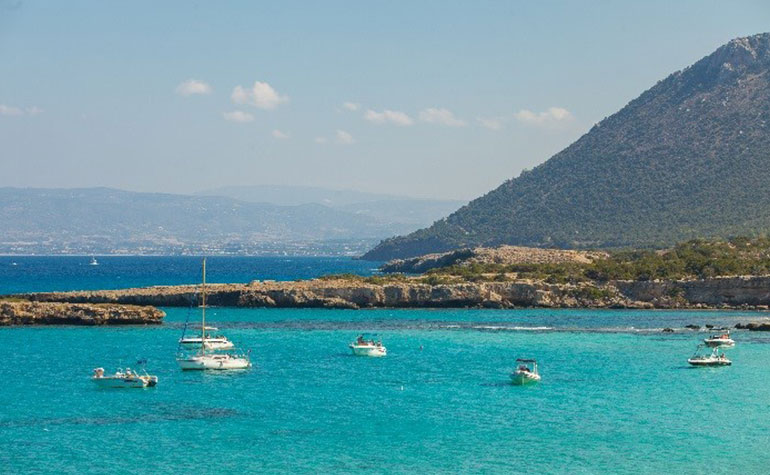 May and September are particularly popular months for romantic breaks but, with over 300 days of guaranteed sunshine each year, Cyprus is the ideal romantic destination whatever time of year you're planning your honeymoon. With mild winters and a long summer season, those who visit will not be expected to wrap up warm.
3. Award-winning local winery tours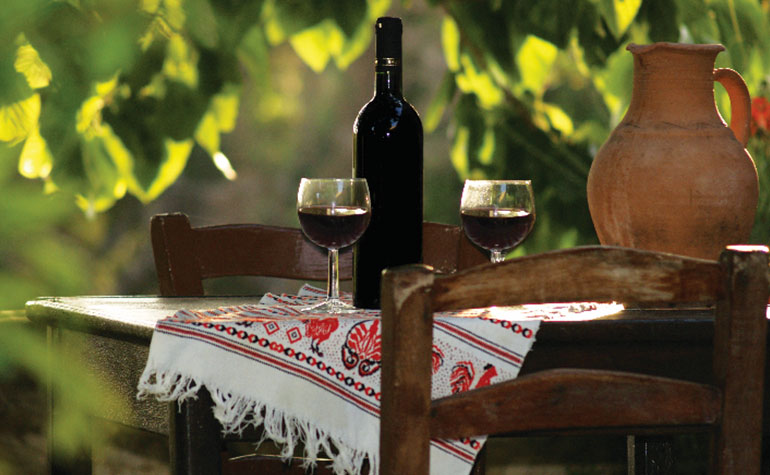 Cyprus is a great destination for wine-loving couples to toast their recent nuptials. The destination has several different wine routes, each leading to quality, boutique wineries in the majestic valleys of the Island.
4. Pristine blue-flag beaches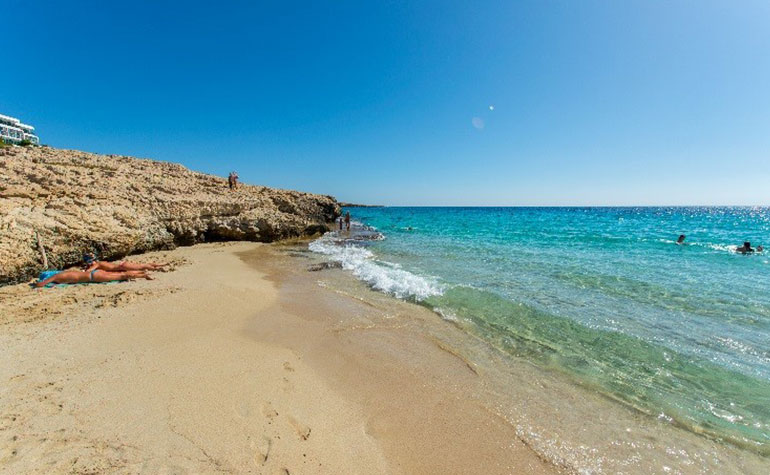 Couples looking for rest and relaxation will be spoilt for choice when it comes to beach days on the island. Embraced by the sapphire waters of the Mediterranean Sea, Cyprus is surrounded by coast, and whichever part of the sun-drenched island you may be visiting, there is always a beach nearby waiting to be discovered.
5. Adventures around every corner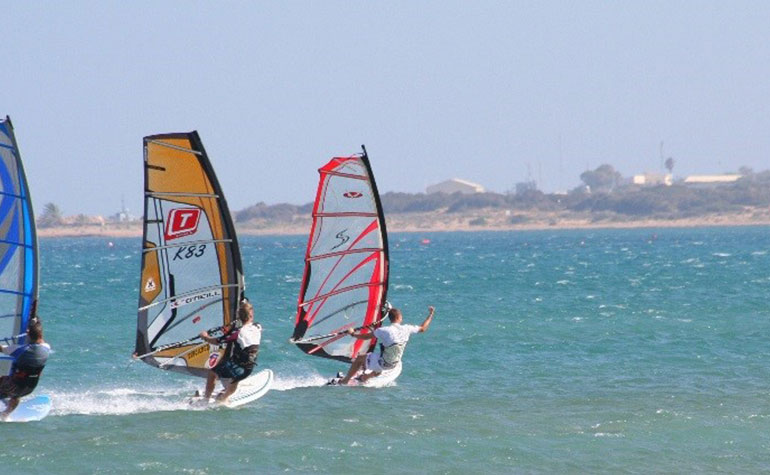 If you're the type of couple who wants to keep busy on your honeymoon, Cyprus has a huge range of sport, outdoor and adventure activities on offer from windsurfing, scuba diving, water skiing and kite-surfing to spa & wellness, mountaineering, walking, cycling, trekking and golf.
6. Delicious cuisine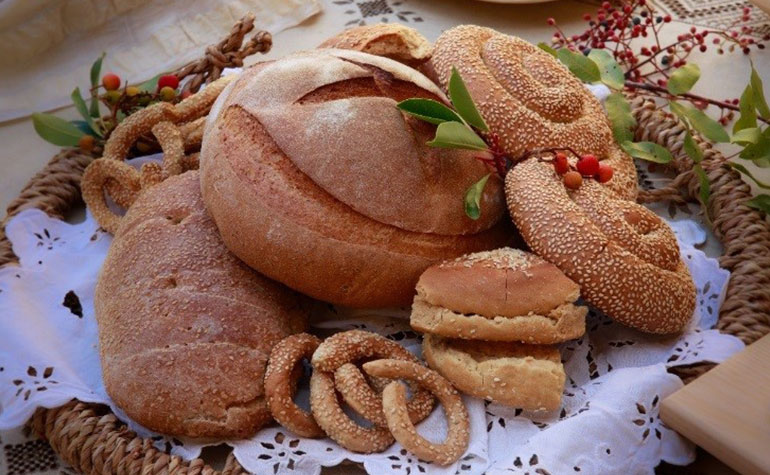 The ritual of sharing good, fresh local cuisine is an important part of the island's culture. From hearty meat dishes and specialty cheeses to unique desserts of carob and grape, the Cypriot cuisine is an exotic blend of Greek and Middle Eastern cultures; perfect for couples seeking a food orientated escape.
7. It's close to home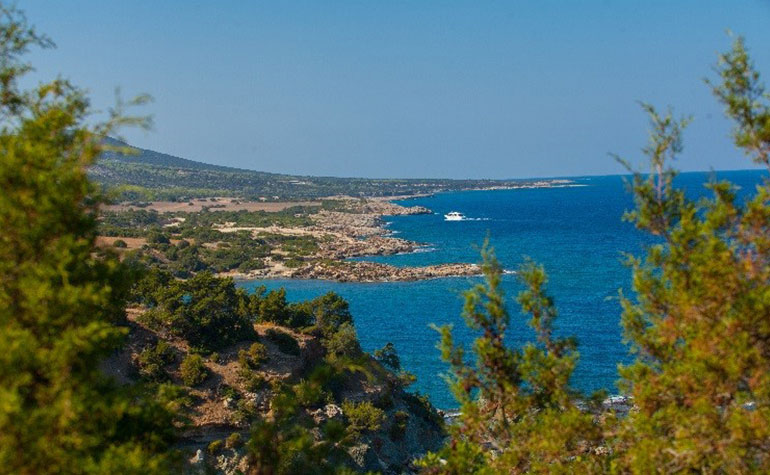 No-one wants long flights and jetlag to be part of their honeymoon – which is why Cyprus is a great choice. The island is just a short flight from the UK (approx. 4.5 hours) so you can visit somewhere exotic yet close to home.
8. Luxurious Spas
The island has a stunning selection of spa and wellness offerings across the island – from spas set in the tranquil Troodos Mountains to those with panoramic views across the glistening Mediterranean Sea. Cyprus offers a diverse range of indulgent offerings to suit everyone: from tailored, holistic experiences to ancient aromatherapy massages and treatments maximising the healing powers of local sulphur springs.
For more information, go to www.visitcyprus.com, www.facebook.com/visitcyprus.uk or www.twitter.com/visitcyprus.
-Ends-
For further press information, please contact:
Baillie Horwood/Emma Arthurs/Nicole Lovett/James Brooke
Rooster PR
T: +44 (0)20 3440 8927
E: [email protected]
About the Cyprus Tourism Organisation
Cyprus – the third largest island in the Mediterranean – attracts over two million tourists annually. Cyprus is a year-round island appealing to a wide range of personal tastes and lifestyles, from families and couples, to the most discerning of culture and nature-oriented travellers.
Tourists are attracted by the island's legendary hospitality, glorious coastline and stunning mountain villages. There is something to suit everyone – family resorts, world class spas, golf courses, marinas, agro-tourism and food and wine trails. The active can enjoy the warm waters of Cyprus for diving and waterskiing while adventure seekers can explore the island's beauty with trekking or bird-watching tours, while golfing enthusiasts play on award winning courses.
The island boasts the cleanest bathing waters in Europe, combined with a rich cultural heritage, a variety of agro-tourism projects and a wide choice of special interest activities.
For more information: www.visitcyprus.com