Announcing Hollabox Drop: London's First Secret Food Giveaway Hits Soho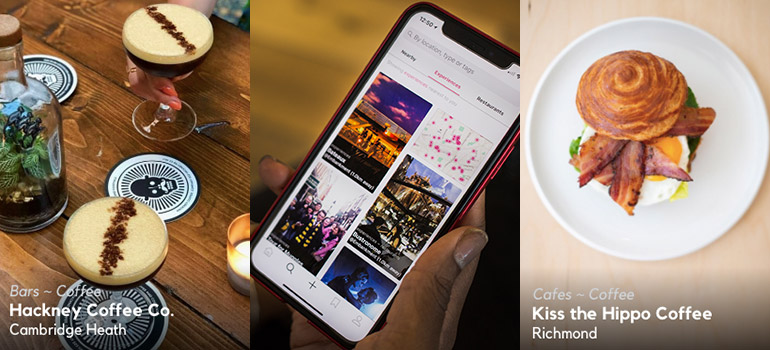 Hollabox, the UK's first video-only, peer-to-peer review and experience platform, announces its inaugural Hollabox Drop, where for one day only Londoners can get their hands on a free, limited-edition dish*.
Launching next week, Hollabox Drops will feature exclusive offers, unique treats and special giveaways for the Hollabox community in favourite venues, bars and restaurants across London.
The first Hollabox Drop is set to take place on Tuesday 16 October at a top Soho establishment which will be revealed on the day.
Londoners can join in the hunt for the first Hollabox Drop by checking the Hollabox iOS app or on www.hollabox.com. The secret location in Soho will be revealed via the app's built-in map and on the 'trending' page of the website where users can redeem their offer to collect a one-off bespoke treat courtesy of Hollabox
Hollabox is a revolutionary review platform that allows people to make informed decisions through the eyes of fellow Londoners about where to eat, drink and play amongst the city's coolest venues and experiences. The platform uses video as the quickest, most transparent and entertaining way to let people share their experiences and help each other provide a genuine, unfiltered eyes and ears inside the city's best venues.
Partnered with Uber, OpenTable and Bookatable, Hollabox allows users to book directly through the app, get directions, or order an Uber to any venue featured on the platform.
Adam Beveridge, CEO and Co-Founder of Hollabox says: "We created Hollabox with the belief that it's important to make memories and we're thrilled to announce the launch of Hollabox Drops as part of our campaign to help Londoners enjoy unique experiences in their city.
As lovers of innovative food, cool new bars, restaurants and pop-ups we're delighted to offer our Hollabox community the chance to try something fun and different, exclusive to them, which we plan to roll out across London.
To find out more about Hollabox and for updates on next week's first Hollabox Drop, please visit: www.hollabox.com.
-Ends-
Note to editors:
The Hollabox app is available to download from the iOS App Store.
An Android version of the app is in development. Android users can visit Hollabox.com and sign up to the Newsletter to find out the location of the secret giveaway.
Rooster will coordinate comment and interviews for Adam Beveridge, CEO and Co-Founder of Hollabox.
*First come first served, until stocks last. Details to follow.
For further press information, please contact:
Yasmine Triana / Aaryn Vaughan
Rooster PR
T: +44 (0)20 3440 8930
E: [email protected]
About Hollabox
Hollabox was founded in 2015 by Bournemouth University graduates Adam Beveridge, Josh D'acres and Arun Thangavel. Hollabox is the world's first video only, peer-to-peer review platform, showcasing the most entertaining and transparent look inside a city's venues and experiences.
Launching first in London in July 2018, Hollabox enables anyone to share videos of their experiences at restaurants, bars, pubs, cafes, markets and all things cool in the UK's capital. Users can book directly through the app to reserve a table with OpenTable or Bookatable, get directions or order a ride with Uber.
Since launch, Hollabox has received over 4,000 video stories reviewing more than 500 venues and experiences throughout the city.
For more information, visit: https://hollabox.com/