Brighton-Based Rickshaw Travel Turns Ten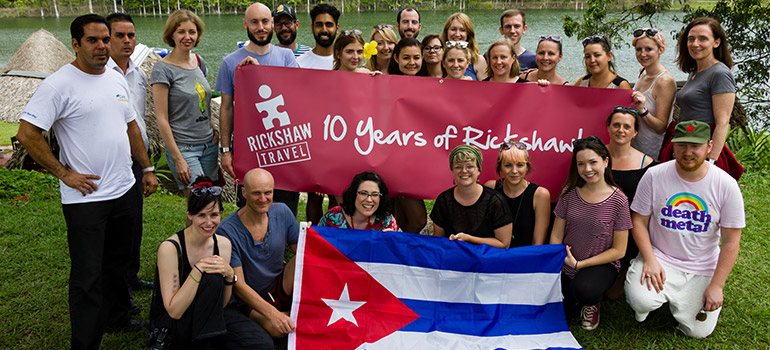 Celebrating A Decade of Meaningful Travel.
This year, Brighton-based operator, Rickshaw Travel is celebrating ten years of 'Making Travel Meaningful.' The company welcomed its first decade in business by launching Canada, the latest addition to its portfolio.
Rickshaw Travel specialises in independent holidays for those seeking a meaningful and culturally-immersive holiday, offering flexible travel in 25 destinations. Since the company was founded in 2008, it has sent circa 30,000 travellers away on adventures across Asia and Central and South America, and since they began collecting funds, Rickshaw Travel has raised an average of £3000 a year for community initiatives across their destinations.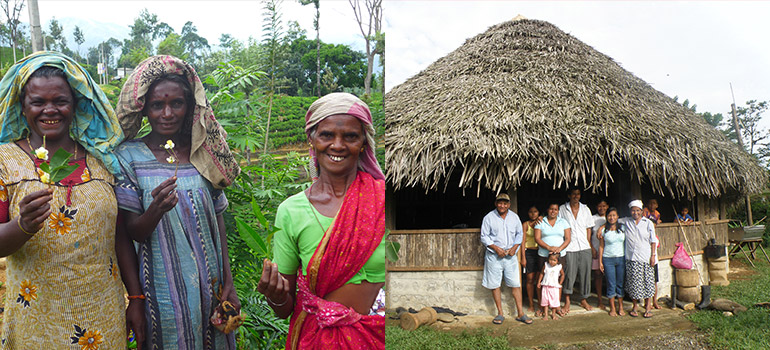 In addition to supporting local communities within their destinations, Rickshaw Travel is also on a mission to improve animal welfare tourism, thereby an example in the industry whilst also educating holiday-makers on how to be more animal-friendly when travelling. This was further demonstrated by the company's signing of World Animal Protection's elephant-friendly pledge in 2013, removing elephant-riding from its trips, and focusing on more sustainable experiences. In 2016, such efforts were recognised as the company won Employer of the Year, and overall Business of 2016, in the Brighton and Hove Independent Business Awards.
This year has seen Rickshaw Travel partner with Brighton-based Consultancy Company, ANIMONDIAL to develop an Animal Welfare in Tourism Starter Kit, with a view to help others develop a policy of their own. However, it's not just about making travel meaningful. Rickshaw also strives to ensure 'work' is a positive experience for its employees too. In the last decade, the company has provided 50,000+ free vegetarian lunches for staff, currently produced by a local Brighton catering business, Daily Veg.
Based in Brighton, Rickshaw Travel is proud of its roots and regularly supports local events and activities including beach cleaning, Brighton Pride, painting local community centres and volunteering at the local RSPCA.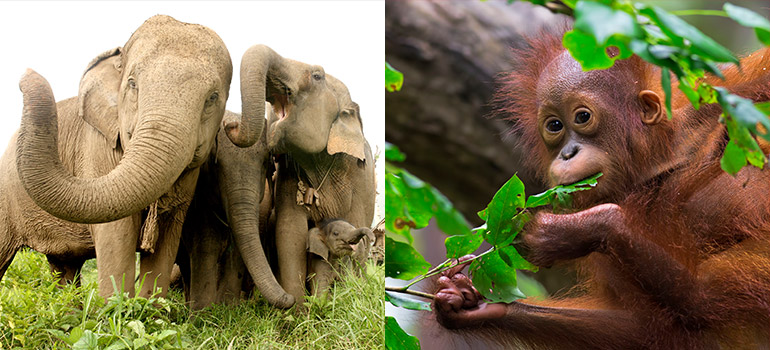 Lloyd Kane, Managing Partner at Rickshaw Travel, comments: "We are thrilled to be in our tenth year of providing meaningful experiences to our customers. Here at Rickshaw, we are extremely proud to be able to offer travel experiences that are enriching for travellers and local communities alike.
Doing our bit to protect wildlife and the environment is hugely important to us and will always be at the forefront of our minds as we continue on our Rickshaw journey, and expand our offering into new destinations. I want to say an enormous thank you to all our valued customers, local partners and the entire Rickshaw team for the continued hard-work. Here's to many more decades of Meaningful Travel!"
Looking to the future, Rickshaw's team of Meaningful Warriors will continue on their mission to make tourism a positive force for change, working with with local partners on the ground to develop their range of meaningful travel experiences across the world, and ensuring that their holidays are enriching for all involved.
For more information on Rickshaw Travel, please visit www.rickshawtravel.co.uk or call 01273 934 823.
-Ends-
For further press information, please contact:
Nicole Lovett/Natalie Garland/Baillie Horwood
Rooster PR
T: +44 (0)20 3440 8930
E: [email protected]
About Rickshaw Travel
Rickshaw Travel is an independent tour operator based in Brighton. They are committed to providing enriching, immersive travel experiences that take holidaymakers off the beaten path and into the heart of local communities.
Meaningful travel – or travelling in a way that everybody benefits from – is the core ethos of Rickshaw: the traveller benefits from enriching experiences where they learn something new (about the destination, culture, a skill or about themselves) and at the same time the local people, animals and/or environment benefit too.
Rickshaw Travel's individual approach to independent exploration enables adventurous holidaymakers to visit the heart of a destination and experience the real spirit of a local culture. Rickshaw specialises in offering small-scale, authentic accommodation that truly reflects the character of each destination.
Celebrating its 10th anniversary this year, Rickshaw Travel is proud to have built up a team of passionate Travel Specialists who each have extensive travel experience in their own dedicated destinations. They pride themselves on being open and honest about the places they have visited and are on hand to inspire and support travellers. The company's style of travel is unique – Rickshaw's dedicated Product Team has worked alongside the company's in-destination partners to create a choice of carefully selected bite-size trips, typically 2-4 days long, which can be combined to create the perfect itinerary. Rickshaw's bite-size trips include a range of local excursions, charming authentic accommodation and some transfers to ensure a hassle-free holiday. A minimum of three bite-sized trips must be combined to create a full itinerary.
Protecting nature and wildlife – and encouraging travellers to do the same – is also key for the Rickshaw team. They have recently partnered with Brighton-based organisation, ANIMONDIAL, to develop an animal welfare policy, as well as providing a 'toolkit' to help other small travel companies become more responsible. Rickshaw Travel has also committed to supporting the end of elephant riding by signing World Animal Protection's elephant-friendly pledge and is in the process of auditing trips involving any type of wild animal interaction.
Rickshaw Travel now offers trips in 25 destinations across Asia, Central, South and North America, including Cuba, Vietnam, Myanmar, Thailand, India, Costa Rica, Peru, Borneo, Indonesia, Sri Lanka, Malaysia, Chile, Brazil and Japan.
For more information, visit https://www.rickshawtravel.co.uk/, https://www.facebook.com/rickshawtravel/, https://twitter.com/Rickshaw_Travel or https://www.instagram.com/rickshaw_travel/ or call 01273 934 823.