Visit Long Island This Autumn for the Ultimate Epicurean Experience
Long Island is an epicurean's paradise in autumn: its annual Oyster Festival returns and fresh produce comes into its prime. From sophisticated, highly sought-after restaurants, to tiny bistros serving fresh seafood, to casual East End lobster and crab shacks, Long Island restaurants offer diverse culinary scenes, making autumn the perfect time to visit.
An evolving region rich in natural assets, Long Island is the perfect escape from the hustle and bustle of New York City. Its vibrant downtowns provide the perfect backdrop to embrace family traditions this autumn. There are a number of unique culinary experiences, from picking your own pumpkins to sampling the region's finest cider to attending the 35th annual Oyster Festival, Long Island has something to suit every taste bud.
Here are some of the top spots for foodie experiences to look out for this autumn:
Oyster Festival (October 13th – 14th, 2018)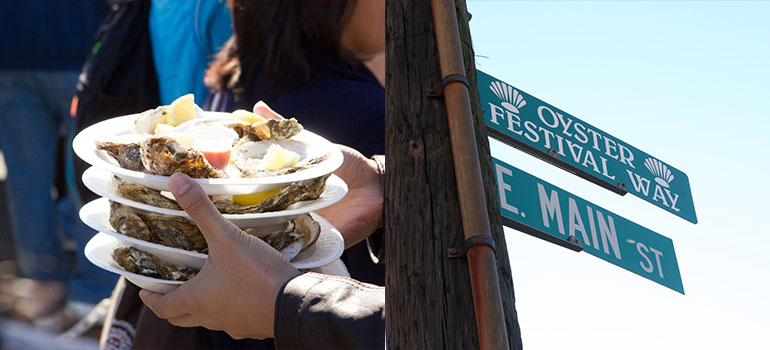 Be sure to attend the East Coast's largest waterfront festival as it returns for its 35th year. Located in Theodore Roosevelt Park, Oyster Bay, and with more than 200,000 attendees expected, the Oyster Festival entertains the entire family. From the iconic oyster shucking and eating contest to pirate shows and live entertainment, visitors will enjoy a fun mixture of new activities and old favourites.
*Open 11am-6pm. Admission, parking and most activities are free.
For more information visit theoysterfestival.org
Pick your own pumpkins this fall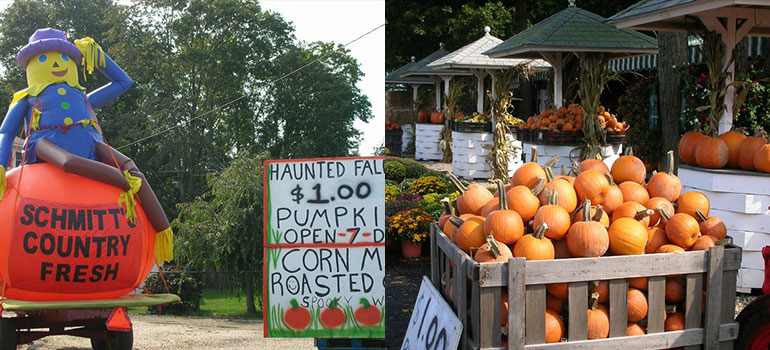 Whether you are looking for organic produce at a local stand or a family day out at a 'Pick Your Own' farm, Long Island has some of the most diverse selection of fresh produce thanks to its incredible farmlands and bountiful surrounding waters. From late August and September, farms such as Schmitt's in Melville, Harbes Family Farm with multiple locations, and Hank's Pumpkintown in Watermill, begin their annual pumpkin picking.
*Pick your own pumpkin farms typically operate between late September and late August – visitors are advised to check with individual farms prior to arrival.
For more information visit www.discoverlongisland.com/things-to-do/farms-orchards/
Locally brewed cider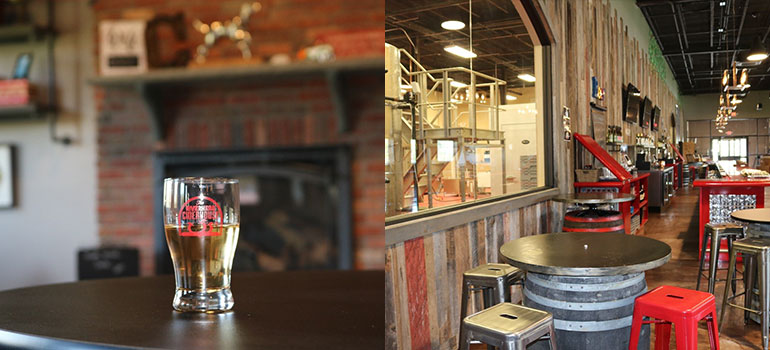 A fall favourite, cider on Long Island is produced locally – grown, picked and pressed by farmers. With a variety of flavours on offer at a variety of characterful locations, sampling Long Island cider is an experience in its own right. For a dry sparkling cider, visit Lieb Cellars and for a cider as sweet as a slice of apple pie visit Riverhead Cider House.  Sip on cider produced with New York-grown apples in three signature flavors: Benjamin's Best, Razmatazz and Reserve with more flavors on tap. The crisp beverages are served up in an 8,000-square-foot tasting room with two floor-to-ceiling fireplaces, rustic décor and two dueling, self-playing pianos.
*Lieb Cellars open 12pm-7pm daily, Riverhead Ciderhouse open daily 11am-7pm.
Discover some of Long Island's top breweries at www.discoverlongisland.com/things-to-do/wine-dine/
For more information on Long Island, visit www.discoverlongisland.com.
-Ends-
For further press information, please contact:
Natalie Garland/Baillie Horwood/Nicole Lovett
Rooster PR
T: +44 (0)20 3440 8930
E: [email protected]
About Discover Long Island
Discover Long Island is the official regional organization charged with furthering the $5.9 billion tourism economy. The organization contributes to the economic development and quality of life on Long Island by promoting the region as a world-class destination for visitors, meetings and conventions, trade shows, sporting events and related activities. For more information, please call 631-951-3900 or visit DiscoverLongIsland.com.