Best Farms and Orchards to visit on Long Island
Planning a trip to New York this autumn? Just outside of the hustle and bustle of New York you'll find Long Island, the perfect antidote to city life. There is no better time to visit than autumn when the leaves are turning golden and harvest is in full swing. Adorned with quaint downtown villages, fresh ocean beaches and lush agricultural regions with some of the best farm-to-table fare available in the United States, Long Island is the ideal escape after an American city break.
Here's our top of pick unique, family-friendly farms and orchards to visit when relaxing and exploring the island…
Sep's Farm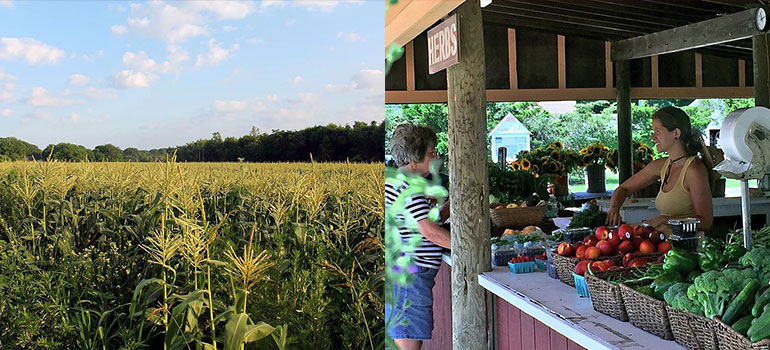 Located on the North Fork, Sep's Family Farm has been bringing the freshest produce to the local community for over 60 years. Continuing the tradition of family farming, Sep's reaches back five generations and offers education visits for groups. Fruits and vegetables are hand-picked daily, with more than 50 varieties of fruits, flowers, herbs and vegetables. Sep's is most celebrated for its sweetcorn in summer.
(Open May to October – opening hours vary and can be checked online)
Harbes Family Farm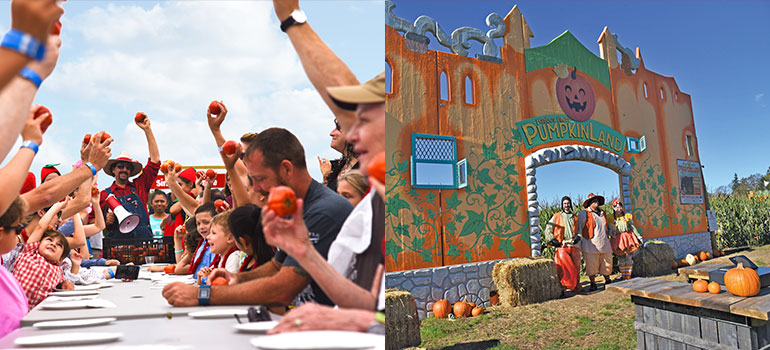 The Harbes have been farming on Long Island for over 13 generations and over the years have evolved into a North Fork destination where families can enjoy anything from Fall Festivals to award-winning wines. The Family Farm in Mattituck has something for everyone to make the ultimate farm experience. There's a vineyard for adults, corn mazes for kids and pumpkins, apples, and apple cider doughnuts for all. Activities include a tomato festival, pig races, and pumpkin festival in Autumn.
(Open July to October – opening hours vary and can be checked online)
Lavender by the Bay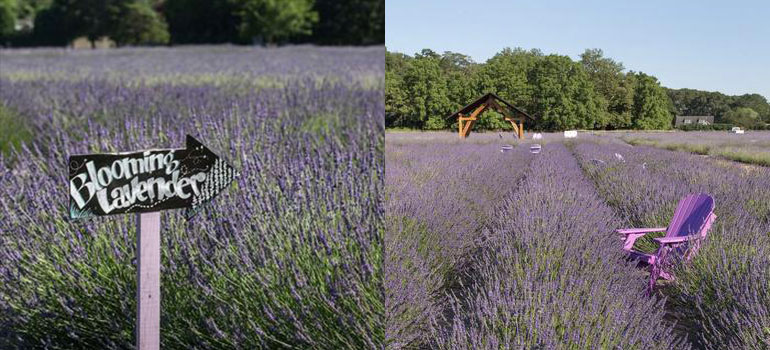 East Marion's Lavender by the Bay welcomes visitors from around the globe to their picture-perfect farm boasting blooms of both English and French lavender. The 17-acre farm is home to over 80,000 lavender plants, which bloom in June and July. Walk through magical fields of purple and experience lavender in its most natural form before stopping off at the farm shop for handcrafted gifts.
(Open daily 9am-5pm in September and Thursday to Monday 9am-5pm in October)
Schmitt's Farm Country Fresh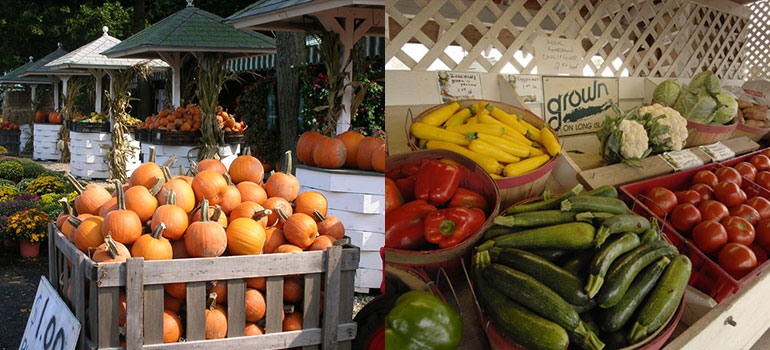 Pumpkin picking is an annual family fall tradition and Long Island has some of the best u-pick pumpkin farms in New York. Schmitt's Farm Stand also offers a variety of fresh home-baked pies to choose from as well as a fine selection of its own jellies, preserves, condiments and salad dressings. Customers are known to stock up on specialty items in fall to get them through the winter months until Schmitt's re-opens again each spring.
(Open May to November 9am-6pm)
Whether you are looking for organic produce at a local stand or a family day out at a 'Pick Your Own' farm, Long Island has some of the most diverse variety and selections of fresh foods thanks to its incredible farmlands and bountiful surrounding waters.
Local farms and farm stands serve every pocket of this destination, with over 100 active farm stands available to visitors and locals year-round. For more information on Long Island's organic farms, orchards, vineyards and wine tours visit: www.discoverlongisland.com/things-to-do/farms-orchards/.
-Ends-
For further press information, please contact:
Nicole Lovett/Natalie Garland/Baillie Horwood
Rooster PR
T: +44 (0)20 3440 8930
E: [email protected]
About Discover Long Island
Discover Long Island was established under the name Long Island Convention and Visitors Bureau & Sports Commission in 1979 as the official tourism promotion agency for the destination's travel and tourism industry. The organization contributes to the economic development and quality of life on Long Island by promoting the region as a world-class destination for tourism, meetings and conventions, trade shows, sporting events and related activities. For more information, please visit www.discoverlongisland.com.