Why Wait? Book a Summer Adventure to Help You Through Exam Season with StudentUniverse
If you're sick of looking at your revision timetable and your bedroom is piled high with text books you might feel like the exam season is never going to end, but don't fret, the experts at StudentUniverse are on hand to help you get through the next couple of weeks.  To give you something to look forward, to the team at the world's leading travel booking site for students and youth, have recommended their top three post-exam summer getaways to book while you're still studying…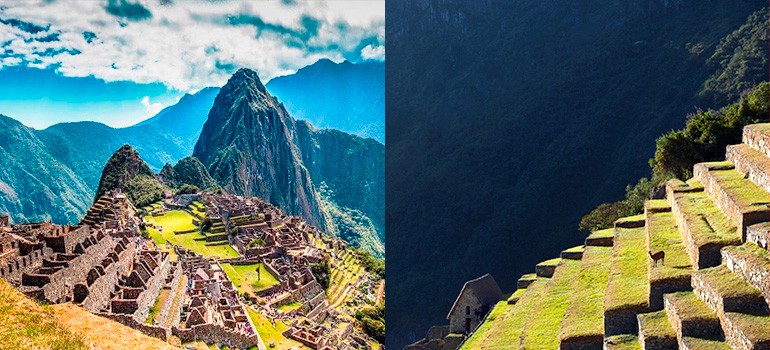 Explore the ancient ruins of Peru with this exhilarating trip to the Incas. Across 8 days you will embrace cultures in Cusco, delight in the views of the Sacred Valley and get up close and personal with Machu Picchu, a UNESCO World Heritage Site. Travelling by foot and train, there is time to explore museums and markets, as well as to enjoy workshops and demonstrations with local people.
Book an eight day trip to Peru (Lima to Lima) from £899 per person*
*Trip includes: seven nights hotel accommodation; seven breakfasts; one lunch; domestic flights; all transport between destinations and to/from included activities
What's included?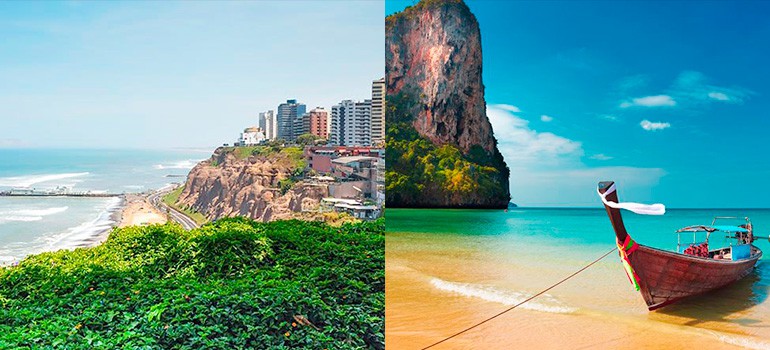 This 15-day trip offers something for everyone, from majestic beaches on the southern islands to the charming chaos of Bangkok, this really is a bucket-list trip. Travellers have the chance to explore colourful Chiang Mai, trek to remote hilltribe villages, float down a river on a bamboo raft, and enjoy the iconic island beaches of Koh Phangan and Koh Tao.
Book a fifteen day trip to Thailand (Bangkok to Koh Tao) from £859 per person*
Trip includes: nine breakfasts; five lunches; two evening meals; simple hotels (twin-share) or hostels (multi-share) for nine nights; basic hilltribe huts (two nights, multi-share); sleeper train (three nights); all transport between destinations and to/from included activities.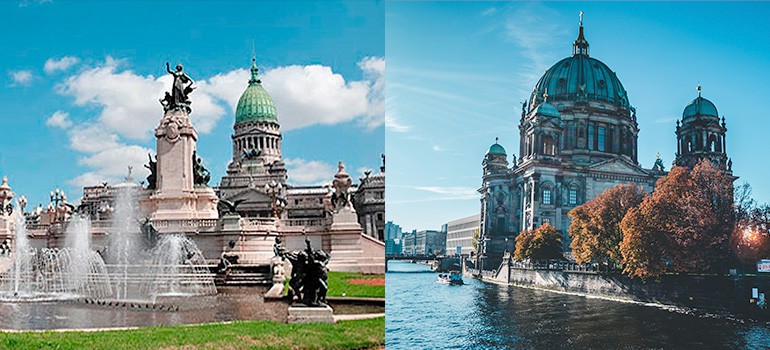 If you're looking for culture, charm, and history in equal measure, Eastern Europe is the place for you. Taking seven days, you will travel from Budapest to Krakow, Berlin to Prague, with plenty of time to explore each destination. Spend your days adventuring on the cobblestone streets, relaxing in thermal baths, and wandering through castles, before gearing up for an evening enjoying the vibrant nightlife.
Book a seven day trip from Budapest to Berlin from £849 per person*
Trip includes: Big Night Out in Berlin; visit to genuine Pilsner beer hall (Prague); orientation walks in Krakow, Prague and Berlin; all transport between destinations and to/from included activities; hostels (five nights); overnight train (one night)
StudentUniverse is on a mission to make global experiences possible, believing that travel is essential to a modern education and that students return enlightened and inspired. For more information on StudentUniverse and the experiences available, please visit: www.studentuniverse.co.uk
 -Ends-
 For further press information, please contact:
Nicole Lovett/ Emma Arthurs/Baillie Horwood
Rooster PR
T: +44 (0)20 3440 8930
E: [email protected]
About StudentUniverse
StudentUniverse is the world's leading travel booking site for students and youth. Through negotiations with a network of global partners, StudentUniverse offers discounted pricing and terms on flights, hotels and tours. Its Travel Services division also handles complex itineraries, custom designed gap year experiences and group travel requests. StudentUniverse also operates Journeys are Made @ GapYear.com, the world's largest gap year inspiration travel platform.
StudentUniverse launched in the UK in 2013 and was acquired by Flight Centre Travel Group in 2015. StudentUniverse is headquartered in Boston with offices in London, Toronto, New York and the Philippines. StudentUniverse believes that travel is essential to a modern education. Millions of students use the service every year.
For more information go to www.studentuniverse.co.uk, www.facebook.com/StudentUniverseUK, www.twitter.com/studentu_uk or www.instagram.com/studentuniverseuk