Crowdfunding Page to Help PC Kris Aves a Year After the Westminster Terror Attack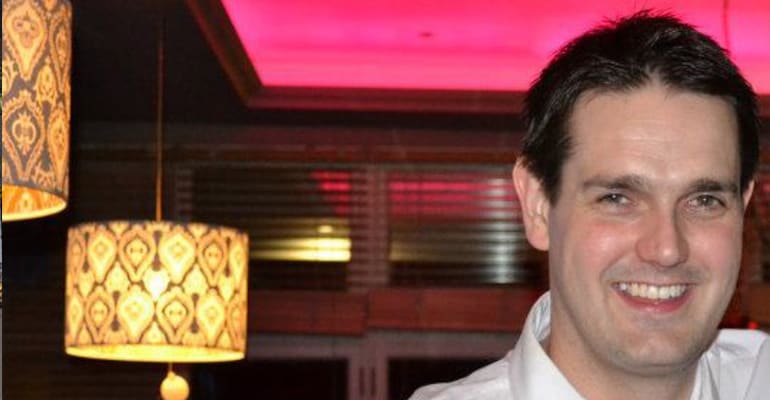 A HEARTFELT JustGiving crowdfunding campaign has been launched to help hero police officer Kris Aves continue with rehabilitation after being paralysed for life in the 2017 Westminster terror attack, exactly a year ago today.
The policeman was walking across Westminster Bridge on 22 March 2017, returning from a ceremony to honour officers, when he was rammed by the 4×4 vehicle Khalid Masood was driving.
Over 50 people were injured (5 fatally) when the car ploughed into pedestrians on the bridge and PC Kris Aves was left with no movement from the chest down after his spine was shattered in the attack.
After mowing down the PC and other innocent pedestrians, Khalid Masood then crashed into a gate outside Houses of Parliament, armed with two large knives, and fatally stabbed PC Keith Palmer.
PC Kris Aves has been rebuilding his life since that day.
On the JustGiving page it reads: "Kris has now returned home but has a very long road ahead of him to be able to do simple day-to-day tasks on his own. His rehabilitation and physiotherapy are vital parts of this process and although the NHS do provide some it's not enough to make his recovery quick enough.
"Kris is a very humble guy and doesn't like asking for money so I am doing it on his behalf, if you can spare something, however, small it will go a long way to helping him get back to a normal standard of life."
Luke Delderfield who set the JustGiving page up said: "I have been best mates with Kris for over 15 years and he is one of the nicest guys going who had his life turned upside down by the actions of another. He needs help financially to be able to receive the care he needs to try and lead a normal life."
BBC building show DIY SOS, headed up by presenter Nick Knowles recently launched an appeal to adapt Kris' north London home.
The JustGiving appeal for PC Keith Palmer PC Palmer became one of the biggest personal JustGiving campaigns in the site's history at the time, raising over £736,000.
To support the appeal, please visit:
https://www.justgiving.com/crowdfunding/kris-aves
-Ends-
For further press information, please contact:
Jane Eggleton/Natalie Garland
Rooster PR
T: +44 (0)20 3440 8924
E: [email protected]
About JustGiving
JustGiving (a Blackbaud Company) is the world's leading social platform for giving, enabling over 24 million people to raise over $5 billion for over 26,000 charities since launching in 2001.
As a tech-for-good company, JustGiving develops world-class technology and innovative tools to fulfil its mission to connect people with the causes they care about. By making giving more simple, social and rewarding, JustGiving helps all causes, charities and people in need to reach more people and raise more money.
For more information, visit www.justgiving.com.