WOW Air Flies into South USA – New Route to Dallas
Flights to Texan metropolis from £129.99!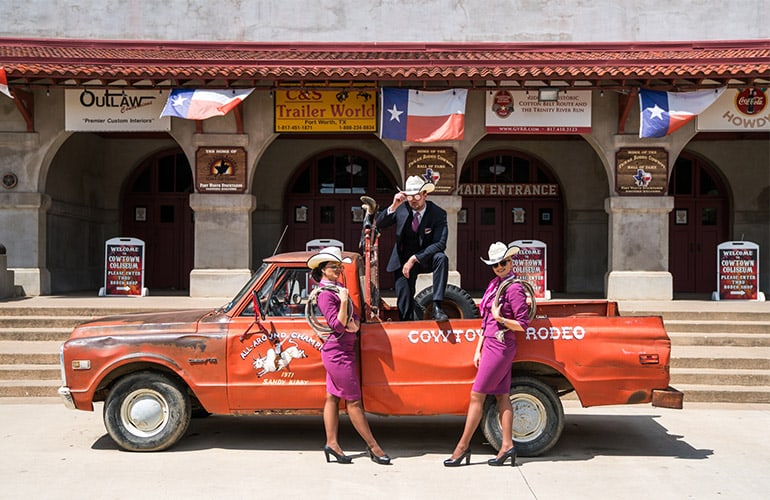 WOW air has today unveiled a new service to Dallas, marking the low-cost airline's 15th destination in North America.
Flights will depart from London Gatwick and London Stansted to Dallas via Reykjavik. The inaugural service to Dallas/Fort Worth International Airport (DFW) will depart on 23 May 2018, with the service operating three times per week, Mondays, Wednesdays and Fridays. Flights are available from just £129.99*.
Tickets for the new route are on sale NOW via www.wowair.co.uk.
Skúli Mogensen, CEO and Founder of WOW air said, "It's certainly been a busy year for us, with Dallas our 8th new US destination announcement this year alone. Dallas Fort Worth is one of the world's most in-demand airports so to be able to service this area is a fantastic marker of WOW air as a serious player in the transatlantic aviation market.
As always we will continue to push the price point to fly as low as possible and open up the world to travellers of all budgets."
"We're pleased to welcome WOW air to Dallas Fort Worth and look forward to providing our customers with another non-stop trans-Atlantic destination," said Sean Donohue, CEO for DFW Airport. "Reykjavik is a popular tourist destination, a growing market for international business and a convenient connecting point to continental Europe. We look forward to giving visitors from Iceland a warm Texas welcome when they arrive next year."
Visitors to the  city have a multitude of ways to explore. Whether that be through activities that signify the southern state's western heritage such as watching the famous Dallas Cowboys play at the AT&T Stadium and catching a rodeo at a ranch in Fort Worth, or experiencing the city's modern side by getting to the heart of its shopping, art and foodie scene at the Metroplex.
WOW air will now offer a total of 15 transatlantic destinations, building on the success of routes to Chicago, Pittsburgh, New York, Toronto, Boston, Montreal, Washington D.C. and Californian destinations Los Angeles, San Francisco and Miami. Alongside this the airline recently announced new routes to Detroit, Cleveland, St. Louis and Cincinnati from April 2018.
Flights from Iceland to Dallas will be serviced by WOW air's fleet of Airbus A330 aircraft. The highly-innovative, wide-body jetliners provide excellent fuel efficiency and spacious cabins.
For further information visit www.wowair.co.uk.
-Ends-
* Based on lowest one way fare on the WOW Basic package, including taxes and charges, booked via www.wowair.co.uk. Restrictions and booking/baggage fees may apply.
For further press information or for interview opportunities with the airline's CEO please contact:
Stuart Fyfe/Katie Raby/Rachel Sewell/Alex Fenton
Rooster PR
T: +44 (0) 20 3440 8930
E: [email protected]
About WOW air
WOW air is Iceland's ultra-low-cost transatlantic airline offering cheap fares, a modern fleet with the lowest emissions and the biggest smile; this is the WOW air promise to its valuable customers.
WOW air flies twice-daily from London Gatwick to Reykjavik. As of summer 2017, the airline will serve 33 destinations across Europe, North America and Canada, including London, Edinburgh, Bristol, Washington DC, Boston, San Francisco, Los Angeles, Montreal, Toronto, Miami, Pittsburgh and New York.
Created in November 2011 by Icelandic entrepreneur Skúli Mogensen, the purple airline flies with Airbus A320 aircrafts and Airbus A321/A330 models. WOW air boasts one of the world's youngest fleets, with an average aircraft age of just 2.5 years.
WOW air was ranked as the 7th best low-cost airline in Europe at the 2013, 2014 and 2015 Skytrax World Airline Awards and was the youngest airline in the top ten.
For more information: www.wowair.co.uk