New Shopping Rewards Site Gives Away £35,000 Cash and Attracts 70,000 Subscribers in First Three Months
Boom25 wins over sceptics as "too good to be true" rewards site achieves 96% excellence rating on Trustpilot
Record winnings for one user hits £3,670
Founders aim to give away £1 million by the end of year one
British online shoppers are discovering rewards site, Boom25, as the new player on the scene giving away decent cash rewards for their online shopping. Attracting over 70,000 subscribers in just three months, the "too good to be true" site has won over sceptics as users give Boom25 a 96% excellence rating on Trustpilot. By offering every 25th customer a full refund on their online shop, no matter the value of their purchase, Boom25 aims to give away £1 million by the end of its first year.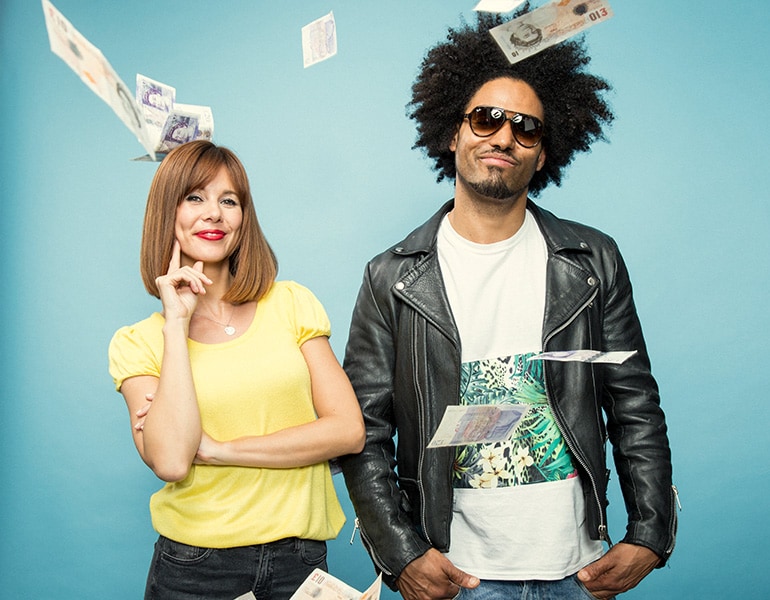 One customer review on Trustpilot states: "I was a little sceptical at first, but after two weeks of using Boom25 I've received my money back on an order and received multiple Amazon vouchers! For years I heavily promoted Topcashback to my friends – and complete strangers coming to that – but now I have personal experience of Boom they'll be joining in their droves when I introduce them to the new player in town."
Boom25 has secured partnerships with over 450 major UK retailers across beauty, clothing and accessories, travel, food, technology and entertainment.
The figures to date:
| | |
| --- | --- |
| Subscribers | 70,000 |
| Total cash given away | £35,000 |
| Average winnings | £43 |
| Record amount given away to one user | £3,670 holiday booking |
| Record number of winners in one day | 68 |
How it works
Users search for their favourite retailer on Boom25.com then shop as normal once redirected to their chosen online store. The retailer will notify Boom25 as soon as they've made a purchase and if they're 25th in line, they'll win the refund. The cash winnings will then be sent safely to the user's PayPal account.
There's no limit on how much the user can win or how many times they can win, they just need to be the 25th person to shop via Boom25.com.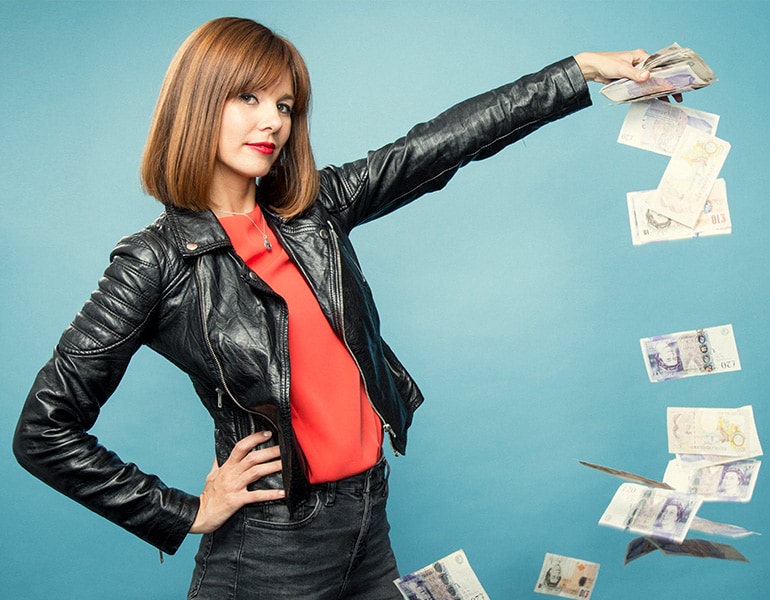 What's the catch?
All you need is a PayPal account to receive your winnings. Boom25.com partners with trusted online retailers on a commission basis exactly as traditional cashback sites do. However, rather than giving consumers a small amount back on their purchases, Boom25.com collects commission into a big cash prize pot to hand out to every 25th shopper.
No more boring cashback
Boom25 was founded by Giora Mandel and Zachi Zach, and is backed by private investors following Giora's success launching Israel's leading travel comparison site, Hulyo.
Giora Mandel, Co-Founder & CEO of Boom25.com said: "Saving money isn't sexy, but winning money is… we wanted to disrupt the cashback industry by introducing something new and exciting that would spark interest amongst a younger demographic. We're giving people winnings they can get excited about, whether it's £25, £500 or £5,000. We challenge you to take the crown for the highest winner – currently at £3,670!"
"Boom25 offers highest chance of winning big cash refunds than any other site in the industry, with zero extra cost to the consumer. We're really excited for the future of Boom25 and have some ambitious plans for the future!"
For more information and T&Cs, visit www.boom25.com.
-Ends-
Notes to editors:
Rooster will coordinate comment, interview and profile opportunities for Boom25 CEO and Co-Founder, Giora Mandel, and Co-Founder, Zachi Zach.
For further press information, please contact:
Yasmine Triana/Aaryn Vaughan/Joe Thomas/James Brooke
Rooster PR
T: +44 (0)20 3440 8934
E: [email protected]
 About Boom25
Boom25 puts the thrill back into online shopping. Bringing together all the biggest brands from fashion, beauty, travel, sports and technology, Boom25 offers online shoppers the chance to win their money back. 
Launched in May 2017, Boom25 is a fun, far more rewarding approach to cashback sites. Rather than pennies and a few pounds here and there, Boom25 offers a full refund to every 25th shopper using the Boom25 site. No catch, no hidden fees, simple!
Partnering with the UK's leading online retailers, Boom25 collects a pot of referral commission ready to pay out to its lucky 25th shopper. All that is required is an email address and PayPal account for the winners.
Boom25 is registered in England and Wales under the Data Protection Act, complying with stringent regulations under UK trading laws and is advised by BLP and KMPG.
Full T&Cs can be found here: https://boom25.com/terms
To play, search for a retailer here: https://boom25.com/
For more information follow on Facebook (https://www.facebook.com/Theboom25), Twitter (https://twitter.com/Boom25UK) and Instagram (https://www.instagram.com/boom25_/)