Alternative Honeymoon Guide – When to Go Where
Once the cake's been cut and the guests have gone home, it's time for the best bit of the wedding: your honeymoon. Whether you're after relaxation or adventure, the experts at Rickshaw Travel have put together a handy guide on where to go and when…
Best for: Independent travellers
If you're not a beach holiday kind of couple and are looking for fun alternatives, you'll love road tripping in South Africa. This is the place for serious adventure, think hiking, biking, elephant-spotting, no-two-days-the-same kind of honeymoon.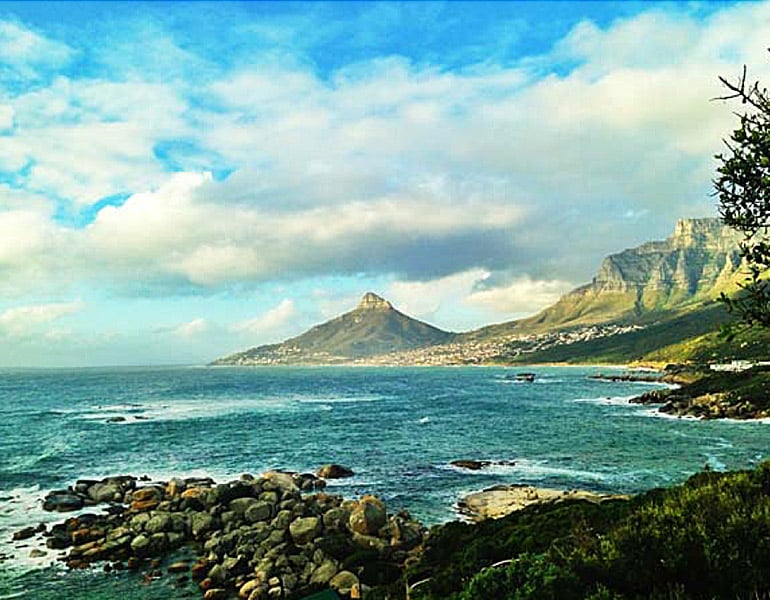 At this time of year, it's best to stick to the south – January is the perfect time for Rickshaw Travel's Garden Route, where you can ride horses along the coast, pause for whale-watching boat trips and press on to the Eastern Cape for safaris. You'll explore the route at your own pace, so it's brilliant if you're not one for sticking to itineraries.
Don't fancy South Africa? Why not sip on wine from the source, see incredible mountains of Patagonia and soak up romantic tango beats of Argentina.
Best for: Curious castaways
Thailand's tropical islands and white-sand beaches are the stuff of desert island dreams. Try south Thailand early in the year; the weather varies hugely across the country, but for beach weather, you'll want to avoid April to October on the west coast and September to December on the east.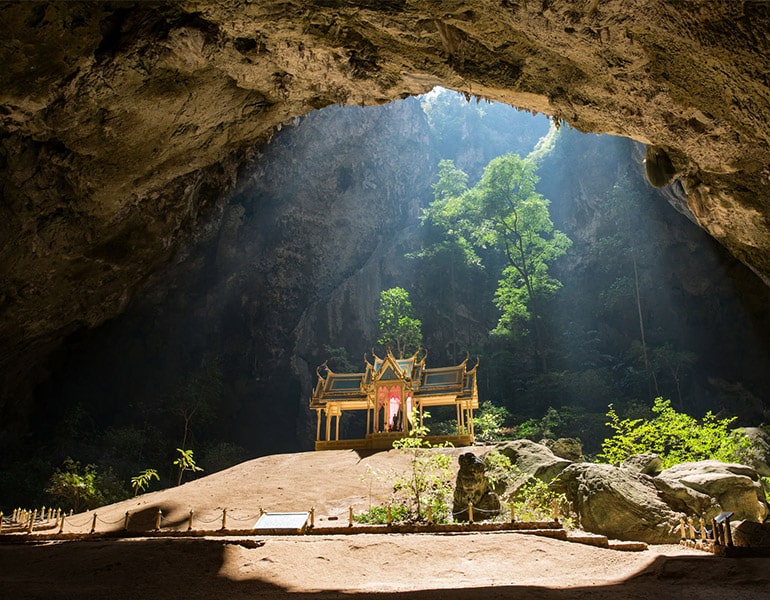 If you get itchy feet after a few days on a sun lounger, never fear – there's more to Thailand than sandy beaches. Rickshaw offers community-based experiences that properly introduce you to the communities you're visiting, for a more meaningful Thailand experience. You can even choose a homestay with a local family to learn all about Thai village life and traditions. Or, if you're more interested in wildlife, spend some time at the Kui Buri National Park with a chance to meet elephants and monkeys!
Fancy something a little more lively? February is carnival season in Brazil, so why not see the vivid sights and sounds of Rio, then venture into the incredible Amazon rainforest?
Best for: Chilled-out city slickers
Cuba is a city break with a difference. Spend your honeymoon soaking up the old-world glamour of Havana, take a spin in a Cadillac and follow the footsteps of Hemingway. For the sake of your wardrobe, December through to April is the best bet for dry, sunny weather in the mid-20s.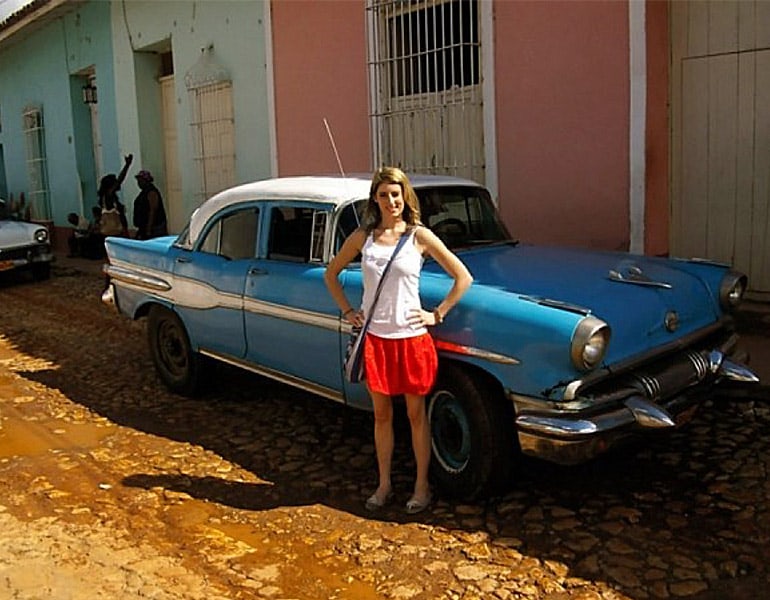 If you want to get further afield, Rickshaw's travel specialists make it easy to venture deeper into the vibrant Cuban countryside. The Viñales region is a great location to get to know the locals a little and even learn how to roll a few cigars of your own. It also benefits the local community to buy directly from the farmers – not to mention they'll be the best quality out there!
Fancy heading east? Vietnam is coming into the dry season. The central region and Palm Island are particularly beautiful this time of year for a more relaxed adventure.
Best for: Eco-adventurers 
Costa Rica is a little country with a big heart; there are thick jungles, brooding volcanoes and deserted beaches packed into a surprisingly small space. If you and your partner are all about immersing in nature in the most sustainable way possible, this one's for you.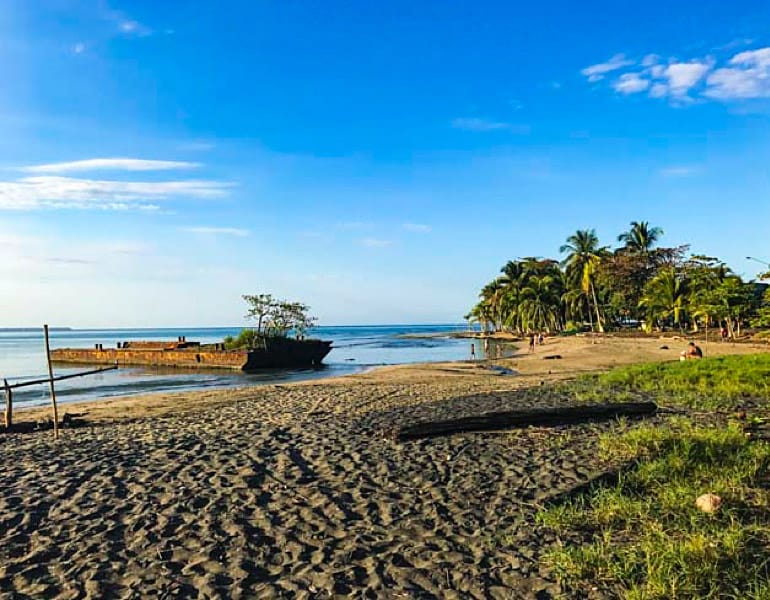 Travelling in April is the tail-end of the dry season, when the crowds will start to empty out. You can dive straight into a visit to the volcano in La Fortuna and stay in an observatory park in the Arenal National Park, where the sounds of the jungle will be your wake-up call.
Looking for a spiritual honeymoon? Nepal is a perfect alternative. April is quieter as it's not peak trekking season yet (and it's a bit cooler!). You can also go to Bhaktapur to celebrate Bisket Jatra, the Nepalese New Year!
Best for: Adventurous pioneers
Don't know much about Bhutan? That's the beauty of it. Half-hidden in the Himalayas in the shadow of India and China, time doesn't seem to move in this fascinating corner of Asia. If you love discovering new places, a trip to Bhutan makes for a honeymoon you'll never forget.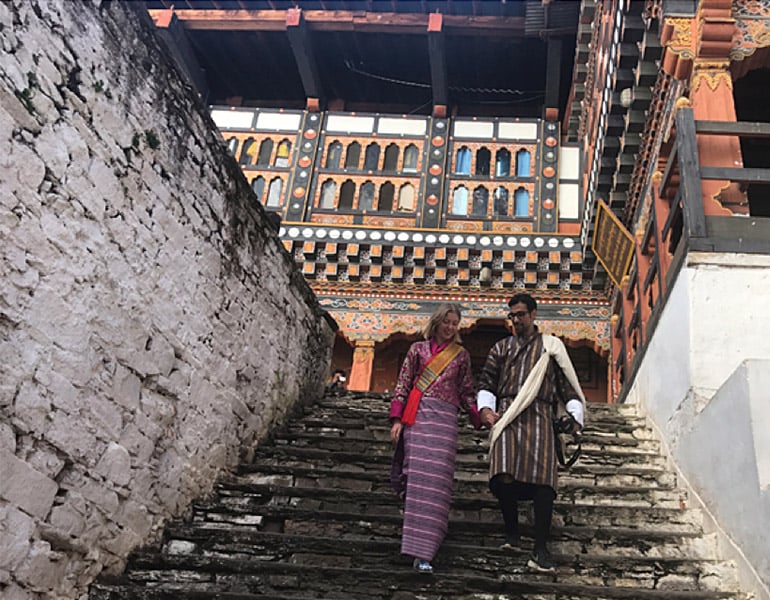 Travelling in Bhutan requires lots of planning, with local guides and drivers in tow, but don't worry – that's where Rickshaw's travel specialists come in. Chances are you'll be visiting the Inner Himalayas, where temperatures swing between day and night. Pack layers, befriend your guide and prepare for a proper adventure.
Prefer festivals and parties? Head to Laos for something a little different! Although the weather will be less dry, the Bun Bang Fai festival will make it worthwhile as the people of Lao embrace the rains for nurturing their crops (resulting in some pretty incredible revelry!).
Best for: First-time adventurers
Looking for adventure, but don't know where to start? Borneo offers an exciting, active and yet accessible introduction to the wild side, so it's brilliant if you're new to this part of the world. Think jungle trekking, sleeping in riverside lodges and visits to orangutan sanctuaries, as well as meeting an Iban tribe to gain an understanding of local life.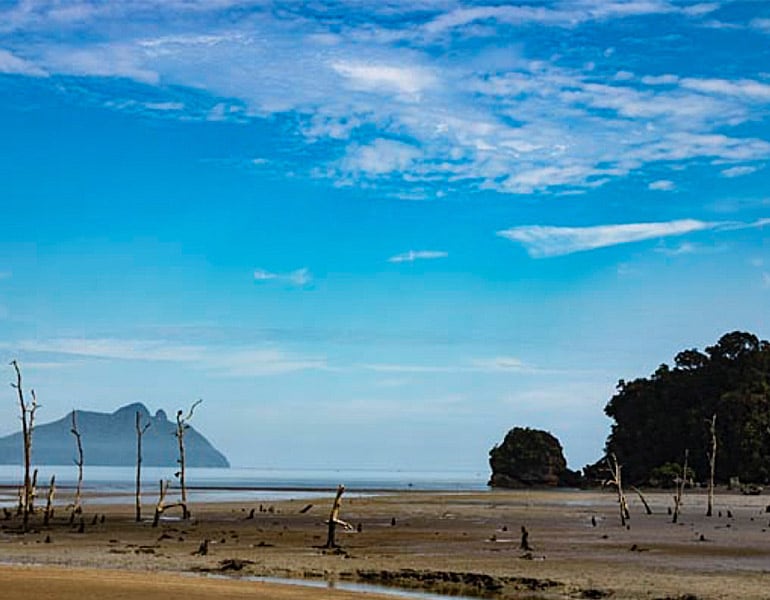 June in Borneo is hot (a 30°C average) but it's a good time to dodge the rainy season. Pack something waterproof anyway, as well as sturdy footwear – especially if you're jungle-bound (read Rickshaw's Borneo Travel Tips post here). If it's your first holiday of this kind, it's best to finish up with a few days to recuperate. Try Rickshaw's ready-made Great Apes & Beach Escapes itinerary, which ends in a beautiful seafront bungalow on the white sands of Lankayan Island.
Want to try a wildcard? Myanmar in June is a hidden gem, in the middle of the green season. Expect vibrant colours, incredible scenery and stunning lakes.
Best for: Soulful explorers
When you're full of post-wedding blissfulness, Sri Lanka is one to fall in love with. It is a colourful, welcoming and truly stunning country, wrapped up in a bow of emerald-green scenery. May to September is monsoon season in the south, but up in the north, skies are blue and the mercury soars.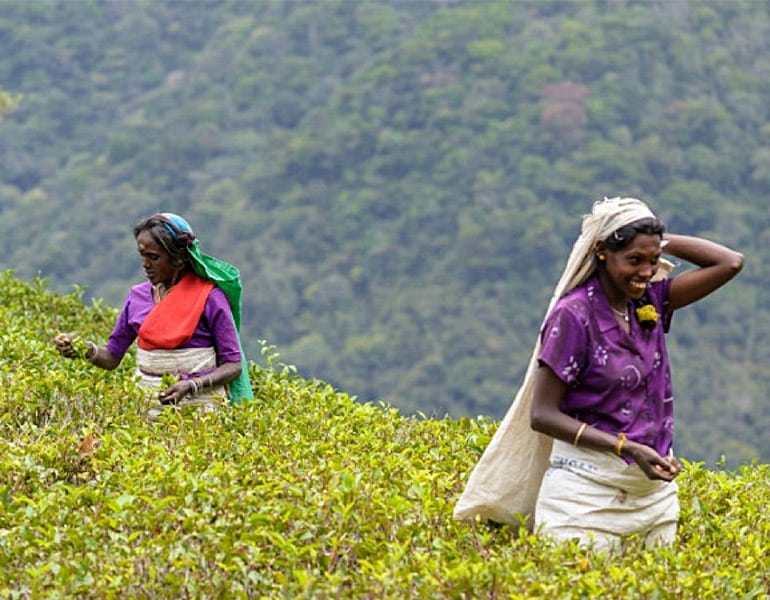 It's the perfect time to experience the country's tea hills and hop on a jeep safari in Yala National Park, full of birdlife, monkeys and elephants (you can even sleep at the edge of the park itself). Begin married life with a bang and try a homestay in the curry kitchen to pick up a few tips to bring home. Sri Lanka honeymoons can be as active as you like; make the hike up Adam's Peak for the most magical sunrise of your life, or tuck yourselves away beneath the shady palm trees of the east coast's beaches.
Looking for a different spin on a beach holiday? July is a great time to visit the Moroccan coast, with cool breezes keeping the towns and beaches pleasant. 
Best for: Water babies
If you're treating yourself to some beach time on your honeymoon but don't fancy staying in one place then island hopping is a great option. Malaysia's beaches are something special so head east for hot, dry beach weather.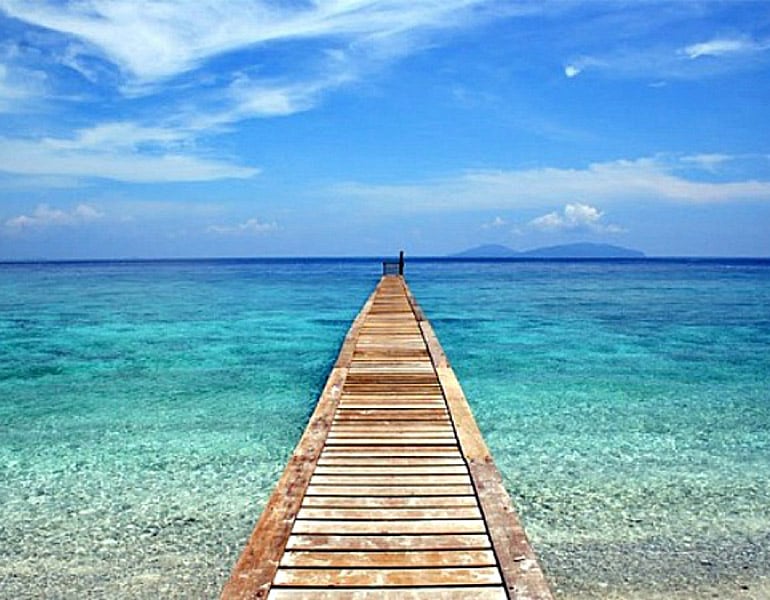 The Perhentian Islands are the perfect place to unwind after the whirlwind of wedding planning, with bright colours, pristine white sand and nothing to do but take it easy. The underwater world here is something that has to be seen to be believed, and you can also grab a boat over to Pulau Lang Tengah, a tiny castaway-style island that still feels undiscovered.
Fancy a South American alternative? Try Bolivia in August, as it's the mid-season you'll have amazing sunshine for a visit to the salt flats or Copacabana.
Best for: Couples who want it all
Bali has A-list name recognition when it comes to its beaches, and they're as good as everyone says, but there's another side to this world-famous island. Since a honeymoon is a once-in-a-lifetime kind of trip, take the opportunity for a more meaningful experience. You need to be mindful of the monsoon season, but you're on track for dry spells if you visit Bali between April and September.
Experience the temple-studded scenery of Ubud, surrounded by green rice paddies and known for its bohemian flair, and cycle through its traditional villages. If you're tempted by the beaches, head south into sleepy Sanur; a laid-back beach village that's the perfect place to round things off.
Alternatively, China has perfect weather in September (not too hot or cold and it's quieter as the summer holidays have finished). Why not grab an ice-cold beer and spend the evening overlooking the karst mountains?
Best for: Temple & Tea lovers
India is vast, and choosing where to visit can be overwhelming. Climate is a big factor, so October is a brilliant time to experience the mellow, mountainous northeast, from its world-famous tea plantations to the temples and valleys of the Tibetan border – it's India at its untouched best.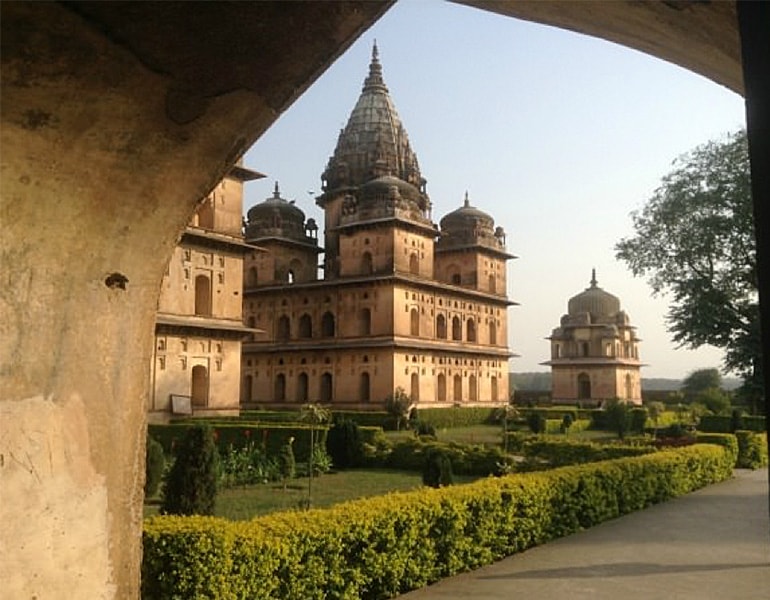 Start among the crisp air peaks of Darjeeling (let's not forget it's tea..!), with its scenic streets and monasteries, and take the scenic toy train. To better absorb life in the north-east, Rickshaw's Tibetan Temple Trail trip departs from Darjeeling and includes a family-run farm stay in the little village of Rinchenpong, where you'll be welcomed with characteristic north Indian warmth.
Want another chance to see Brazil? This time of year is a different beast, with the north islands still being warm, and great if you're into scuba diving or finding wildlife in the Pantanal tropical wetlands. 
Best for: Serious trekkers
Let your first adventure as a married couple be one of the biggest on the planet. Machu Picchu is one of the most incredible sights on earth; trek the Inca Trail in the misty foothills of the Andes, watch the sun peek over the mountain tops and marvel at the Lost City – a serious couples' bonding experience, but not one for the faint-hearted.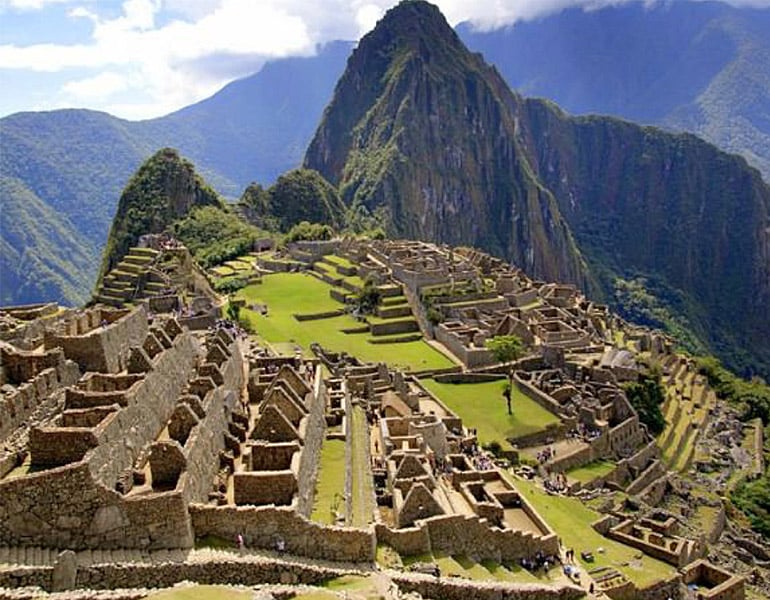 There are clear wet and dry seasons around Machu Picchu, and April to November promise the clearest skies for the best views from the top. November skirts the edge of the dry season, meaning fewer crowds and the best chance of having the Lost City all to yourselves.
Sound a little too adventurous? Cambodia has the best weather in November, as the wet season ends and Bonn Om Touk (The Water Festival) begins! Explore castaway beaches, clamber over ancient jungle ruins or see the colours of dawn reflected in the lake of Angkor Wat – you won't be disappointed.
Best for: Couples that get bored easily
For honeymoon stories to tell the grandkids about, head to  south Vietnam. While the climate of the north is a far cry from the sunny south, December is an excellent crossover month. Ho Chi Minh City is a whirlwind of colonial architecture, vibrant nightlife and fantastic food. If you fancy exploring the beaches in the south, you can add on a few days in Phu Quoc, a jungle-fringed stretch of coast in the Gulf of Thailand.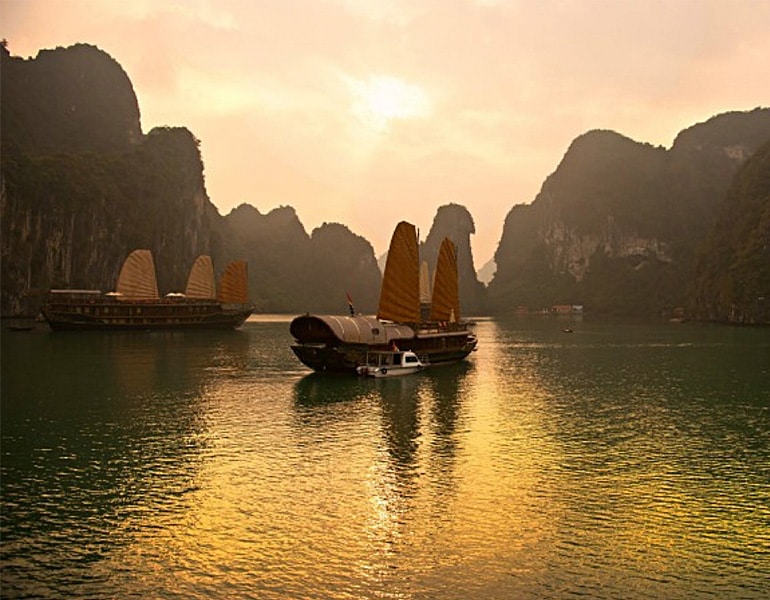 Vietnam is at its most rewarding when you dive in headfirst so wherever you visit, Rickshaw recommends trying public transport. You can cover a lot of the country by train (just take the timetables with a pinch of salt), and rickshaws are a brilliant experience which benefit the local community (just agree on the fare before you hop in). You'll start married life with one heck of a story…
Central America is another alternative. December sees the end of the rainy season in Nicaragua and people visit for some nature, culture and castaway islands.
For further information visit www.rickshawtravel.co.uk
-Ends-
For further press information, please contact:
Melissa Hobson/Natalie Garland/James Brooke
Rooster PR
T: +44 (0)20 3440 8927
E: [email protected]
About Rickshaw Travel
Rickshaw Travel is an independent tour operator based in Brighton. They are committed to providing enriching, immersive travel experiences that take holidaymakers off the beaten path and into the heart of local communities.
Meaningful travel – or travelling in a way that everybody benefits from – is the core ethos of Rickshaw: the traveller benefits from enriching experiences where they learn something new (about the destination, culture, a skill or about themselves) and at the same time the local people, animals and/or environment benefit too.
Rickshaw Travel's individual approach to independent exploration enables adventurous holidaymakers to visit the heart of a destination and experience the real spirit of a local culture. Rickshaw specialises in offering small-scale, authentic accommodation that truly reflects the character of each destination.
Rickshaw are proud to have built up a team of passionate Travel Specialists who each have extensive travel experience in their own dedicated destinations. They pride themselves on being open and honest about the places they have visited and are on hand to inspire and support travellers. The company's style of travel is unique – Rickshaw's dedicated Product Team has worked alongside the company's in-destination partners to create a choice of carefully selected bite-size trips, typically 2-4 days long, which can be combined to create the perfect itinerary. Rickshaw's bite-size trips include a range of local excursions, charming authentic accommodation and some transfers to ensure a hassle-free holiday.
Protecting nature and wildlife – and encouraging travellers to do the same – is also key for the Rickshaw team. The company has partnered with World Animal Protection to develop an Animal Welfare Policy, has committed to supporting the end of elephant riding by signing World Animal Protection's elephant-friendly pledge, and is in the process of auditing trips involving any type of wild animal interaction.
Rickshaw Travel now offers trips in 25 destinations across Asia, Central and South America, and Africa, including Cuba, Vietnam, Myanmar, Thailand, India, Costa Rica, Peru, Borneo, Indonesia, Sri Lanka, Malaysia, Chile and Brazil and is launching Japan by September 2017. The company's turnover and passengers carried increased by 50% from 2015 to 2017 and the company is aiming for a further 30% increase by 2019.
For more information, visit https://www.rickshawtravel.co.uk/, https://www.facebook.com/rickshawtravel/, https://twitter.com/Rickshaw_Travel or https://www.instagram.com/rickshaw_travel/ or call 01273 934 823.