Atmosphere Hotels & Resorts Expands with Launch of OBLU SELECT at Sangeli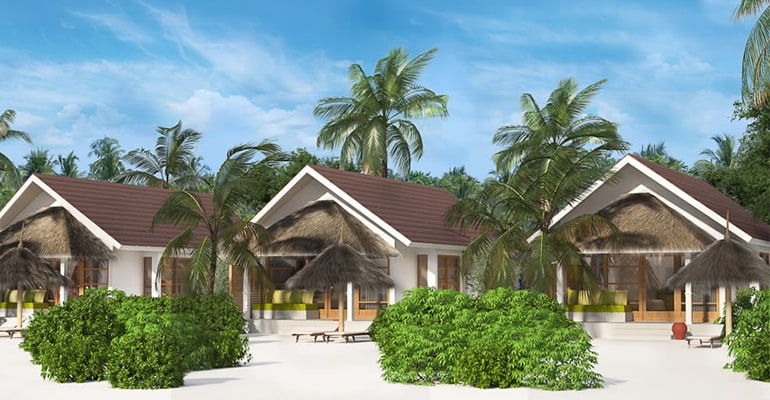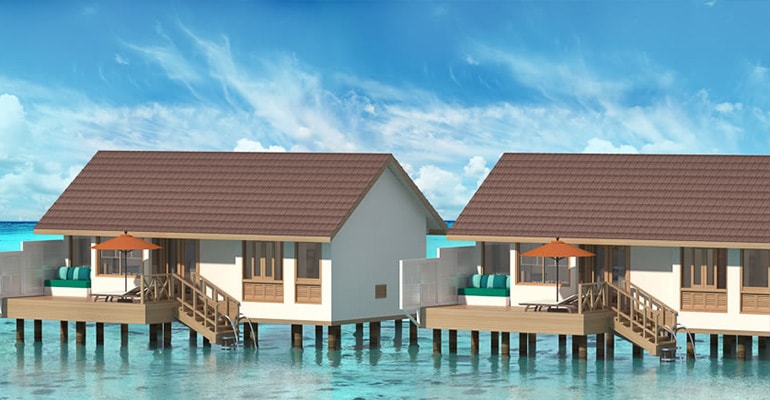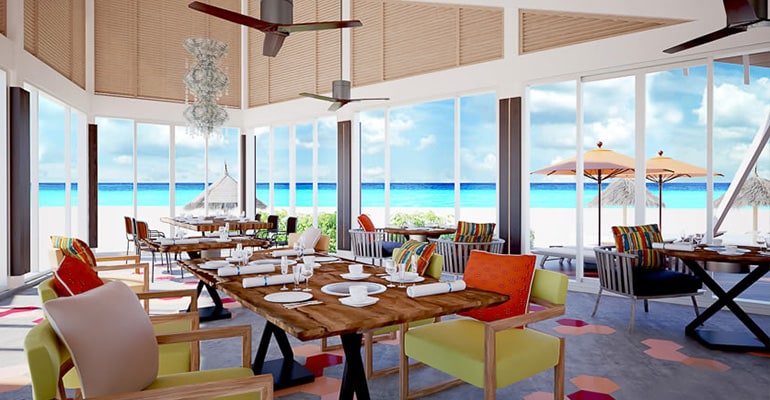 Atmosphere Hotels & Resorts is to continue its ongoing expansion with the opening of another addition to its Maldives resort portfolio: OBLU SELECT at Sangeli. Opening on 1 July 2018, OBLU SELECT is a new, high quality, four star deluxe resort, located on the desirable Sangeli Island.
The secluded paradise is home to one of the best diving and snorkelling locations in the entire Male Atoll. Amidst one of the Maldives' most beautiful islands, the resort has a variety of villas, suites, restaurants and services. It will feature 137 villas, both along the beach and overwater, and a premium all-inclusive 'Serenity Plan' offering exotic fine dining, activities and excursions.
Unique to OBLU SELECT is the introduction of exclusive overwater Honeymoon Pool Suites. These romantic sunset-view havens are located in a separate sand bank within the Sangeli Lagoon and have their own skylight features, elevating experiences to another world. Curving around the clear water lagoons of Sangeli Island, the overwater sanctuaries are romantic with easy lagoon access and the option of private pools.
Honeymoon Pool Suites include a welcome bottle of Champagne, canapés and a fruit platter, as well as complimentary lunch and dinner dining in all three restaurants (The Spice, Just Grill and Simply Veg).  Additionally, two couple massages at the Elena Spa are included for all guests staying four night stays and over.
Accommodation choices also include stand-alone beach villas which face the lagoon, with deluxe villas featuring private 13m² pools, and beach family pool suites.
Activities include music and DJ nights, sunset fishing, daily kids' activities, a full gymnasium and a recreation centre. Non-motorised water sports include kayaking, paddle boarding, pedalos and snorkelling in tranquil surroundings.
Having already provided unique luxury and indulgence across three resorts since the first launch in 2013, Atmosphere has become a vibrant Indian Ocean hospitality brand in a short space of time and has consistently ensured that a core philosophy, the 'Joy of Giving', is fulfilled within all resorts. Real value for money has been a key factor behind Atmosphere's surge in popularity across the luxury OZEN by Atmosphere at Maadhoo, five-star Atmosphere Kanifushi and four-star OBLU by Atmosphere at Helengeli resorts.
As a growth strategy, Atmosphere believes that the demand for four star segment resorts is bound to increase rapidly within the next few years. As part of this process, the brand has chosen to launch OBLU SELECT at Sangeli as a second property within the OBLU sub-brand.
Previous visitors to the Atmosphere's Helengeli House Reef might just find that Sangeli Island surpasses their most luxurious experiences to date.
-Ends-
For further information please contact:
Stuart Fyfe/Rachel Sewell/Libby Allan/Alex Fenton
Rooster PR
T: +44 (0) 20 3440 8930
E: [email protected]
About Atmosphere Hotels & Resorts
Atmosphere Hotels & Resorts is a fresh, dynamic brand in the Maldives from the Resort Developers, Eon Resorts. The company opened its first property, Atmosphere Kanifushi Maldives in December 2013 to great success and it was bestowed the prestigious title of 'Best All-Inclusive Resort' at the 2015 UK Travel Agents Awards by Selling Travel UK and 'Premium All-Inclusive Resort of the Year' at the Luxury Travel Guide's Global Awards 2015. The resort is surrounded by lush green vegetation, 2km of uninterrupted, pristine, white sandy beaches and an expansive turquoise lagoon.
Atmosphere Hotels & Resorts offers value-focused properties which seamlessly fuse traditional and modern architecture to create an overall contemporary feel with a Maldivian touch. The group opened its second property, diving resort OBLU by Atmosphere at Helengeli, in November 2015 and its third property OZEN by Atmosphere in July 2016.
Atmosphere Hotels & Resorts offers unbeatable value for money through their all-inclusive plans that offer guests a range of dining options as well as a number of complimentary amenities and activities that ensure a relaxed, hassle-free holiday at each of their resorts.
For more information, visit http://www.oblu-sangeli.com/