Cyprus Tourism Organisation Reveals a Stunning Selection of the Island's Best Spas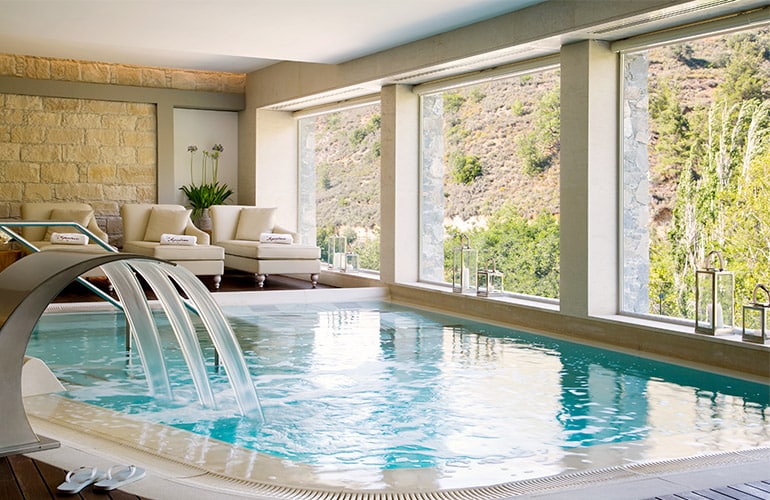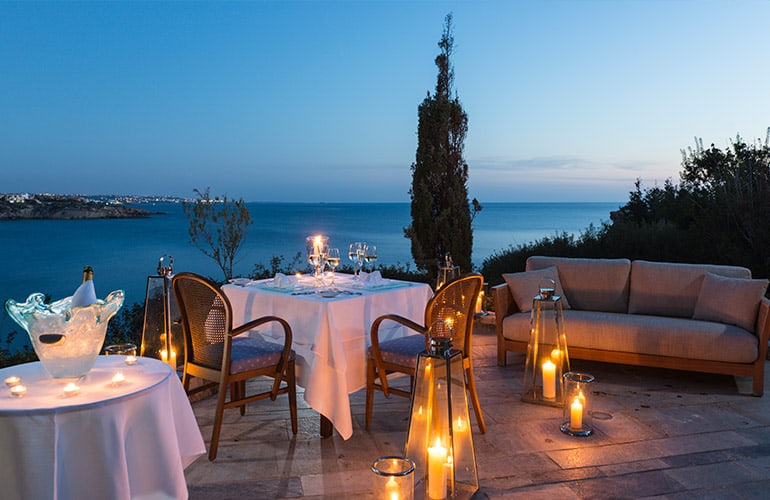 As well as its year-round climate, legendary hospitality, award-winning local wines and rich cultural heritage, Cyprus has many 5-star hotels offering diverse, internationally recognised spa treatments and products.
Whether you're looking for the perfect romantic honeymoon, need a chance to relax away from the kids or just some good old fashioned R&R, Cyprus is the perfect place for an affordable, luxury spa and wellness break. Here, the Cyprus Tourism Organisation (CTO) reveals a stunning selection of spa and wellness offerings across the island:
Romance in the Majestic Mountains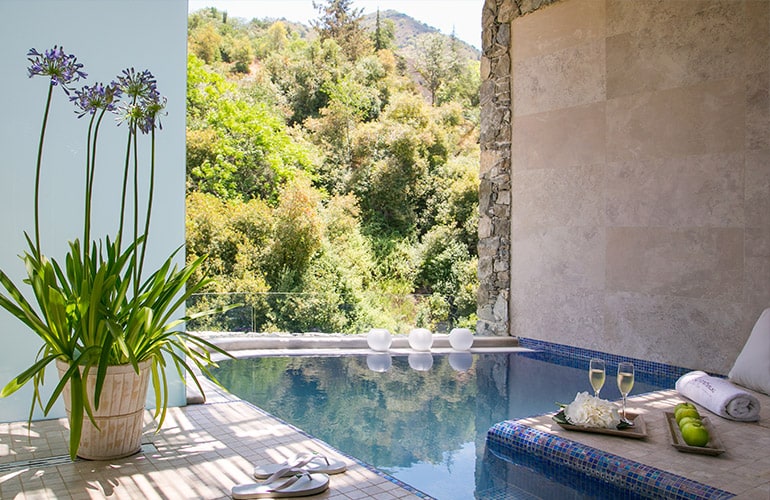 The Myrianthousa Spa in Kalopanayiotis (www.myrianthousa.com; +357 2202 4355) is set in the dramatic northern slopes of the Troodos range. In this tranquil mountain setting, guests can enjoy services that capture the health benefits of the region's botanical treasures, including a hydrotherapy spa pool, herbal steam room with variety of scents, sauna and snow cabin.
Couples looking for some extra indulgence can pamper themselves with a glass of sparkling wine and fresh seasonal fruit while enjoying a 'Spa Suite Ritual for Two' in a private treatment suite with outdoor whirlpool (€280 for two hours).
Enhance your Relaxation with Exotic Treatments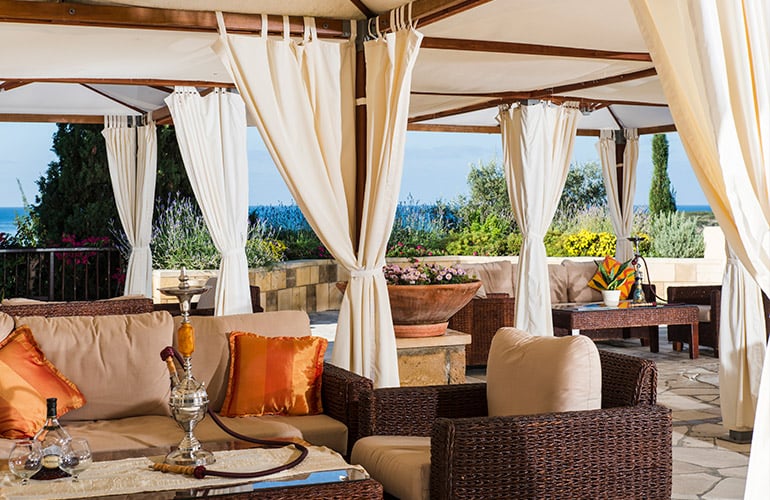 Sentido Thalassa Coral Bay, Pafos, (https://www.sentidohotels.com/en/hotels/sentido-thalassa-coral-bay/wellness; +357 2688 1500) helps guests arrive at that holiday feeling by indulging in a range of unique, exotic treatments:
a 'Relaxing Treatment with Royal Bamboo' which uses bamboo as an original massage tool with a range of sizes that perfectly fit the body contours for deep and revitalising relaxation (€90 for 60 mins);
a rejuvenating 'Oriental Ceremony Treatment with Warm Spice Bags' using warm aromatic bags to relieve sore muscles, stimulate circulation and increase energy flow (€90 for 60 mins);
a Tonifying Treatment With Celestial Spheres (€90 for 60 mins);
or a 'Deluxe Thalassocaviar Facial' rich in Bio-marine Complex, Shizolift Complex, Hyaluronic Acid and Beluga Caviar to revitalise the epidermis and erase lines and wrinkles (€130 for 90 mins).
 'Dreamy' Tailored Treatments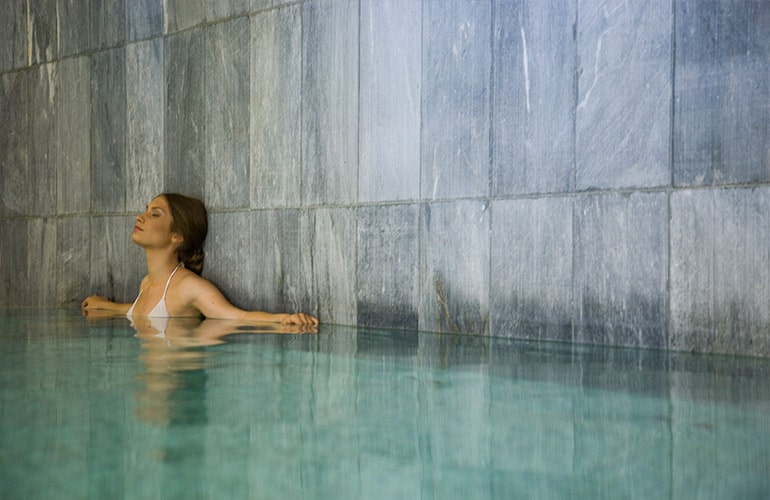 Oneiro Spa (www.capobay.com; +357 2383 1101), part of Capo Bay Hotel and situated in the beautiful Fig Tree Bay, lives up to its name which is Greek for 'Dream'. Created by architect and sculptor Joseph Caspari, Oneiro specialises in personalised therapeutic treatments dedicated to people's uniqueness and entirely suited to each guest's needs.  Inspired by Polynesian healers, the 'Oneiro Holistic Ritual' takes guests on a journey by awaking the senses and balancing the mind (€60 for 45 mins back, neck and legs or €110 euro for 75 mins top-to-toe).
Soak in Sulphur Springs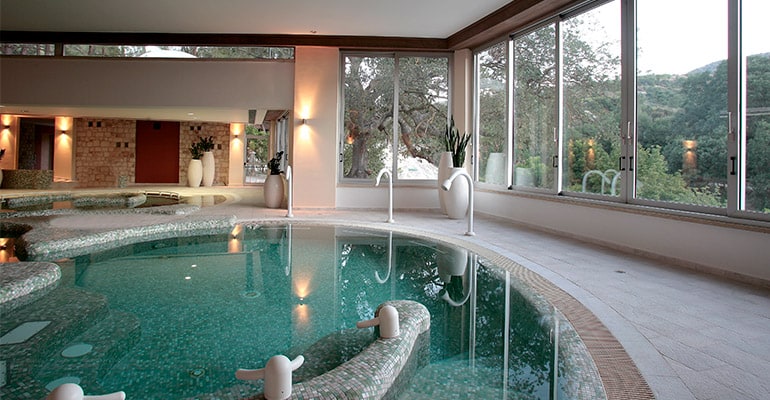 The Ayii Anargyri Natural Healing Spa Resort (www.aasparesort.com; +357 2681 4000) – located at the village of Miliou, just 45 minutes from Paphos Airport – offers a range of treatments fed by the mineral-rich sulphur water of the Saint Anastasia spring. Soaking in the sulphur spring water is said to heal inflammatory joints, help skin diseases, rheumatism and arthritis, relax tense muscles, improve sleep, rejuvenate the skin and slow down the ageing process and revive the skin's natural glow.
The healing power of the waters has been used medically since 1649 when St. Cosmas and his brother St. Damianos used the water to heal people across the Middle East, Greece and Cyprus. Guests can bathe in the spa's unique spring-fed hydro pools (€45 for 45min); enjoy a detoxifying 'Sulphur Mud Cocoon and Soak' (€60 for 50min) which opens the pores and improves circulation; or lay comfortably under the 'Vichy Rain Shower Experience' and relax under the warm tropical rain-like mist (€25 for 20min).
Maternity Massages
The Library Hotel and Wellness Resort in Kalavasos (www. http://libraryhotelcyprus.com; +357 2481 7071) is a masterfully restored, stone-built mansion facing a 19th century church in the village square. Its 11 uniquely styled suites are named after poets, thinkers and writers from all over the world. The main attraction is the impressive library lounge with open fireplace and a collection of books on history, philosophy and culture.
House guests can experience wellbeing of body and soul with an 'Aromatherapy Massage'; a therapy dating back to Ancient Greece, using essential oils specifically blended for each guest (€65 for 60 mins). Mums-to-be can find relief and relaxation during every stage of pregnancy with a 'Maternity Massage' designed as a gentle and nurturing way to alleviate the discomfort associated with pregnancy (€65 for 60 mins).
Using Local Ingredients
The AlmyraSpa at Thanos Hotels (www.almyra.com; +357 2688 8000) is a holistic adults-only utopia which aims to deliver the highest quality health, beauty and wellbeing treatments in luxury surroundings. Two of the spa's special treatments use local ingredients: the natural 'Cypriot Sugar And Carob Exfoliation' which begins with a warm application of Cypriot olive oil followed by a sugar and carob scrub, removed with a local herb body rinse before body milk is applied to leave the skin smoothed and nourished (€60 for 45 mins); the relaxing yet revitalising 'Almyra Hydro Harmony' therapy uses locally sourced ingredients and herbs from its own garden in its exfoliation, herbal body rinse, avocado body wrap and nourishing hibiscus scalp treatment (€180 for two hours).
Try Thermae Bathing
The Retreat Spa within the luxurious 5-star Aphrodite Hills Hotel complex (www.atlanticahotels.com; +357 26 829709) is situated in a spectacular location with panoramic views across the glistening Mediterranean Sea. The Retreat's design was inspired by Greco-Roman bathing rituals of cleansing and relaxation with hints of classical and mythical heritage.
Guests can indulge in the Spa's 'Thermae Experience'. Deriving from the Greek word 'heat', Thermae bathing is a detoxifying treatment dating back to Roman life in 315AD and involves a series of heat rooms progressively increasing in temperature tempered with cooling hydro showers to stimulate and refresh the body between heat experiences (€45 for 75 mins).
Cyprus – the third largest island in the Mediterranean – attracts over two million tourists annually. Cyprus is a year-round island appealing to a wide range of personal tastes and lifestyles, from families and couples, to the most discerning of culture and nature-oriented travellers.
Getting there: Monarch, the scheduled leisure airline, operates flights and holidays to Paphos from Birmingham and London Gatwick airports with fares, including taxes, starting from £52 one way (£139 return). Flights to Larnaca from Birmingham, London Luton, London Gatwick and Leeds Bradford airports with fares, including taxes, start from £63 one way (£133 return) For further information or to book Monarch flights and Monarch Holidays, please visit www.monarch.co.uk
For more information, go to www.visitcyprus.com, www.facebook.com/visitcyprus.uk or www.twitter.com/visitcyprus.
-Ends-
For further press information, please contact:
Melissa Hobson/James Brooke.
Rooster PR
T: +44 (0)20 3440 8927
E: [email protected]
About the Cyprus Tourism Organisation
Cyprus – the third largest island in the Mediterranean – attracts over two million tourists annually. Cyprus is a year-round island appealing to a wide range of personal tastes and lifestyles, from families and couples, to the most discerning of culture and nature-oriented travellers.
Tourists are attracted by the island's legendary hospitality, glorious coastline and stunning mountain villages. There is something to suit everyone – family resorts, world class spas, golf courses, marinas, agro-tourism and food and wine trails. The active can enjoy the warm waters of Cyprus for diving and waterskiing while adventure seekers can explore the island's beauty with trekking or bird-watching tours, while golfing enthusiasts play on award winning courses.
The island boasts the cleanest bathing waters in Europe, combined with a rich cultural heritage, a variety of agro-tourism projects and a wide choice of special interest activities.
For more information: www.visitcyprus.com