Boom25.com Rewards Online Shoppers with Cash Refunds
New BOOM25 site refunds every 25th shopper
From handbags to holidays, shop via Boom25.com and you could win back your cash, no matter the value
Over 500 of the UK's leading online retailers are already live on Boom25.com including Boots, Forever21, Currys PC World and Expedia
Special launch offer: £15 Amazon gift cards for ALL purchases over £30 made through Boom25.com*
There's no extra cost, no catch and no limit on how many times you can win
Launched today, Boom25.com is making winners from online shoppers. Boom25 refunds every 25th customer for their online spending at over 500 trusted UK stores and counting including Currys PC World, Boots, Forever21, Expedia, ticketmaster and M&S, no matter the value of the purchase.
Brits now have the chance to win their money back on everything from fashion and beauty to sports and entertainment when doing their online shop via Boom25.com.
How to win your online shop free
Using Boom25 is easy. Search for your favourite retailer on Boom25.com then shop as normal once redirected to your chosen online store. The retailer will notify Boom25.com as soon as you've made a purchase and if you're 25th in line, you'll win the refund. Your cash winnings will then be sent safely to your PayPal account.
There's no limit on how much you can win or how many times you win, you just need to be the 25th person to shop via Boom25.com.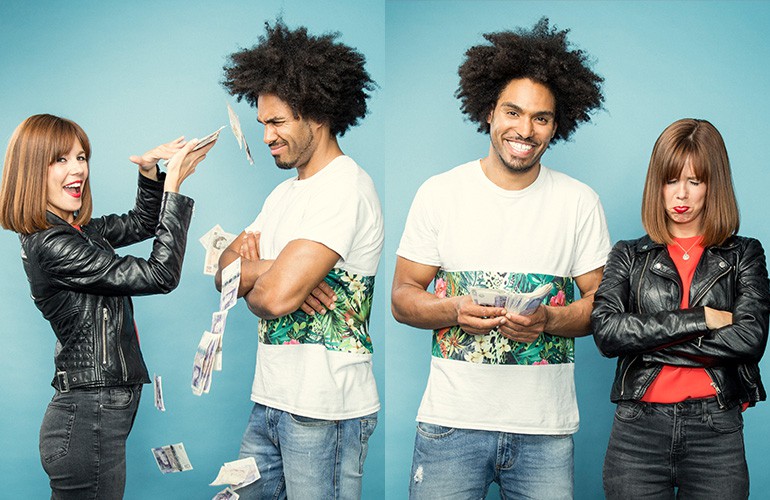 What's the catch?
All you need is a PayPal account to receive your winnings. Boom25.com partners with trusted online retailers on a commission basis exactly as traditional cashback sites do. However, rather than giving consumers a small amount back on their purchases, Boom25.com collects commission into a big cash prize pot to hand out to every 25th shopper.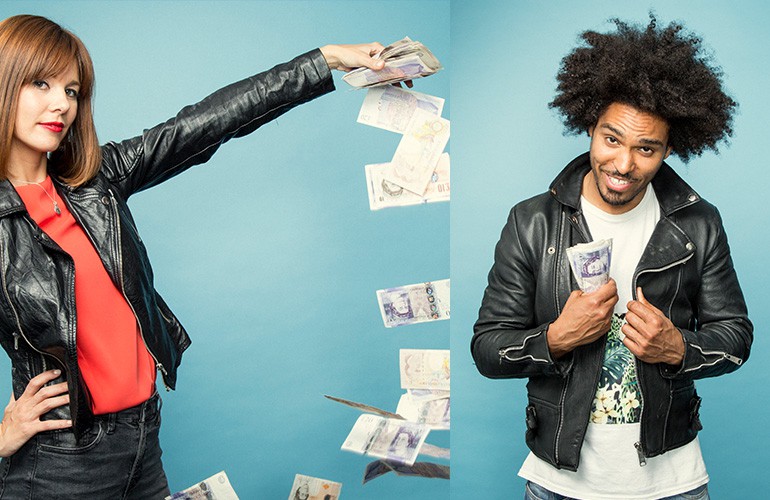 Special launch offer – everyone's a winner
To celebrate the launch Boom25 is giving away £15 Amazon gift cards for ALL purchases over £30 made via Boom25.com. Any purchases under £30 will receive a 50% cash refund.* If you're the lucky 25th shopper then happy days – you'll still win your money back as usual. Head to www.boom25.com to take up this awesome offer.
No more boring cashback
Giora Mandel, Co-Founder & CEO of Boom25.com said: "We want to put the thrill back into online shopping by giving people the opportunity to win back the cash they've spent online. Traditional cashback sites are boring so we're giving people winnings they can get excited about, whether it's £25, £500 or £5,000.
When booking a flight, buying a new phone or stocking up on cosmetics, if you Boom it, you could win back the cash. There's no risk and no extra cost, just do your online shop via Boom25.com and you could win! It's a no-brainer."
For more information and T&Cs, visit www.boom25.com.
-Ends-
Notes to editors:
Rooster will coordinate comment, interview and profile opportunities for Boom25 CEO and Co-Founder, Giora Mandel, and Co-Founder, Zachi Zach.
*Special launch promotion: Available for a limited time, all first purchases made via Boom25.com will receive a reward (£15 Amazon gift card for purchases over £30, 50% cash refund for purchases under £30). If the shopper has won (as the lucky 25th shopper), they'll receive their money back as usual. Full T&Cs on the promotion are available here: https://boom25.com/terms
For further press information, please contact:
Yasmine Triana/Aaryn Vaughan/Joe Thomas/James Brooke
Rooster PR
T: +44 (0)20 3440 8934
E: [email protected]
About Boom25
Boom25 puts the thrill back into online shopping. Bringing together all the biggest brands from fashion, beauty, travel, sports and technology, Boom25 offers online shoppers the chance to win their money back.
Launched in May 2017, Boom25 is a fun, far more rewarding approach to cashback sites. Rather than pennies and a few pounds here and there, Boom25 offers a full refund to every 25th shopper using the Boom25 site. No catch, no hidden fees, simple!
Partnering with the UK's leading online retailers including Boots, Currys PC World and Expedia, Boom25 collects a pot of referral commission ready to pay out to its lucky 25th shopper. All that is required is an email address and PayPal account for the winners.
Boom25 is registered in England and Wales under the Data Protection Act, complying with stringent regulations under UK trading laws and is advised by BLP and KMPG.
Full T&Cs can be found here: https://boom25.com/terms
To play, search for a retailer here: https://boom25.com/
For more information follow on Facebook (https://www.facebook.com/Theboom25), Twitter (https://twitter.com/Boom25UK) and Instagram (https://www.instagram.com/boom25_/)