7 Stunning Alternative Honeymoon Destinations for Newlyweds Bored of Beaches
Honeymoons can be the perfect excuse for an incredible, tailor-made, far-flung holiday. So, if beach honeymoons aren't your cup of tea and you're looking for a little more excitement, Round the World Experts has put together their top suggestions of honeymoon destinations that add adventure, culture and scenery.
PLACEHOLDER FOR IMAGES: TANZANIA, PATAGONIA, GALAPAGOS ISLANDS, RAINFORESTS, INDIA
There are thousands of safari options across Africa, but Tanzania stands out from the crowd. It's known both for its excellent game viewing and also for its close proximity to the picture-perfect beaches of Zanzibar, ensuring you don't miss out on at least a few days chilling by the sea if you wish. Spend around four days on safari in the Ngorongoro Crater looking for lions, leopards and elephants, then hot-foot it over to the neighbouring Serengeti National Park for some of the best wildlife watching in the world.
Look for the Big Five on safari with Round the World Experts' tailor-made East Africa Discovery holiday.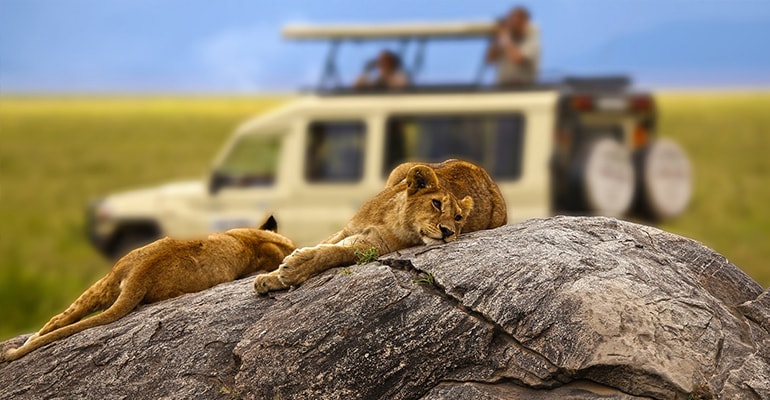 Spread across southern Chile and Argentina, Patagonia is South America's final frontier; beyond here there's nothing but the ice and snow of Antarctica. The world-beating scenery is the main attraction – try hiking to the towers of the Torres del Paine in the national park of the same name or climb the icy ridges of the Perito Moreno Glacier. Wildlife lovers can spot plenty of animals, including Magellanic penguins, humpback whales and the black and white Commerson's dolphin. For extra romance, stay in a cosy Swiss-style chalet on the edge of one of Bariloche's lakes, and spend your evenings snuggled up by the fire sipping hot chocolate. Bliss.
For further inspiration, take a look at Round the World Experts' tailor-made Chile holiday ideas.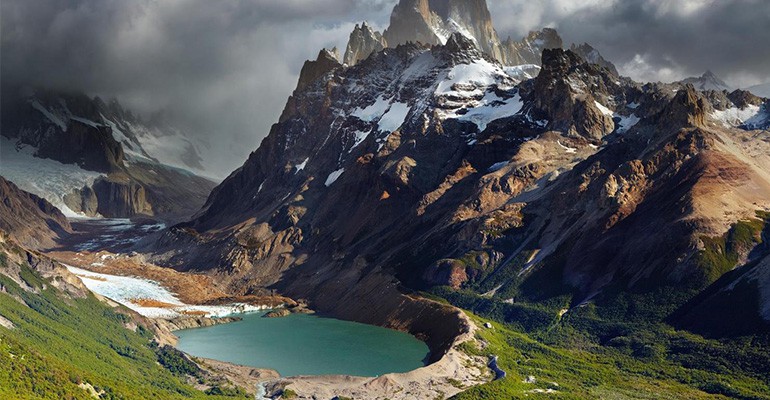 Cruising the Galapagos Islands
The ultimate wildlife destination has to be the Galapagos Islands, made famous by Charles Darwin's ground-breaking Theory of Evolution by Natural Selection. Where else on the planet can you see so many uniquely-adapted species in such a small area? Fly in from Quito in Ecuador, join a cruise ship and spot Galapagos penguins, bottlenose dolphins, bright orange Sally Lightfoot crabs and marine iguanas to name just a few. To add a touch of honeymoon sparkle, choose a smaller, more intimate vessel or even a yacht for your cruise; splash out on the deluxe suite or book a cabin with its own deck for evenings under the stars.
Follow in the footsteps of Charles Darwin with Round the World Experts' tailor-made Galapagos Land & Sea – Central Islands holiday.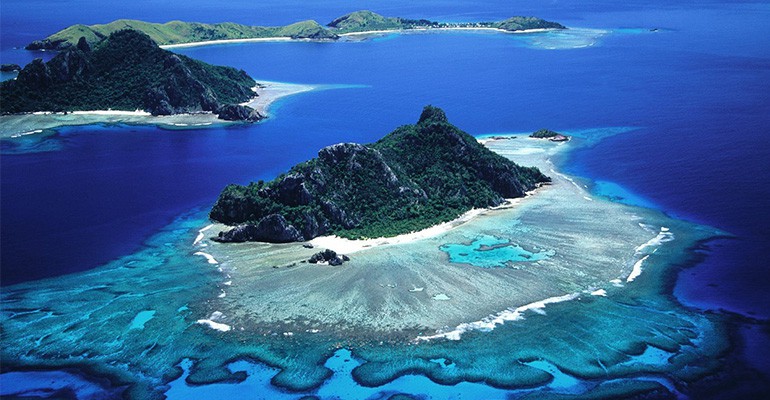 What could be better than falling asleep to a cacophony of chirping crickets, then waking the next morning in the midst of steamy jungle to the sound of parrots squawking? Well, stay in an Amazon rainforest lodge and this dream becomes a reality. One great place to try this is Puerto Maldonado in Peru where you take a motorised canoe deep into the forest to your lodge, then spend your days cruising the oxbow lakes looking for capybara and camping out at clay licks waiting for macaws – peace, quiet and nature all at once.
Stay in the Amazon rainforest with Round the World Experts' tailor-made In the Shadow of Machu Picchu holiday.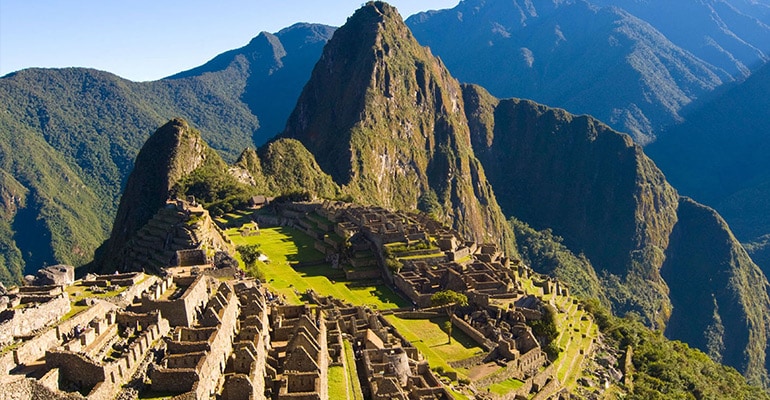 Road tripping across America
Hire a car, wind down the windows and feel the wind in your hair as you cruise the US highways. Yes, that's right, self-driving is a fabulous way to see the sights at your own pace, and the USA is a great (and easy) place to try it. Choose from an almost infinite number of routes – try driving the east coast from Florida to Boston via New York and Philadelphia, travel California's rugged Big Sur, or for the ultimate, once-in-a-lifetime road trip, drive Route 66 across the country from Chicago to Santa Monica.
Drive Route 66 with Round the World Experts' tailor-made Coast to Coast itinerary.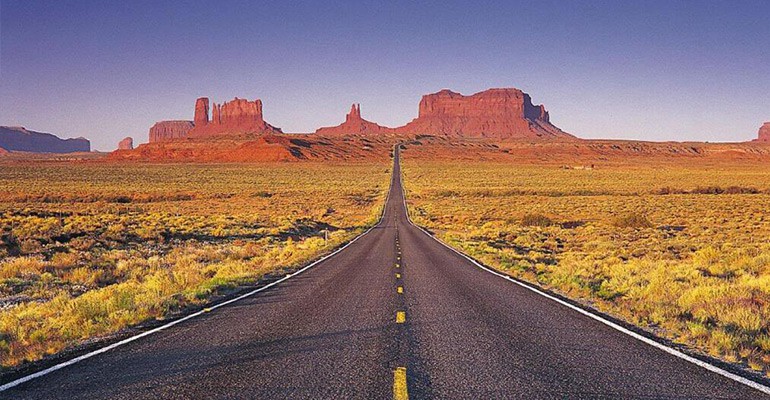 It may not sound like the most relaxing thing to do on your honeymoon, but climbing a mountain gives you a great sense of achievement, not to mention fantastic views. Plus, you'll work off all the champagne and wedding cake calories while you're at it. And, what's more, when you're struggling with heavy legs or dwindling energy, having your partner by your side is excellent motivation to push on to the summit. Perhaps choose Mount Kinabalu in Borneo, or really push the boat out and summit Kilimanjaro, Africa's highest mountain. You could even tag a safari on the end too.
Climb to the top of Mount Kinabalu with Round the World Experts' tailor-made Best of Borneo itinerary.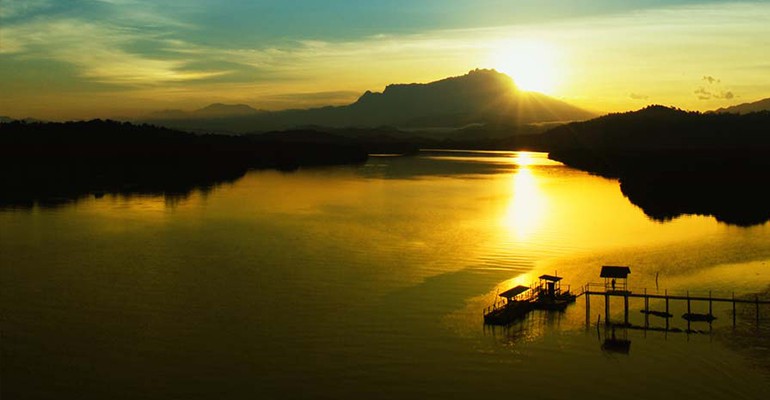 Tour the temples of India's Golden Triangle
The braver and more intrepid newlyweds might opt for honeymooning in India. It might not seem like the traditional honeymoon destination but it's packed with things to do and see: from the fabled Golden Triangle and trekking in the Himalayas to the temples and palaces of Delhi, Agra and Jaipur, including the magnificent Taj Mahal. Plus you can gorge yourselves on aromatic curries and stay in wonderfully ornate palaces along the way.
Chat to Round the World Experts about tailor-made holidays to India.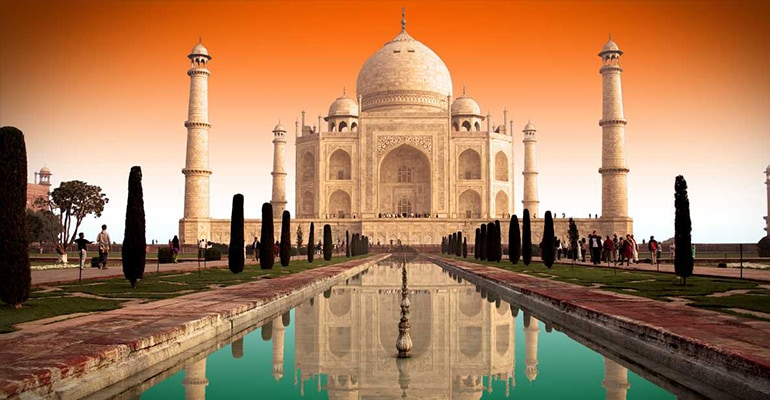 For further press information, please contact:
Melissa Hobson/Natalie Garland/James Brooke.
Rooster PR
T: +44 (0)20 3440 8927
E: [email protected]
About the Flight Centre Travel Group (FCTG)
The Flight Centre Travel Group (fctgl.com) is one of the world's largest travel companies with over 18,000 staff and 2500 stores across its leisure, corporate and wholesale businesses. The company's turnover in 2014/2015 financial year was £9 billion. After starting with one shop 30 years ago, FCTG has enjoyed remarkable growth and is one of the top 100 publicly listed companies on the Australian Securities Exchange.
All specialist brands under the FCTG Corporate banner offer 24/7 support and the benefits of a blended offline/online solution; global negotiation strength and unique and superior business travel products.
About Round the World Experts (RTWE)
Round the World Experts (RTWE) is the UK's biggest Round the World travel specialist, with 100 experts in 15 teams around the country and a strong online presence. RTWE was created in 2009 in response to a growing market for complex air itineraries, including round the world flights for gap year students. Over time, a larger market emerged of career breakers and retiree travellers, looking for the trip of a lifetime.
Today, RTWE has expanded to offer rail travel, accommodation, cruises and multi-destination sporting packages, although multi-destination air travel is still the backbone of the brand, utilising an extensive knowledge of international and local carriers, routes and hubs. The brand introduced a pioneering Travel Butler service, a free flight change service for RTWE customers, which recognises the fluid nature of round the world travel. RTWE Adventure Passports also provide a range of adventure tours with flexible dates and Black Market Fares to take advantage of late and limited air deals.
For more information, visit www.roundtheworldexperts.co.uk, www.facebook.com/RoundTheWorldExperts, www.twitter.com/RTWExpert or https://www.instagram.com/rtw_experts.