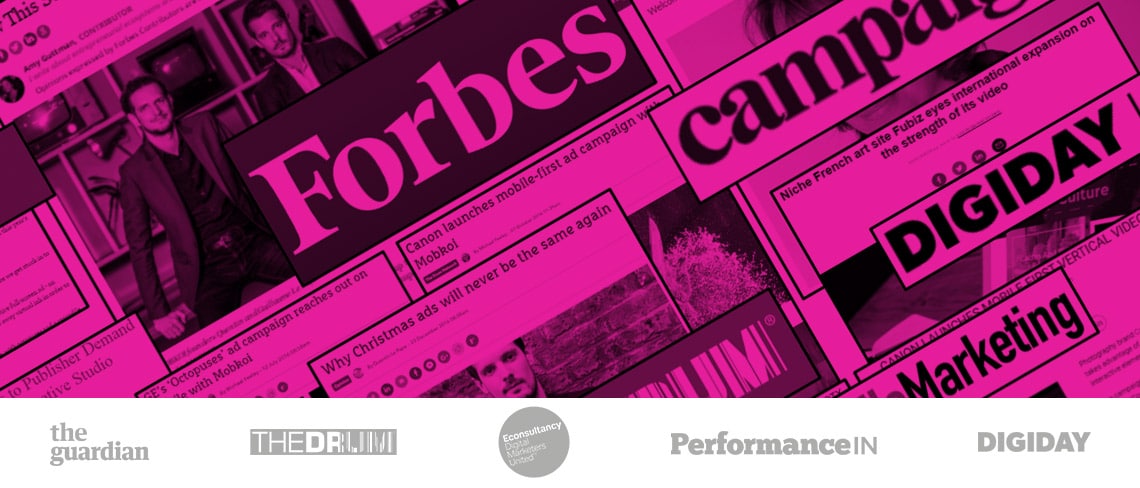 From Zero to Forbes: A Tech Start-Up's Media Journey
As both tech and marketing geeks, we were excited to meet with the founders of MOBKOI, Quentin & Guillaume Le Pape. Hearing all about how the mobile marketing start-up was disrupting the marketing industry was one of those "this is going to be fun" PR moments!
MOBKOI came to us with a challenging brief to make noise in the marketing and business pages, both in national and international media. The dream, they told us, was for the Le Pape brothers to appear on Forbes one day!
Within nine glorious months we'd secured stonking on-message pieces for MOBKOI in virtually every key title in the marketing industry including Econsultancy, The Drum, Campaign, PerformanceIN, Digiday, Mobile Marketing and Ad Tech Daily.
And the MOBKOI brothers have indeed realised their dream. In month four we secured the guardian and in month nine, Forbes. These two high profile media outlets alone reach an audience of over 128 million monthly unique users.
Utilising a combination of strategic company announcements, client case studies, feature pitching and reactive comment to industry news & trends, we're having a ball generating consistent high quality coverage across a range of MOBKOI's target media.
"We were super excited about our feature on Forbes and received a lot of feedback from clients and partners from the piece. It even led to meetings with top contacts in our key new business targets which we're extremely grateful for. Thanks a lot Rooster for all your hard work!"
Quentin & Guillaume Le Pape, Co-Founders of MOBKOI