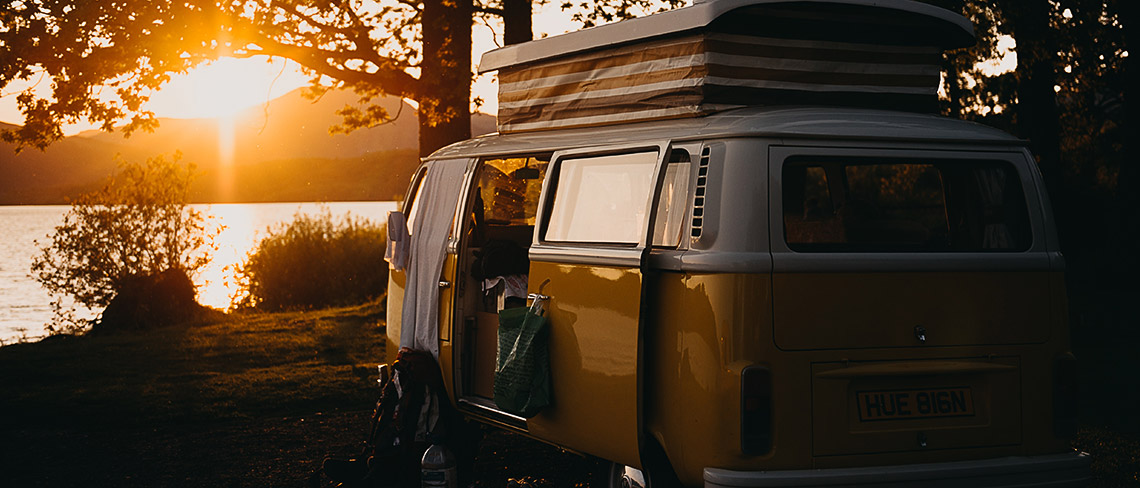 "Rooster has captured the essence of our business and put it at the heart of their campaign.
We are thrilled with the strong coverage results and feedback from UK media which has been overwhelmingly positive."
Martijn Peeters, CEO & Founder, Camptoo
Some of the best ideas, businesses and experiences come when people share and collaborate. This was certainly the case for Camptoo, a Dutch start-up and sharing economy platform connecting owners and renters of campervans, caravans and motorhomes. With the #vanlife movement one of the hottest, down to earth travel & lifestyle trends, we couldn't wait to get Camptoo on the road.
Our task was simple: encourage people to discover and trust Camptoo as a means to get an affordable taste of nomadic #vanlife. We also knew that simply shouting "SHARING ECONOMY" from the rooftops wasn't going to turn many heads.
Our approach was to unleash the power of the fans behind the vans, telling the stories of the van owners and their adoration of the four-wheeled friends that customers (and media) would be renting, through press activations and strategic partnerships.
By bringing out the stories of the van owners, not only did we make more compelling stories, but we brought out a richer user experience and could build more trust in Camptoo with owners taking centre stage in our media coverage.
For example, take Mark's appearance in a glorious double page piece secured in The Sunday Times and Thetimes.co.uk: "Yeah, I'm pretty relaxed about it," says Mark, rubbing his clenched jawline and looking anything but. The 45-year-old is talking to me, but his eyes are locked on his pride and joy: a 1976 2.0-litre T2 four-berth Westfalia VW camper van, which is sitting in his drive, gleaming alluringly in the early-evening sunshine."
LoveExploring.com loved the host's helpful tips "Our host Iva was responsive and extremely accommodating, offering bed linen, camping chairs and plenty of recommendations for routes and campsites across Cornwall. On arrival, we had a full rundown of how to use Freddy's utilities and Iva provided a full manual for troubleshooting later on."
TheScottishSun.co.uk was particularly complimentary of the special Scottish touches "Owners Courtney and Kevin had added wee welcoming touches like shortbread and a miniature bottle of whisky. After a brief run-through of how all the features worked, we were off to Skye," while Manchester Evening News appreciated the accessible travel option "It's a great way to experience a motorhome holiday without forking out tens of thousands of pounds for the privilege. My wife, our two kids and I picked up our van – a brand new Peugeot Majestic – from the very helpful and friendly Anita near Knaresborough, North Yorkshire."
As well as landing coverage in Thesun.co.uk, Thesun.ie, Thescottishsun.co.uk, Daily Star, Daily Star Scotland, The Sunday Times Magazine, LandLove.com, CornwallLive.co.uk, GlobalGrasshopper.com, The i and Goodhousekeeping.co.uk, we also facilitated a partnership with the Camping & Caravanning Club and Visit Britain providing a targeted, relevant and cost-effective addition to our PR remit.
Our Vanlife fans have truly been the driving force (see what we did there?) behind Camptoo's successful launch. To date, we've secured 36 pieces of coverage; with an online readership of 135million, circulation of 18.3million and 300,000 estimated coverage views.
Taking a dual approach to the Camptoo launch secured top-tier features and ensured journalists were enthused about the brand, its values and ethos. Our campaign gave Camptoo the edge it needed to be seen as a serious company within the UK media landscape.