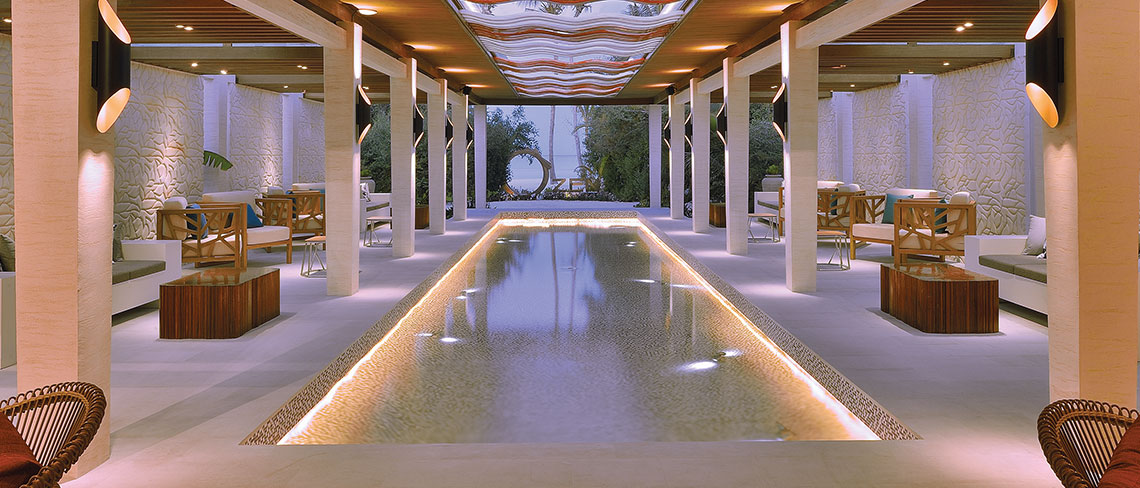 "This was a really fantastic partnership which strongly supported OZEN's leading position within the UK market."
Stephané Laguette
Executive Vice President Sales & Marketing
Atmosphere Hotels & Resorts
White sand beaches, turquoise lagoons, swaying palm trees and glorious sunsets. It can only be The Maldives.
While it's undoubtedly a bucket-list destination, it's also notoriously crowded with new resorts springing up every year, each one promising something new and shiny to entice visitors.
We've worked with fast-growing Indian-Ocean brand, Atmosphere Hotels & Resorts, since 2012 and successfully launched five Maldivian properties in the UK market. The proof of our success is in the pudding, with one in five British visitors to the Maldives staying at an Atmosphere property in 2019.
With fierce competition and a crowded market place in mind, we wanted to reach a new audience beyond a purely travel remit. We wanted to create a social media campaign that would generate buzz and after some careful consideration, we landed on the perfect theme: fashion.
The fashion crowd may seem most at home on the Front Row, but they're also prolific travellers. With the increasing influence of self-styled Instagram fashionistas, we wanted to create a partnership that combined fashion, influencers and the beautiful Maldivian landscape all in one place.
Our strategy was two-pronged. Firstly, we secured an exclusive partnership with luxury, high-end British fashion brand Mulberry England, ahead of a launch of a new sunglasses range.
Secondly, we partnered with four top British influencers* on a hosted press trip to OZEN by Atmosphere (the flagship, five-star luxury resort), to showcase the new shades and bring the resort to millions of highly engaged social media followers actively looking for holiday inspiration.
Over the course of the trip, each influencer produced daily stories, static Instagram posts, videos and a blog post. Crucially, all content tagged the resort and included the weblink, to drive followers to the site and generate web traffic.
As a social media campaign, it exceeded all targets for impressions, likes and video views.
The results speak for themselves: over four million followers reached across Twitter & Instagram, over 280,000 engagements, over 450,000 YouTube subscribers reached and videos viewed over 240,000 times.
(*Our thanks to Mulberry England, Julia Lundin, Danielle Peazer, Lindsey Holland and Lizzy Hadfield).