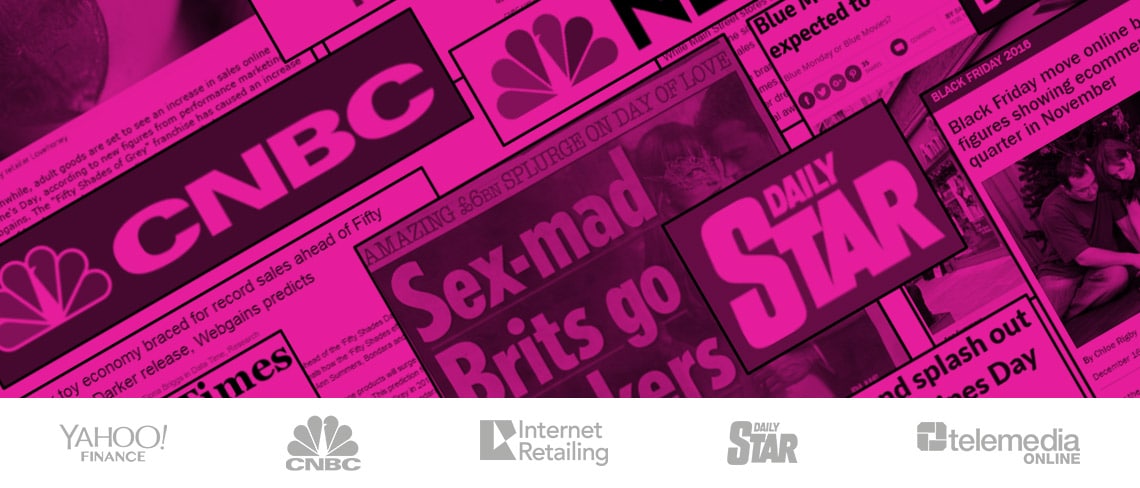 Sweating Assets to Turn Media Heads
Webgains is a performance marketing company with access to extensive data tracking online retail trends for the likes of Nike, Ann Summers, Lovehoney and Virgin Experience Days.
Tasked with securing trade and national coverage, the Rooster team set to work on a strategic PR campaign to maximise Webgains' unique access to data as well as leveraging company news and industry insights.
From brainstorming news hooks and analysing raw data, through to tailored writing and pitching, the team crafted data-led consumer trend stories that would capture the imagination of the retail press. This approach resulted in international and national coverage on CNBC, Yahoo Finance, Daily Star (front page), NBC News and Dublin Live as well as in marketing and retail trade publications Internet Retailing, Decision Marketing, Retail Times and Market Trader & Independent Retailer.
Writing and pitching news, views and interviews was an essential element of our PR strategy in order to raise brand awareness within the marketing industry. The team secured coverage across the marketing and retail trade media including several features in PerformanceIN, Database Marketing, Mobile Marketing, Direct Commerce and Telemedia.
And all, within just six months of receiving the client brief!