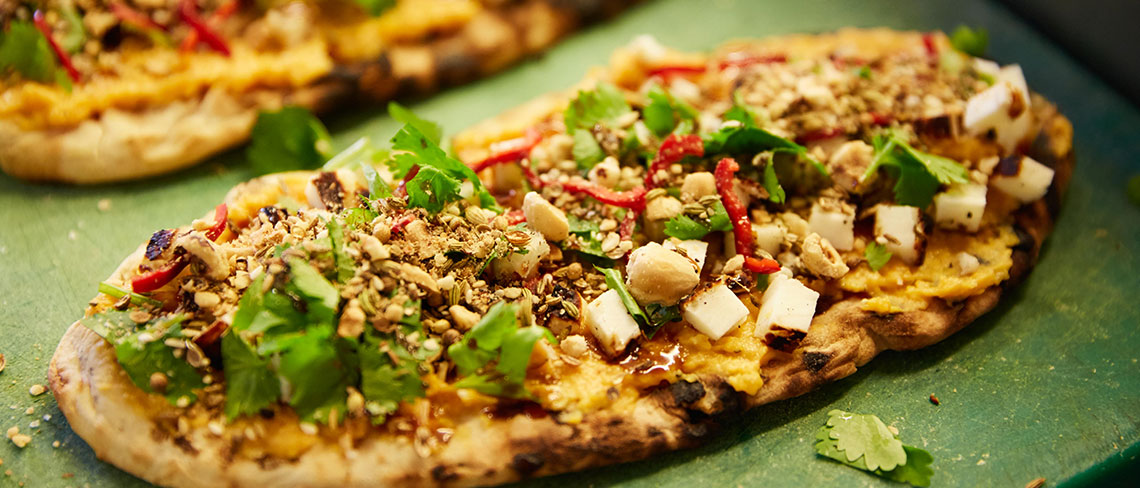 "The 'Say Hallou-mi to Cyprus' activation in London has been the standout destination campaign of the last 12 months. A simple idea and smart implementation has driven heightened awareness of Cyprus and contributed to record-breaking visitor numbers from the UK.
The press campaign has created a palpable buzz with widespread coverage not only in the UK but at home too. And having personally visited the pop-up, the world is right to be excited about our national cheese halloumi. Take my word for it, the menu, including the now famous halloumi ice cream, is delicious."
Mr Yiorgos Lakkotrypis, Cyprus Minister for Tourism
Cyprus has grown a reputation as a destination more attractive to families and retirees than experience-loving young professionals. So, to increase visitors we were briefed with reaching younger professional Londoners seeking cultural experiences to drive consideration and visitor numbers.
Having been presented with an unsurprising array of 'sand and sea' destination USPs, we knew we needed a creative route that would resonate better.
We needed to put the right part of Cypriot culture on Londoners' doorsteps, in a format they're used to and presented in a social media friendly manner, so they'd learn about it through their newsfeeds.
The solution? The Cypriot national cheese of halloumi – taken for granted in destination but loved as the greatest addition to aspirational British barbeques of the last five years.
Our approach was to celebrate the UK's unadulterated love of the squeaky cheese by creating a complete menu of halloumi-based dished from halloumi waffles, wedges and popcorn to halloumi ice cream and serving it up as a limited-time pop-up in a central London restaurant.
To make the offer even more buzz-friendly (and distinguish it from 2017's sell-out pop-up), the menu came as a bottomless brunch where dishes were paired with prosecco-based cocktails, putting two of the most in-demand ingredients in the same place at the same time.
With a tight budget, creating our own venue and employing staff, even with till receipts, would've been unfeasible, so we formed a close partnership with the owners of 100 Hoxton to create a month-long residency at their Las Banderas venue in Soho.
With a reasonable partnership fee, we were able to offer profitable footfall for Las Banderas and deliver coverage and engagement for the client without excessive agency time requirements or expenses.
Having approved, tested and photographed the menu, we hosted embargoed preview meals for lifestyle and food writers, coupled with a thorough & persistent sell-in. As a result, news of the month-long halloumi pop up and mentions of Cyprus Tourism spread in a way that few articles on the travel pages would even dream of.
Coverage with the likes of Metro Online, UniLad, The Sun, The Mirror, Londonist, The Evening Standard, Stylist and many more took the restaurant direct into people's news feeds with bookings and buzz taking off from the word go. 
The excitement levels were evident from the first media posts and responses. UNILAD exclaimed: "Bottomless halloumi and alcohol!?! Heaven is a place on earth", their followers described it as "the stuff dreams are made of" and another urging their friends to "Forget the honeymoon and just do this for £32pp". The Sun, urged followers to simply "Stop everything – here's how you can get unlimited halloumi and Prosecco."
Consumer Engagement:
Restaurant sold out 5 weekends in a row

Over 2,000 brunches sold

300 kilograms of halloumi consumed