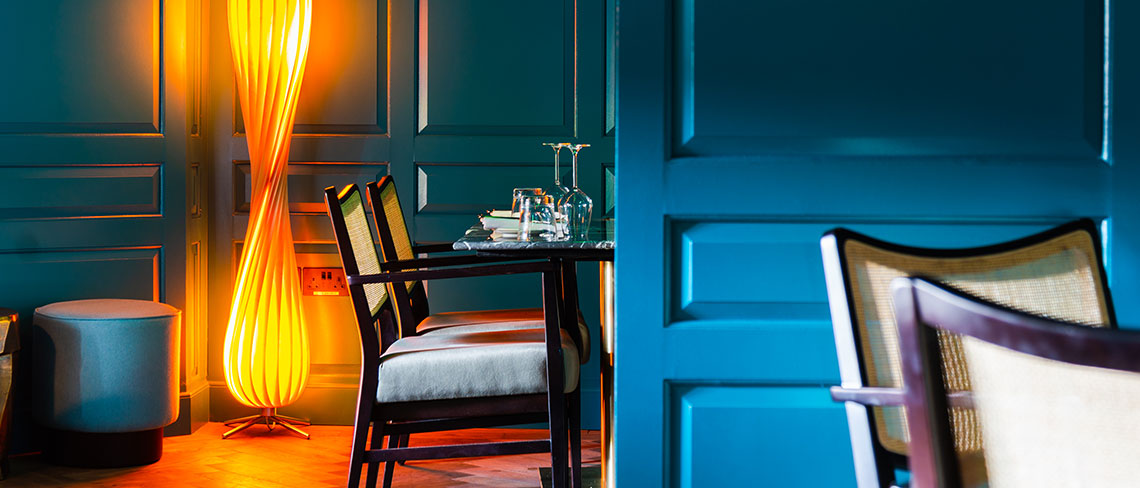 "A growing Belfast fit-out firm has outlined ambitions to become the best in the UK and Ireland.
Managing director Ronan Higham, speaking to The Irish News, explained the business has a deeply held mantra of 'delivery', which has helped develop a core group of clients in Ireland, including Boojum, hospitality group NolaClan (whose portfolio includes House Belfast), Press Up Entertainment Group and restaurant chain Five Guys.
Now through its new state-of-the-art 265,000 sq ft workshop for metal work and joinery, the business hopes to grow its UK business and target the lucrative London market."
Gareth McKeown, Irish News
When Northern Ireland's fastest-growing fit out specialist, Pure Fitout, approached us to help launch and grow the business in the UK, we knew that we would be the perfect 'fit'.
With a reputation for delivering stunning projects for some of the largest brands within hospitality, we positioned Pure Fitout as a leading authority within the fit out sector, securing a number of prestigious thought-leadership pieces with the biggest titles in the industry.
By focusing on the people and services that differentiate Pure Fitout from its competitors, we were able to demonstrate the company's offering and craft our messaging in line with its key business objectives.
Our strategy didn't just end with the trades, we supercharged our PR efforts and secured a number of pieces of national coverage, including a stand out interview with the Irish Times, discussing how the business is preparing for Brexit.
Across the year we secured 76 pieces of on-message coverage across national (Irish Times), regional (Belfast Telegraph), trade (Sleeper, Architects' Datafile) and lifestyle (Lonely Planet) with a total circulation of over 31 million.