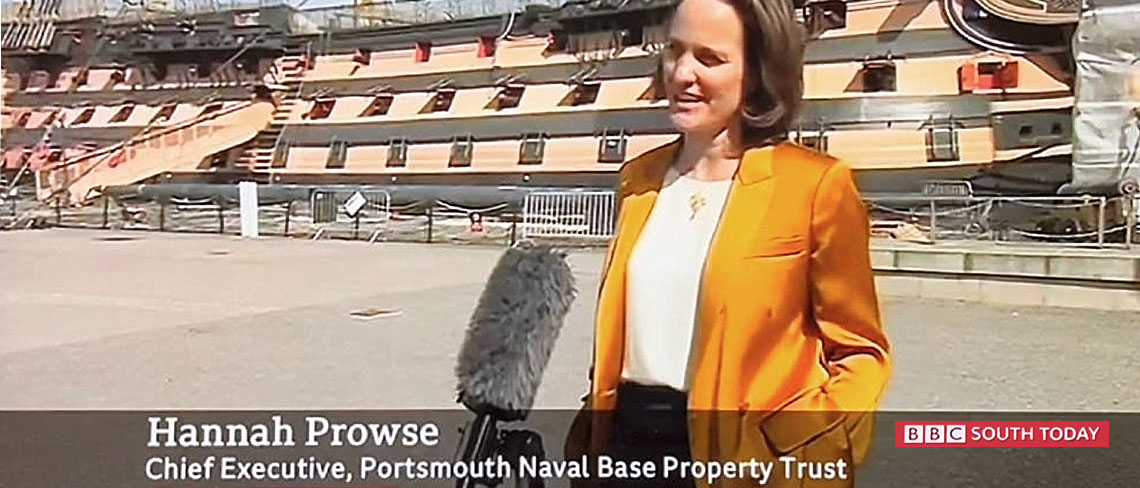 "When appointing Rooster we were at a pivotal point as a charitable organisation during my appointment as CEO. We needed to realign and reinvigorate our mission, while proactively engaging with our stakeholders, prospective visitors and the local community to drive awareness and footfall.
 
Rooster has been with us step by step, challenging us along the way, helping us to unpick our entire comms approach to date, refine our core messaging – who we are and what we stand for.
 
It is fair to say that this time last year few of Portsmouth's locals knew much about us, and how important our role is in keeping the legacy of Portsmouth's naval history alive. Now our press exposure truly reflects our values and purpose, and we've connected with the local community who are excited to be a part of what's to come. They have helped us achieve more than we could have hoped.
The Rooster team have been wonderful to deal with as people – endlessly patient and good humoured. We feel that they really care about our success and are an integral part of our team."
Hannah Prowse, CEO
Portsmouth Naval Base Property Trust
We were appointed by Portsmouth Naval Base Property Trust in Spring 2020 when the charitable organisation was undergoing a significant change with the appointment of a new CEO, following on from its predecessor of 35 years.
The Trust recognised the need to re-position and reinvigorate its image in order to inspire new audiences and remind the local community of the integral role PNBPT plays in maintaining and restoring the estate, educating visitors and sustainably managing the buildings within the historic site.
Following an immersion session with the entire board, we worked with the Trust to develop and mold the brand image, personality, language and key messages to reflect its vision and long-term, strategic direction.
Through our key messages, we were able to highlight the immediate challenges the Trust had over come during the pandemic, and the challenges it was yet to face. We were also able to remind people of what the destination has to offer, and the steps they were taking to boost and welcome back tourism in a post-Covid-19 landscape.
With the right messaging, we were able to bring to life the facilities on the estate, while encouraging people to support, visit, and join the Trust on its mission.
These key messages featured throughout the coverage secured as a result of the CEO appointment announcement, which landed 23 pieces of hero media coverage across BBC One morning, lunchtime, 6pm and 10pm news, regional radio stations and online news platforms.
Media headlines that incorporated our key messages:
"Portsmouth's dockyard will be 'must-visit' tourist destination after a year of lockdown misery says new Trust boss."
"The new boss of the Trust that looks after Portsmouth's historic naval buildings has vowed to showcase the city's maritime heritage like never before."
"As custodians of the Portsmouth Historic Dockyard estate, the Trust is responsible for preserving the site's naval heritage."
"New CEO to take on Portsmouth Naval Base Property Trust's Covid recovery."