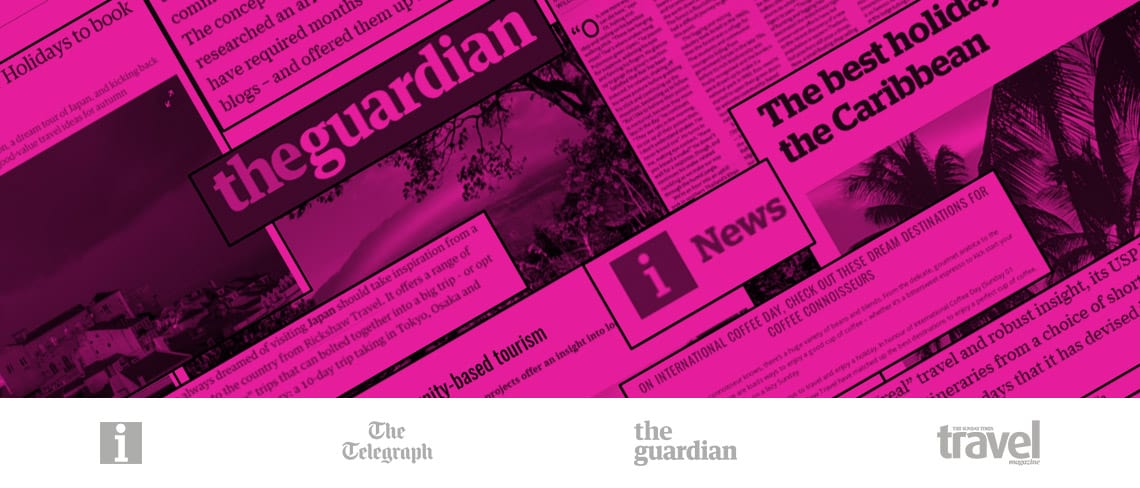 Making Travel Meaningful with Rickshaw
Since June 2017, we've been working with the lovely folk at Rickshaw Travel to shake up how people think about their holidays and get them talking about meaningful travel.
'Travelling with meaning' means travelling in a way that everybody benefits from: the traveller benefits from enriching experiences where they learn something new (about the destination, culture, a skill or about themselves) and at the same time the local people, animals and/or environment benefit too.
Whether it's meeting minority hill tribes in Vietnam, staying with the Dayak head-hunters in Borneo or rolling cigars in Cuba, Rickshaw's trips take you to the heart of a destination, bring you closer to the local community and give you an adventure with real spirit.
As well as showcasing Rickshaw's trips – including its new tours to Japan – we spread the word about why travellers should look for ethical experiences and offered destination advice; for example, how tourism can help rebuild the lives and businesses of the local people in Cuba following the devastating hurricanes that hit the island in September.
Thanks to its caring ethos and destination expertise, the media has fallen for Rickshaw's charm. Implementing a targeted media outreach and briefing programme, the team has bagged over 30 pieces of coverage in just six months in the likes of I News, Sunday Times Travel Magazine, The Telegraph, National Geographic Traveller, and The Guardian.
With Rickshaw already offering authentic and meaningful trips in over 24 destinations, and plans in the pipeline for where they will launch next, watch this space for more exciting news from this unique and inspiring holiday company.