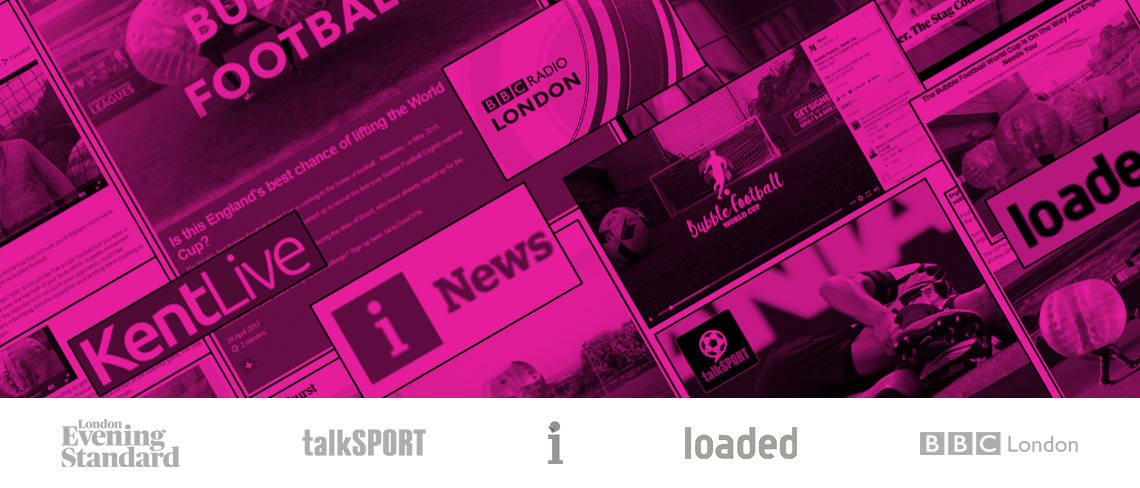 Creating the First Ever Bubble Football World Cup
When The Stag Company briefed Rooster to develop a campaign to position the brand in a way that would make consumers see the positive aspects of a stag do, Rooster quite literally bounced at the opportunity!
Using data and qualitative insight into the most popular stag activities booked, Rooster unearthed a particular offering that combined a 'team spirit' approach with the nation's love of a certain ball game – think five-a-side football inside a zorb! And so the idea of the first ever Bubble Football World Cup was born.
Media interest was quickly generated via two press events that gave target media the opportunity to try the sport for themselves and interview The Stag Company's innovative CEO, Rob Hill.
Assets were created including a promotional film to showcase bubble football and inspire five-a-side teams across the country to sign up to a qualifiers event, where the England squad would be selected.
Rooster's media sell-in landed launch coverage across national, sport, men's, regional and broadcast titles as well as popular social media channels. Standout pieces included talkSPORT, Evening Standard, i newspaper, Loaded.co.uk and BBC London, to name but a few.
In total, we secured coverage with a combined reach of 71,214,968.
The Bubble Football England Squad was chosen on Sunday 25 June, and they will now compete bubble-to-bubble against teams from around the world in May 2018.