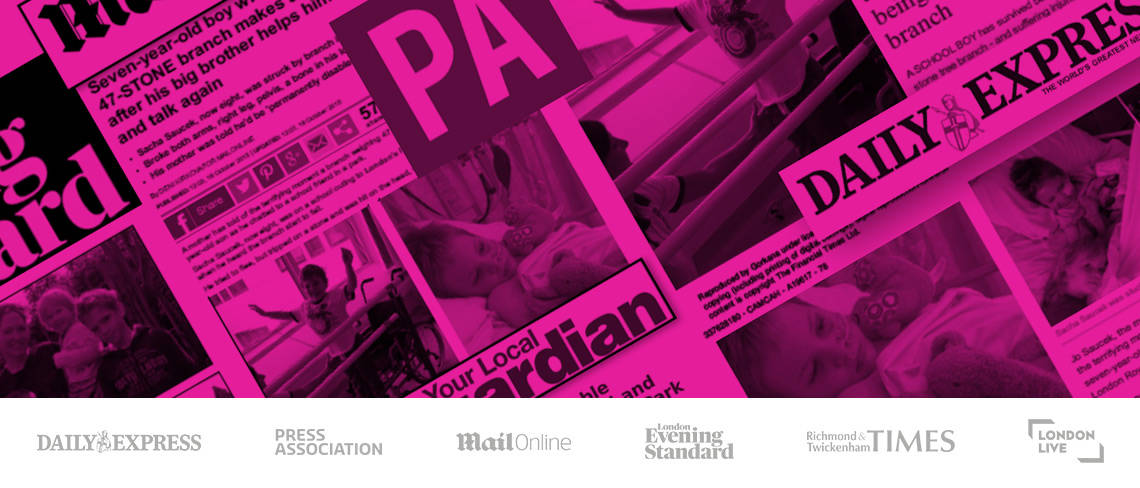 GoFundMe Case Study: Supporting Sacha
In October 2015, we discovered a GoFundMe fundraising page about seven year old Sacha Saucek who was seriously injured when a 47-stone tree trunk fell on him during a school excursion in Richmond Park.
Sacha broke both his arms, his right leg, his pelvis, five ribs and had a fractured skull, and severe brain injury. He was placed in an induced coma for four days and, on waking, required on-going medical care to reintegrate him back into daily life.
Rooster embarked on a full scale PR push, helping the family secure extensive media coverage to raise awareness of their GoFundMe page and encourage donations during this difficult time.
Coverage included feature pieces across national press including the Daily Mail, Daily Express, Daily Mirror and Evening Standard, interview requests from Radio 5 Live and London Live TV as well as extensive regional coverage across ThisisLondon and the Richmond and Twickenham Times. The family will also appear in Take a Break magazine later in 2016 after signing an agreement with the Press Association.
"Rooster PR has done exactly what we've asked them to in terms of PR strategy, and they have gotten great results in terms of amount and quality of media coverage. Their team is nothing if not professional and prompt, and they are a delight to work with."
Kelsea Little, Media Director, GoFundMe