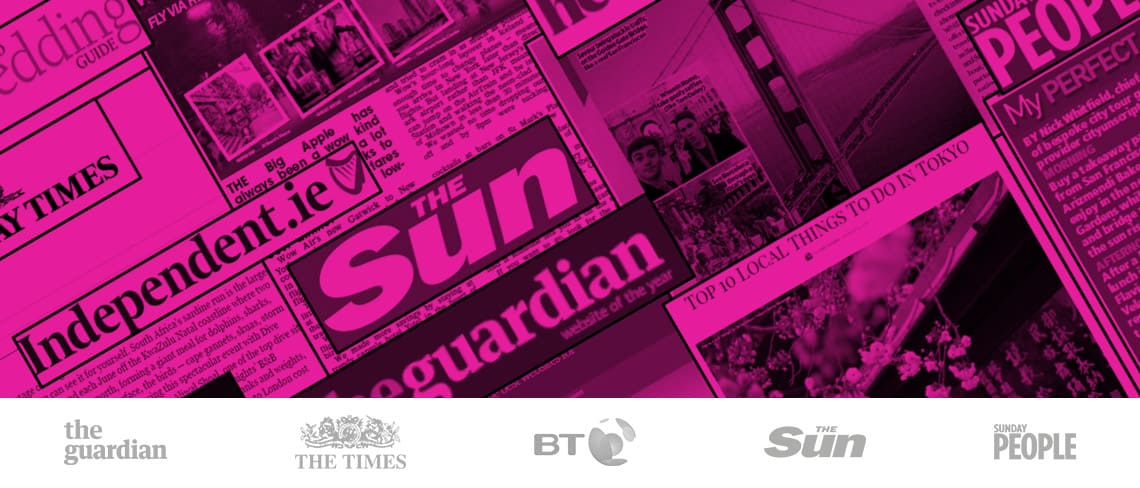 Championing the End of 'Tick-Box Tourism' with CityUnscripted
The latest generation of travellers want to avoid the typical tourist traps, seeking authentic and enriching travel experiences. One start-up leading the way in catering for these 'un-tourists' is CityUnscripted; a personalised travel service offering planning and booking tools to help travellers get to know a city through the eyes of a like-minded local.
In October 2016, on the brink of significant international expansion and the launch of their new 'Book a Local' platform, CityUnscripted appointed Rooster to generate high profile media exposure.
Getting off to a cracking start, we utilised our unrivalled contacts with the top travel press, quickly securing features in The Guardian, Heat Magazine, Independent.ie, Jetsetter Blog, Sunday Times Ireland and TheTimes.co.uk.
Positioning CityUnscripted as experts in city travel through syndication of their blog content generated further coverage in BT.com, Hero & Leander, Good Wedding Guide and Perfect Wedding, to name just a few. At the same time, we showcased the entrepreneurial talents of CityUnscripted's charismatic founder Nick Whitfield through profile slots in Business Quarter and the Sunday People.
We also created further coverage opportunities by collaborating with existing Rooster client WOW air. Renowned freelance travel writer James Ellis trialled CityUnscripted in New York resulting in standout pieces in The Sun, TheSun.co.uk, Scottish Sun and The Sun Northern Ireland.
In under three months, Rooster secured 24 pieces of standout national and consumer coverage, getting people talking about the changing landscape of peer-to-peer travel. We look forward to seeing CityUnscripted continue to go from strength to strength!
"For a travel start-up like ourselves, they have treated us like a much bigger company on a much larger budget. They have delivered against the goals we agreed and done it with a smile."
Nick Whitfield, CEO, CityUnscripted
"It has been a pleasure working with the Rooster PR team. From the very first meeting the team engaged with our project CityUnscripted and took ownership of media relations. They helped define the message for the media as well as to customers creatively. With their excellent contact database, Rooster PR has not only managed to get the attention of editors at important publications, but also to open doors to networking and partnership opportunities."
Anna Kerekes, Chief of Strategy & Operations, CityUnscripted