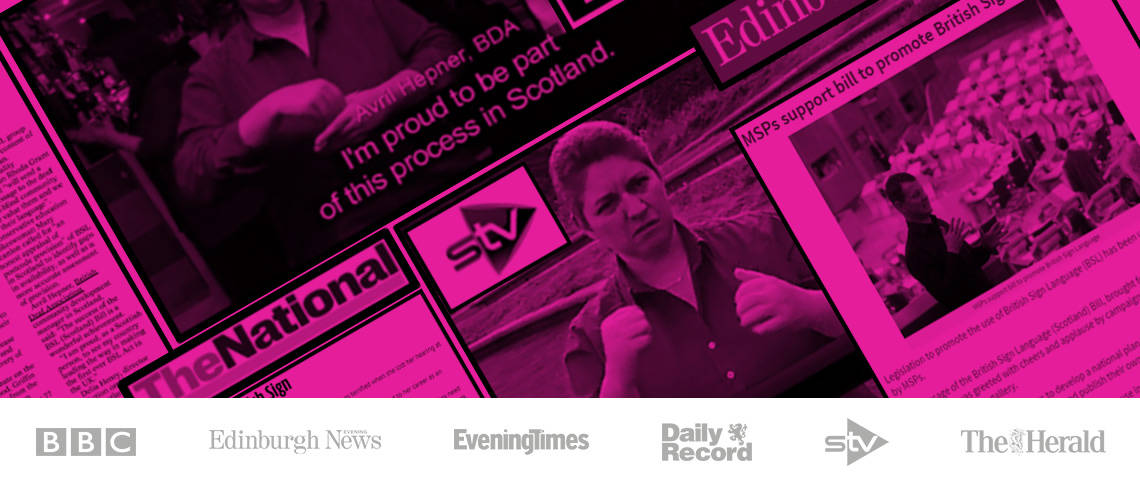 Blanket Scottish Media Coverage for the British Sign Language Bill
The British Sign Language (BSL) (Scotland) Bill was introduced into Scottish Parliament on 29 October 2014 by Labour politician Mark Griffin. With the passing of the BSL Bill on 17 September 2015, which became an Act on 22 October 2015, British Sign Language is now to be recognised in Scottish law.
The aim of the Bill was to encourage the Scottish government to promote BSL as a language in its own right. It seeks to increase awareness of BSL and encourage the Scottish Government and relevant public authorities to develop a national plan for BSL which will positively impact the quality of life for the Deaf community in relation to health, education, the elderly, employment, leisure and the arts.
Rooster worked with the British Deaf Association (BDA) to help publicise this historic landmark, which the charity had been heavily involved with from the start, and secured blanket coverage across the Scottish media and included pieces on STV, ITV and BBC news channels.
Throughout the campaign, we generated 32 pieces of coverage including articles in the Herald, Daily Record, Evening Times and Edinburgh Evening News to name just a few. See Hear, the BBC's dedicated programme for the Deaf and hard of hearing, covered the story in depth to outline what exactly the Bill means and how it came about.